Tag:
playstation
From February 24th through March 10th, you can purchase Castle Crashers Remastered for 40% off in the PlayStation store!
Full Post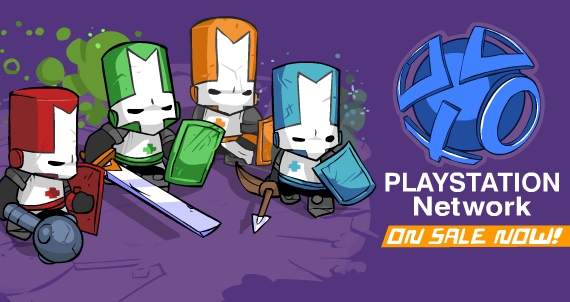 PS3 EU players can now get our beat 'em up adventure at 25% OFF the original store price! The sale started today and will continue until May 27, 2015. There's adventure to be had, so get to it!
Full Post
Roses are red, violets are blue, this weekend brings a sale just for you! Castle Crashers PSN America is on sale for $3.49. Get it soon since the flash sale will be gone in a flash!
Full Post