We're now on our last day at PAX Prime 2015. This is your last chance to say hi to us at this expo, so come by booth 3003 to give us fist bumps before the day ends.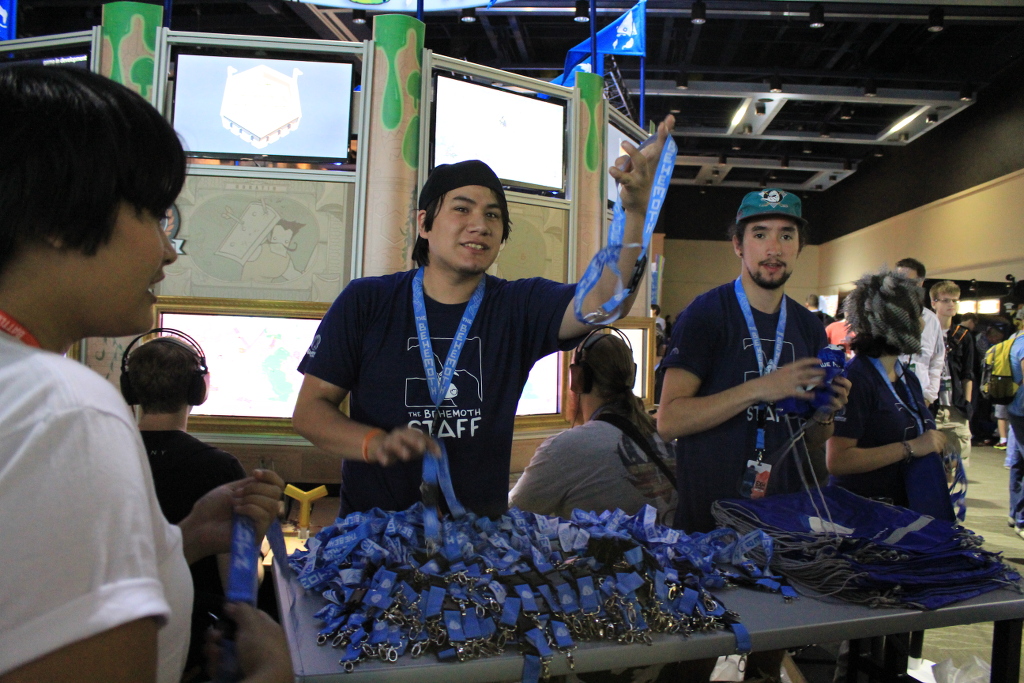 Yesterday, we ran out of our last batch of free lanyards and drawstring bags! It was busier than we expected! Attendees can still get a lanyard and drawstring bag for free with any purchase at our gift shop (while supplies last).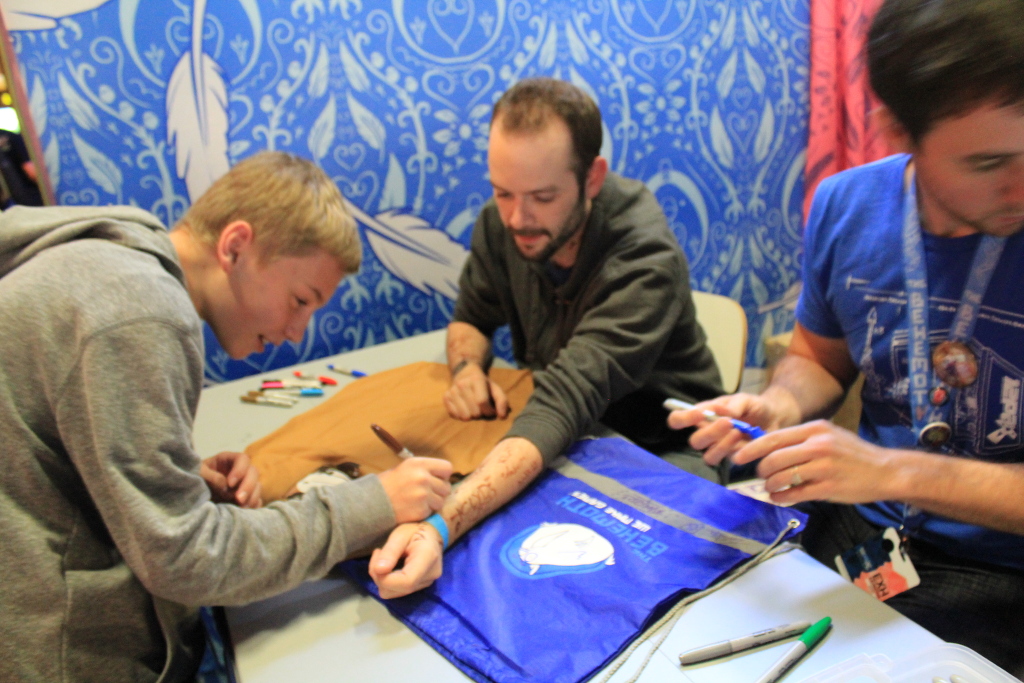 On Day 3, we also had our last official signing at our booth with Will Stamper and Tom Fulp. You may have noticed that Stamper has been autographing items, but also asking fans to sign his arm too!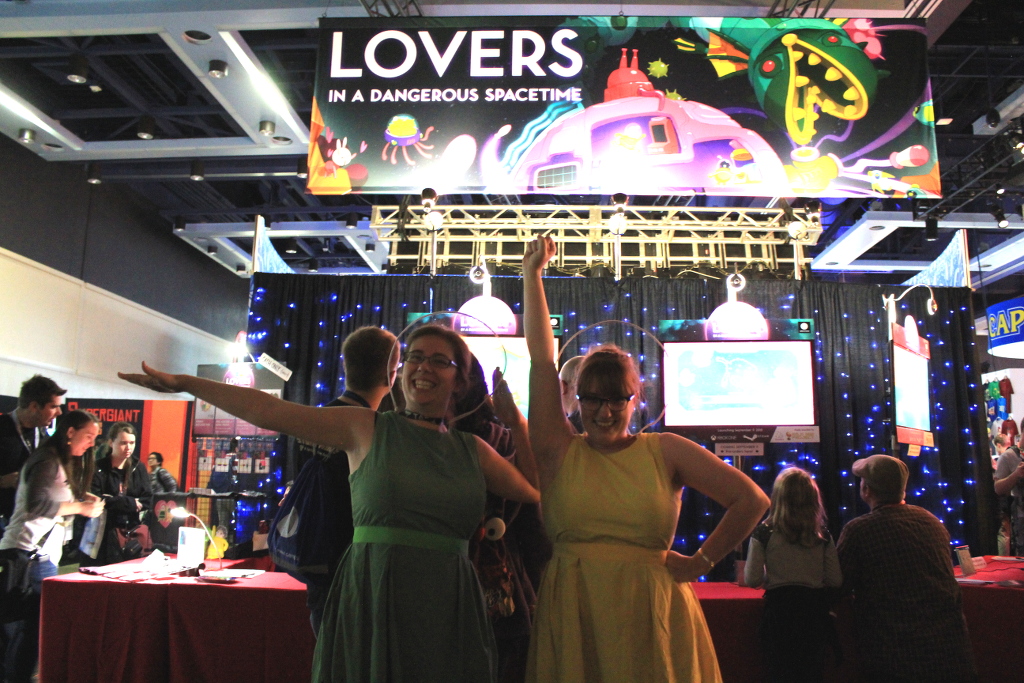 Our Gold Egg Project recipient, Lovers in a Dangerous Spacetime, had their first cosplayers at this PAX!
---
We're looking forward to this last day at PAX Prime! To see all of our pictures from Day 3, click here for the album.