It's the season of spookies and scaries, and we're turning up the fear factor to SO very scary for our So Very Scary Merch Sale.
From October 26th through October 31st, the most villainous selected merchandise from our store will be available for scary good prices!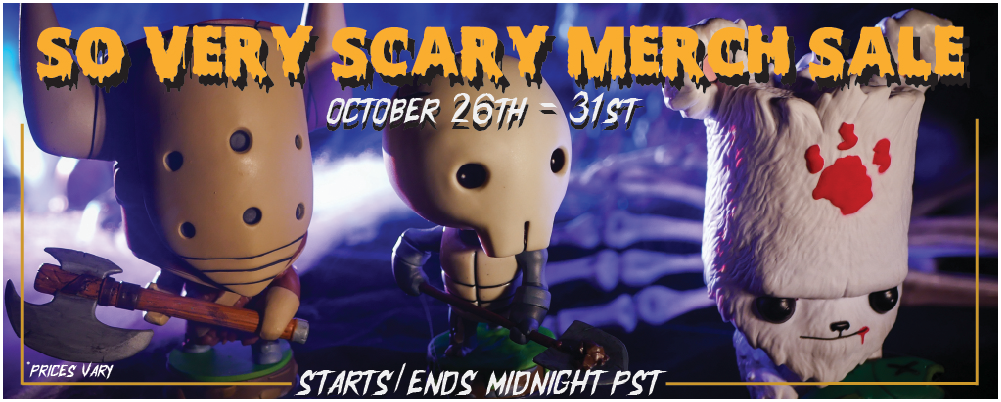 If you're a fan of raising the dead, check out our Necromancer collection. If you're a fan of the just dead, then take a peek at our Series 2 Skeleton Figurine. Those items and more have had their prices brutally slashed, all to celebrate Halloween.
See all of the tricks and treats at store.thebehemoth.com, and be sure to haunt the store before the sale ends on October 31st!
And as one more spooky side note, remember to get your entries in for this year's Behemoth Halloween Contest! You could win a bundle of treats by making a spooky Behemoth Halloween drawing, or drawing a Halloween costume on our Behemoth chicken and sharing a picture on social media with the hashtag #BehemothHalloween. No tricks when it comes to this one — you can get the details on our drawing contest right here.