Nothing goes with chickens as well as rooster… teeth! The Behemoth team will be traveling to Rooster Teeth Expo in Austin from July 5th through July 7th!
You can find us at Booth #619 with all the glory of — wait for it — Castle Crashers Remastered on the Switch AND PlayStation 4 for you to play! If you're itching for a new way to experience Castle Crashers action, you won't want to miss out on this event.
And of course, we'll also have Pit People co-op too, just in case that's your thing.
We're also bringing a bunch of goodies for you to purchase, including the following which are all NEW to RTX:
The Behemoth 15 Year Anniversary T-shirt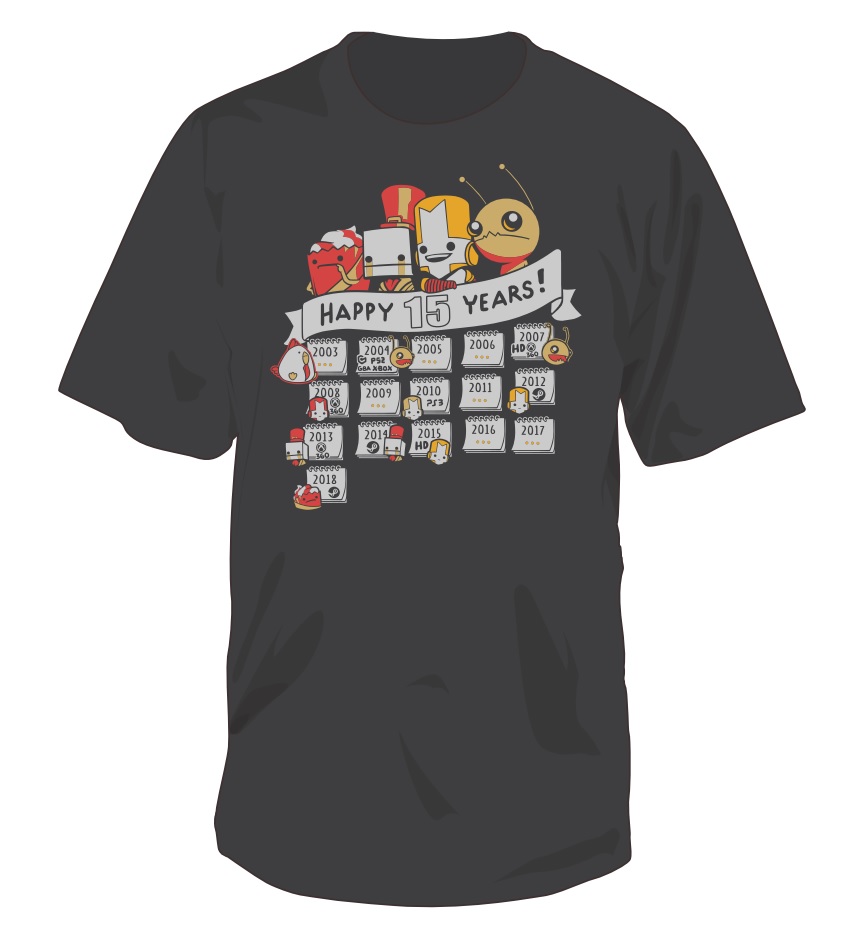 15 years of games, all on one fabulous shirt. What more could you ask for?

---
Castle Crashers 10 Year Anniversary T-shirt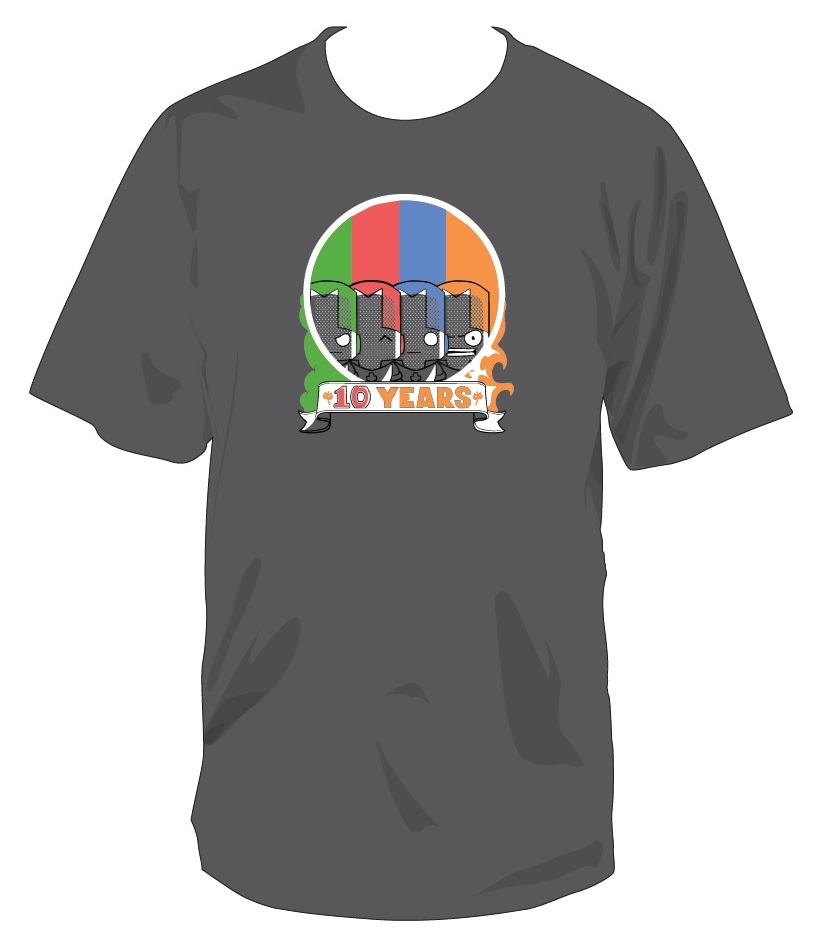 I've been told it's only taken 10 years to get all four knights on one shirt. OOooOOoohhh!

---
Y thou T-shirt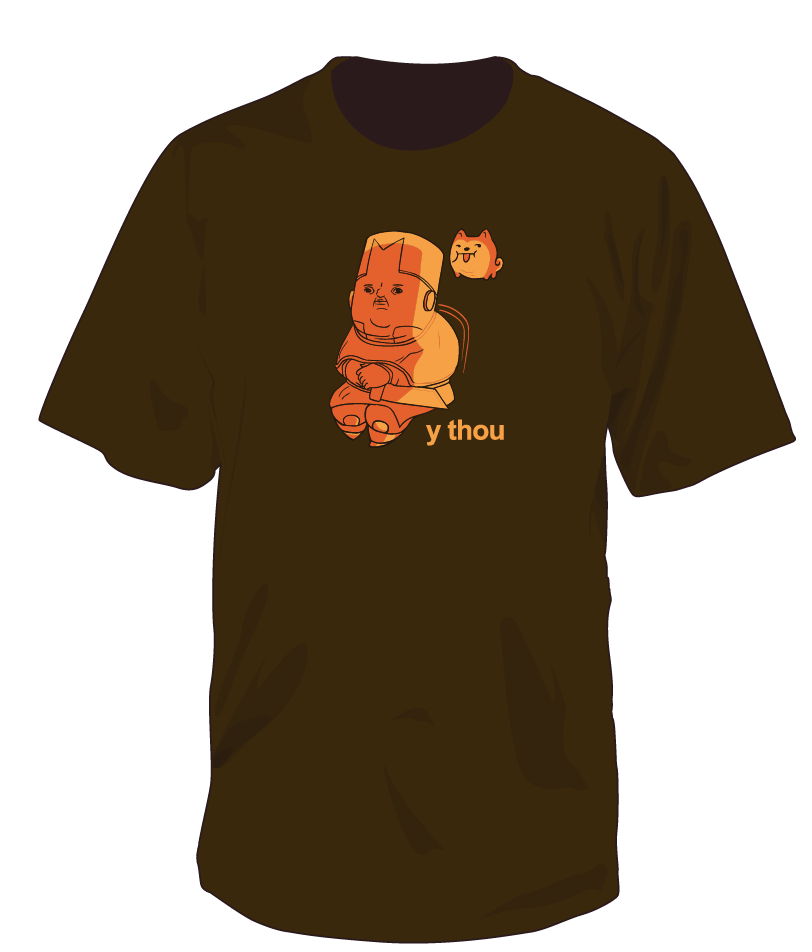 Y? More like y not?

---
Necromancer Rock n' Bones T-shirt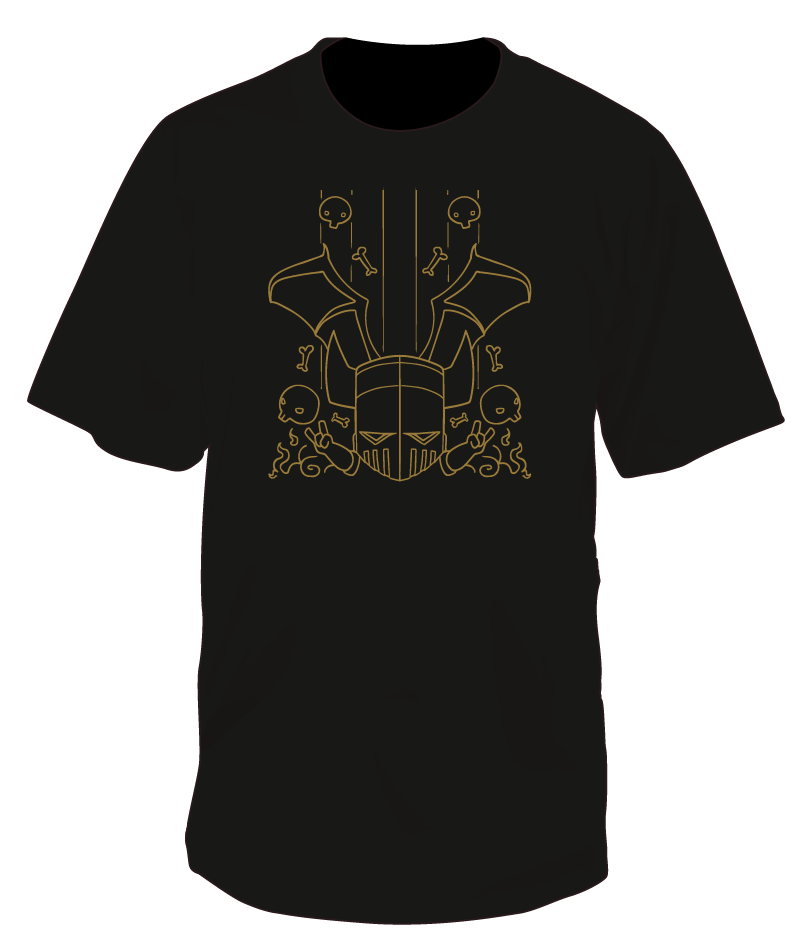 Rock and roll isn't dead — especially if you're a necromancer.
---
Necromancer Embroidered Hat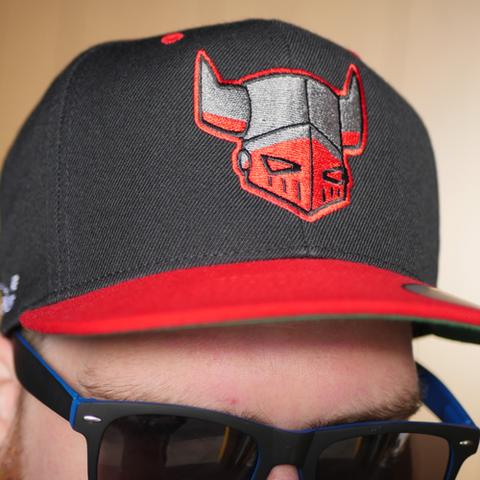 For those daring enough to fly headfirst into necromancer fashion.
---
Pink Knight Foot Socks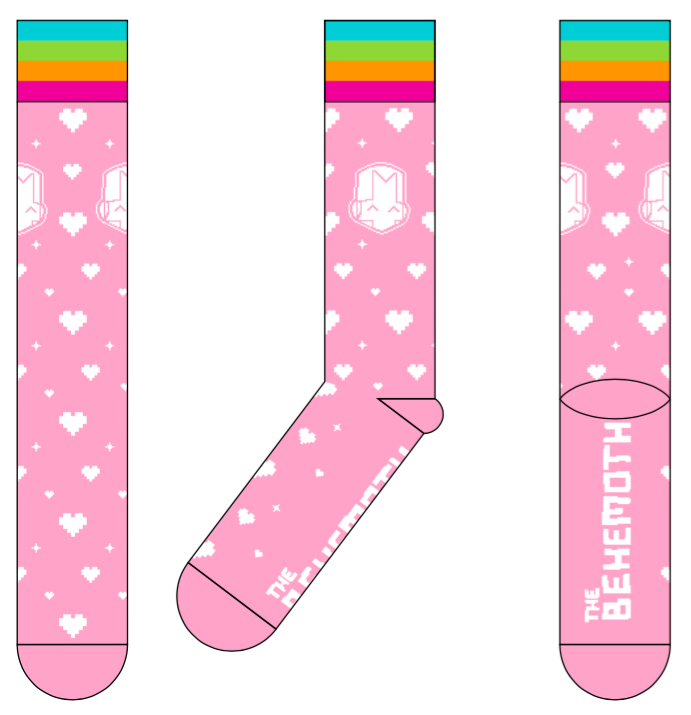 Foot socks, specifically, in case you had any doubts about where those are supposed to go on your body.
---
We'll also have plushes, skatedecks, stickers, figurines and more!
Plus, we have something special and all-new coming to the show for the first time ever!
I'll give you a hint — it goes on your head, and pairs well with lollipops. And love.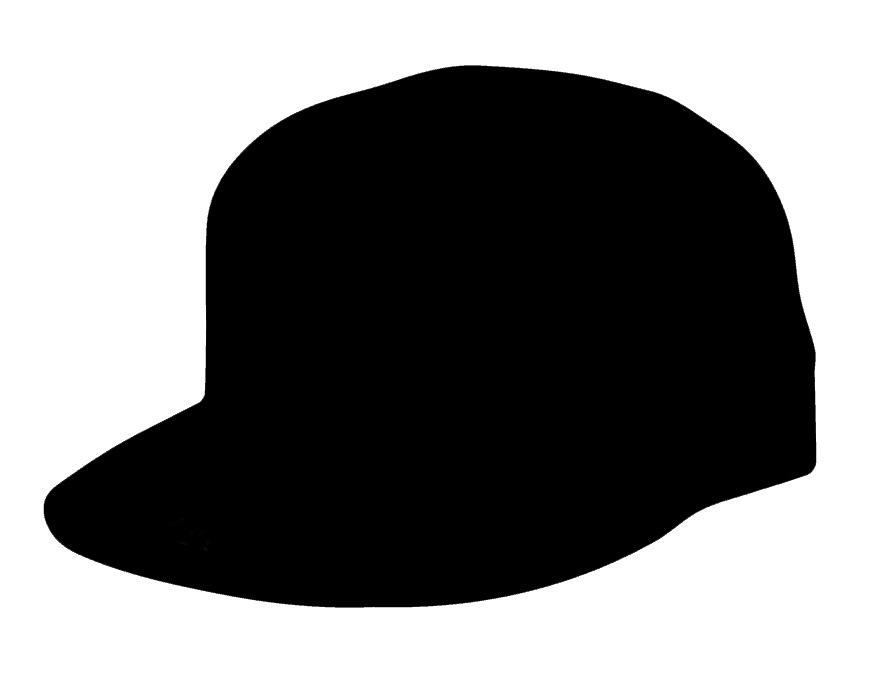 As always, all of items at our gift shop are subject to change and will only be available while our supplies last. If you have any questions, feel free to ask our merch team at shipping[at]thebehemoth[dot]com.
Again, you can catch us all RTX weekend at Booth #619 — write it on your hand or something so you don't forget. We're excited to see you there!