It's our 15th year exhibiting at San Diego Comic Con and this year marks our 15th Anniversary as well! In honor of this momentous occasion, we've created a special San Diego Comic Con exclusive: The Behemoth 15 Year Anniversary canvas tote bag.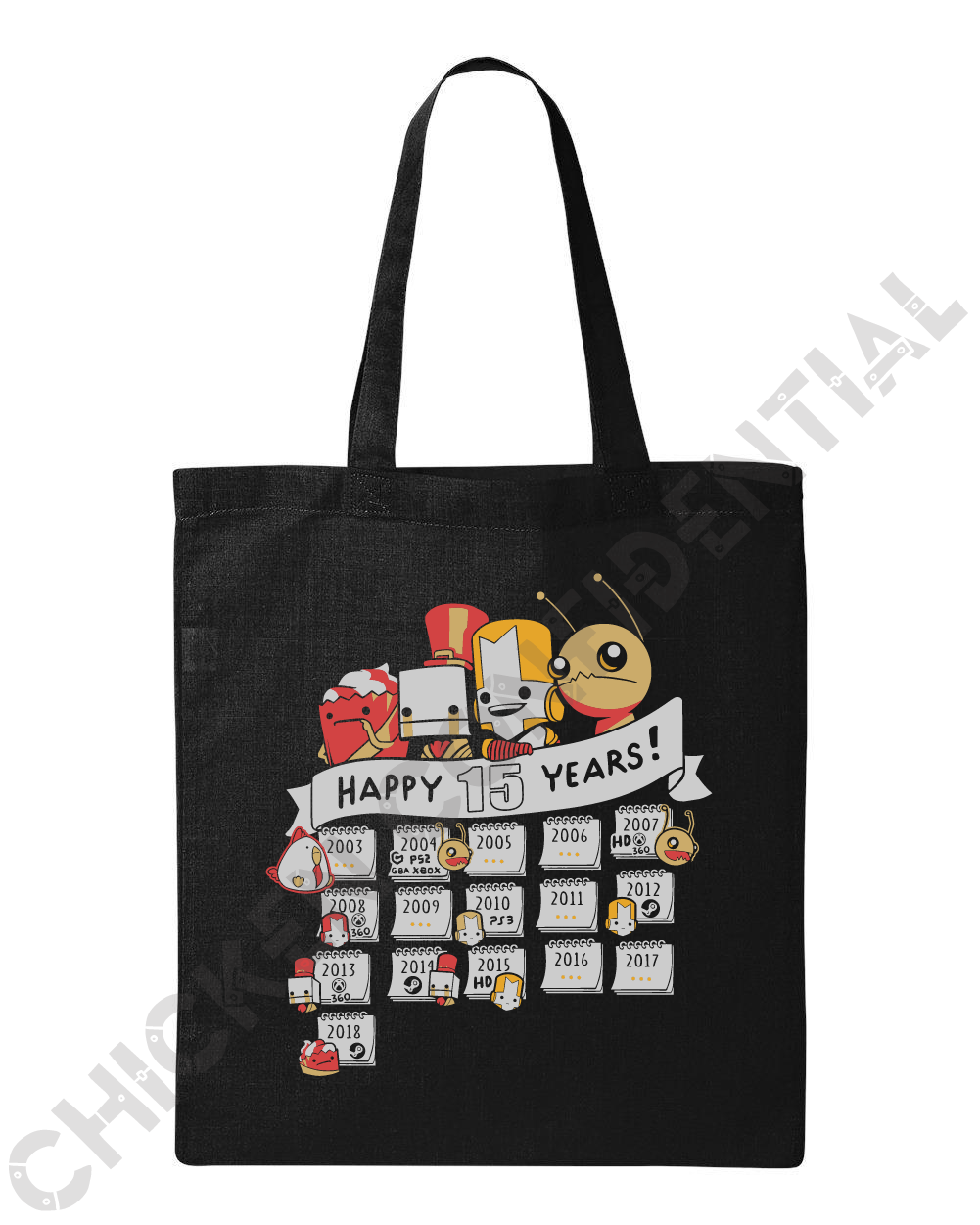 This SDCC exclusive tote bag was designed by our very own Dan Paladin and printed here in good ol' San Diego. They are $20 each while supplies last, so make sure to get to Booth 329 early!
We're mixing it up this year and only bringing the Gift Shop, but boy-oh-boy do we have a ton of merch to choose from! Some items are also in our online store so you can click on the name of the item to see photos of the product in our store. See the full list below:


T-SHIRTS – $25 Each
Sizes run from unisex XS to 2XL while supplies last.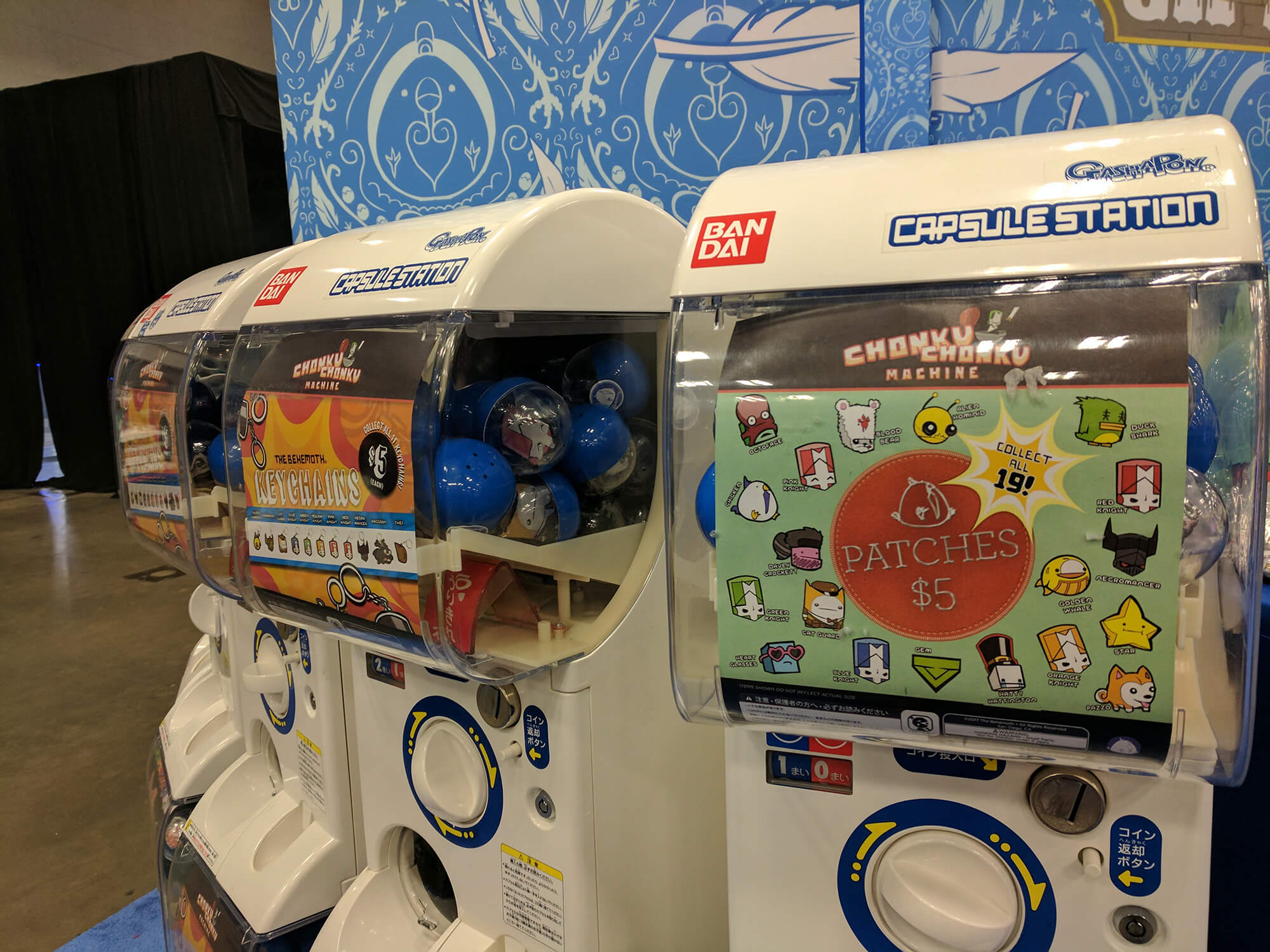 CHONKU CHONKU MACHINES – $5 Each Capsule
These items are exclusive to trade shows we attend. Items are blindboxed in the capsules but you can always try trading with fellow attendees if you don't get the ones you want. Trading is part of the fun!
Chonku Castle Crashers Knight Mini Figs
Behemoth Patches
Keychains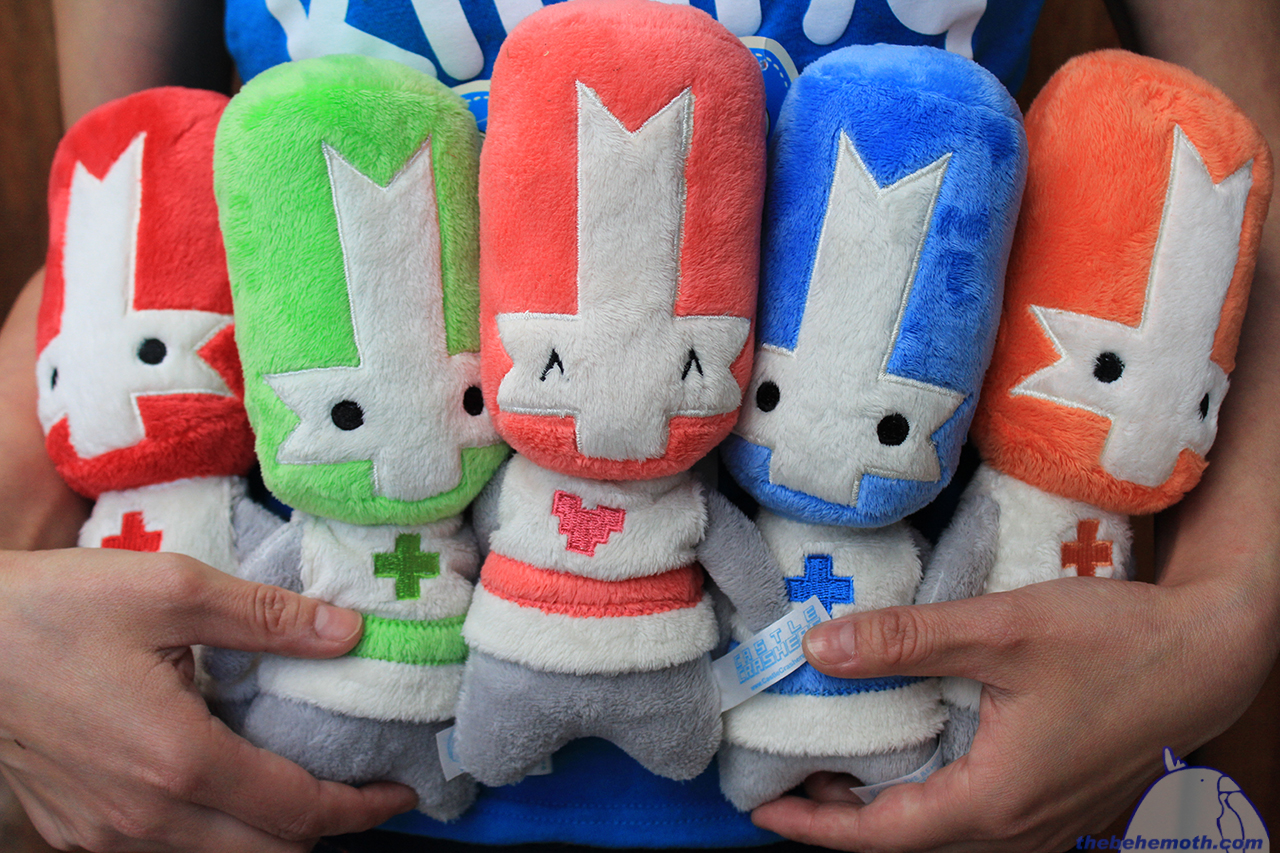 PLUSH – Price Varies
Our plushies were designed by Anna the Red and Dan Paladin. They're super soft & squeezable!

HATS – $15 Each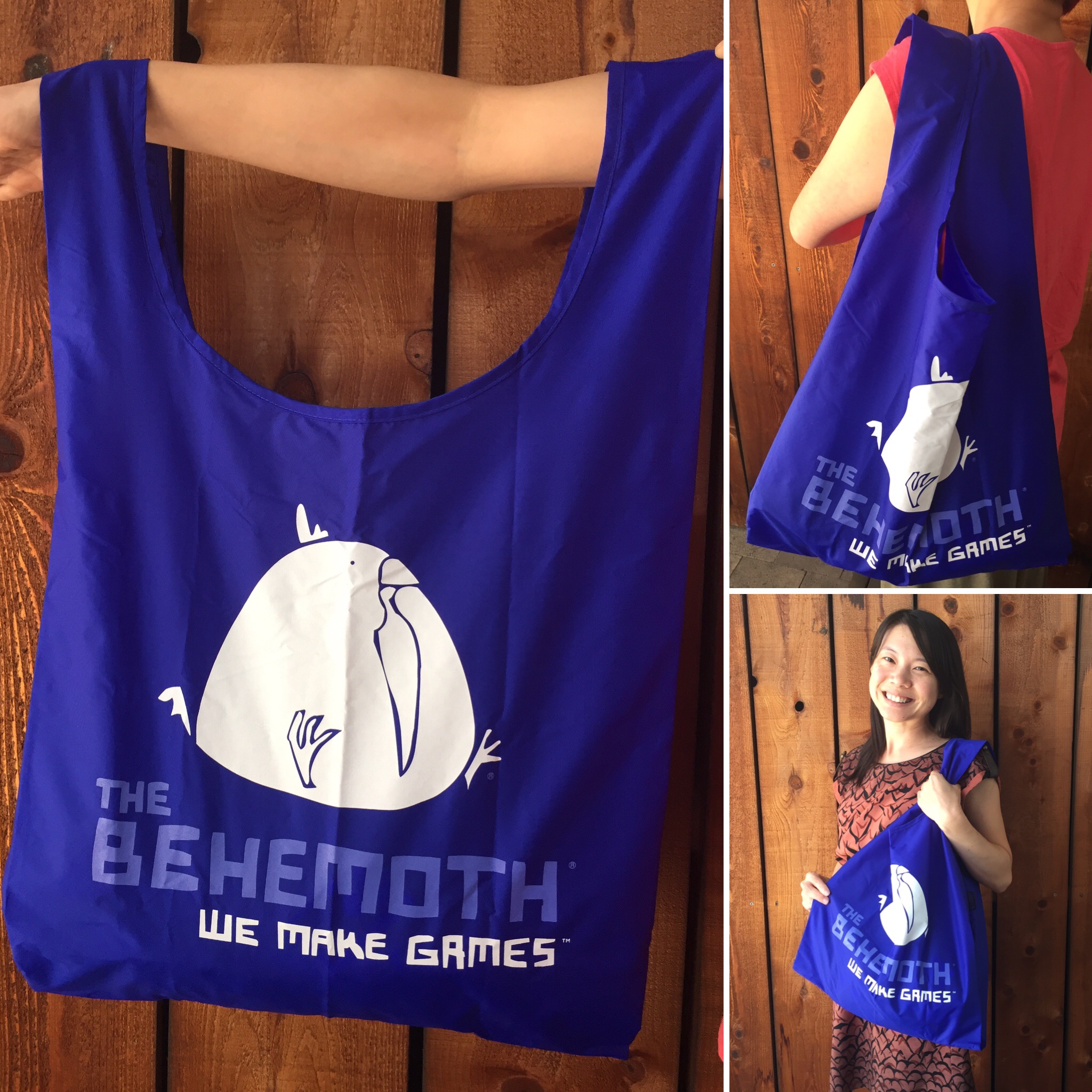 COOL STUFF – Price Varies
So cool that they get their own section!
SKATE DECKS – $40 Each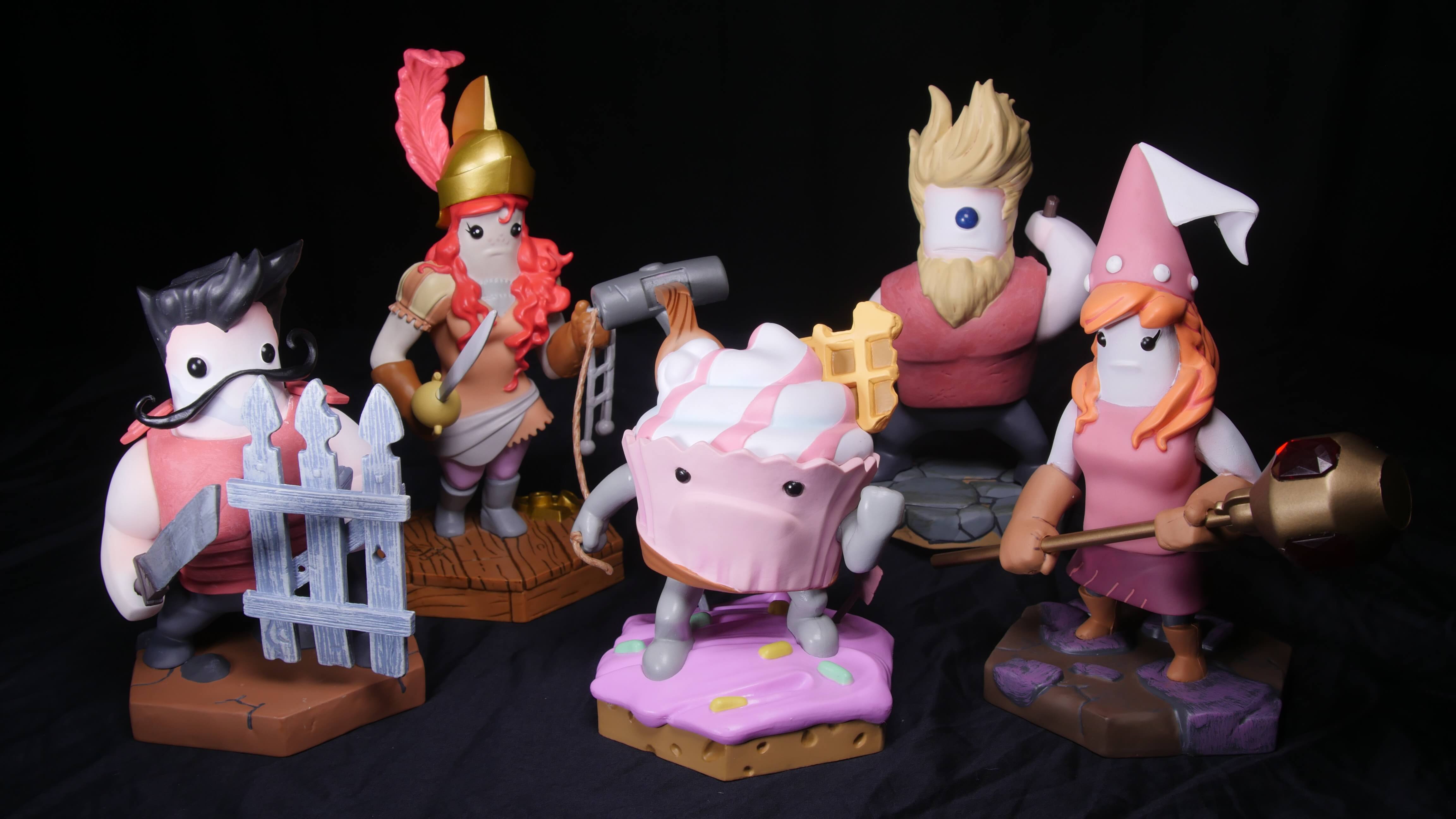 FIGURINES – Price Varies
Our list of merch for San Diego Comic Con is subject to change at anytime. We'll do our best to keep you updated here or on Twitter if there are sold out items during the show!