So you've been putting endless hours into the Pit and you've been at the top of your Daily Tournament bracket every day this week… now it's time to put those skills and confidence to the test and see if you've got what it takes to draw first blood at PAX East 2018!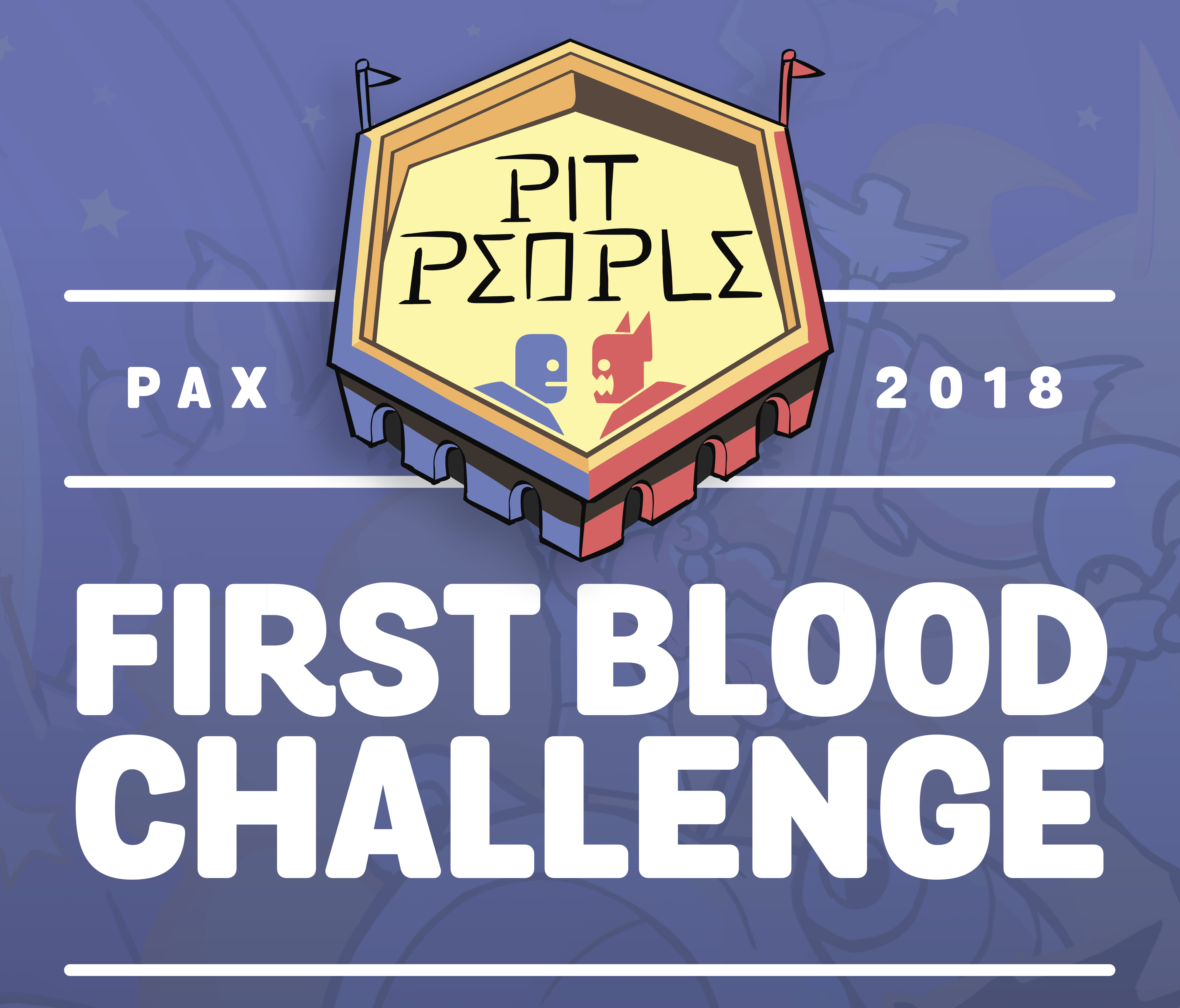 On Friday & Saturday of PAX East, we'll be hosting the Pit People First Blood Challenge at our booth from 1:30PM-3:30PM EST!
For any attendees interested in participating, please come to Booth 14005 by 1PM to sign up. First come first serve. Each player will get a prize!
How it'll all go down:
Players will get to choose from pre-set teams (all teams take up the full 6 slots. This includes fighters that take up 2 slots or half slots)
The battle will be a 1v1 fight in the Pit. Single round elimination.
There will be a max of 30 seconds for decisions for each turn.
Each 1v1 round will go up to 15 minutes max. First person to eliminate their opponent's entire team, or spills the most blood by the time the clock runs out, will be declared the winner.
Winners will move on to the Final round with the same rules as above.
Prizes:
Final Round Winners: 1 Pit People plush, 1 Keychain, and 1 extra Chonku coin
Final Round Runner Ups: 1 Keychain and 1 extra Chonku coin
Round 1 Winners: 1 extra Chonku coin
All participants: 1 Chonku coin

But wait… there's more! At the end of each day, Behemoth staff will choose two players who battled that day to return for an MVPP match! The chosen ones will face off in the final round for the Grand Prize:
MVPP: The winner of this fight will be named Most Valuable Pit Person for that day and get a t-shirt of their choice + 1 Pit People figurine (on top of the prizes they received earlier in the day)
Runner Up: A Pit People plush (on top of the prizes they received earlier in the day)
Additional Rules:
Compete once a day for prizes.
If you win the MVPP prize, you're done winning prizes for the rest of the expo.
Must play against another human to progress, no A.I.
Staff decisions are FINAL.