The Steam Winter Sale is up until January 4th and all of our Steam games are included this year! Tis the season to give the gift of turn-based strategy, puzzle platforming, and an action adventure RPG!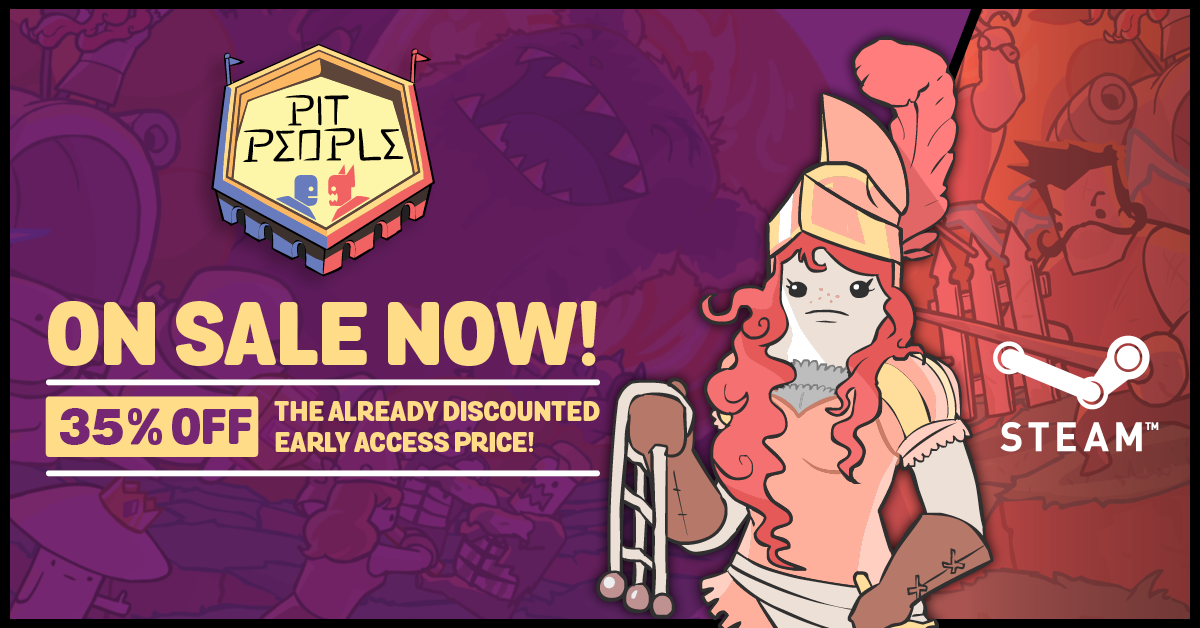 Pit People Steam is at the lowest price it's ever been: 35% OFF the early access price! (Remember that the full version will have a retail price of $19.99 USD) If you aren't familiar with the game, you can check out our launch trailer or catch the Play with the Devs event to get a feel for it.
BattleBlock Theater Steam and Castle Crashers Steam are also on sale at a jolly good 80% OFF the retail price. Get these awesome deals in the last sale of the year so that all your days can be merry & bright!
Sale ends 10AM PST on January 4, 2018.