Are you ready for a fight in the Pit? Well, get your PVP practice on now because you're going to need to sharpen those skills before PAX West if you want to join our Pit People PVP Challenge!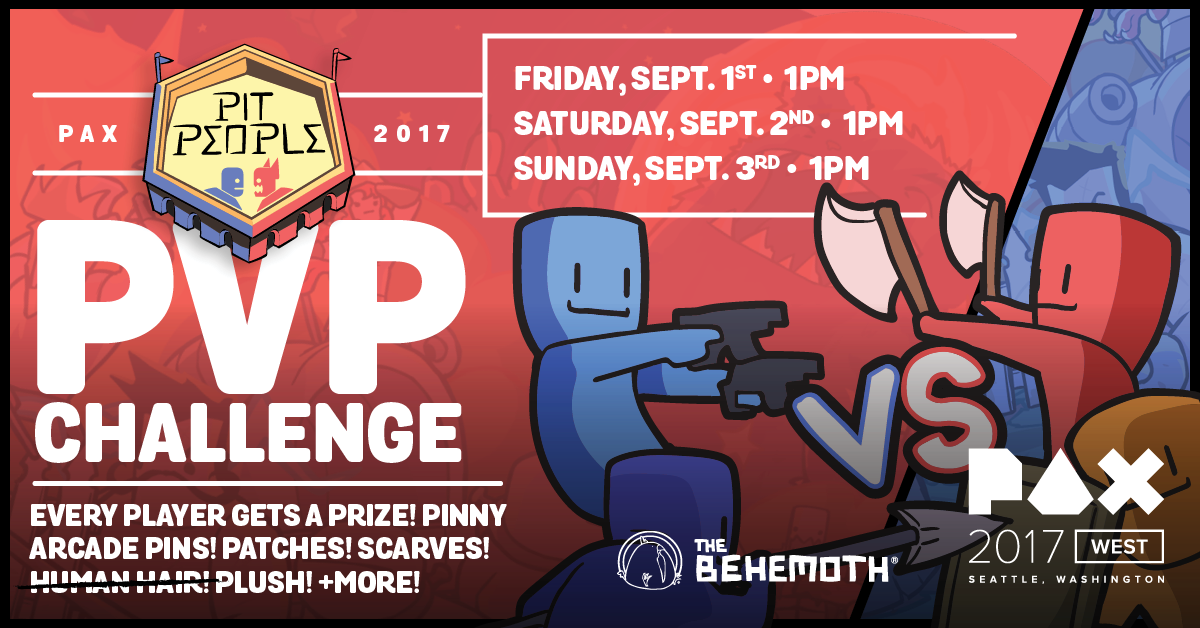 We're going to have 1v1 matches Friday, Saturday, and Sunday of PAX West at booth 1501 on our custom-built arcade cabinets! Matches will start at 1PM Friday thru Sunday and they'll continue on until late afternoon.
Every player gets a prize! (Like Pinny Arcade Pins, Patches, Scarves, Beard Trimmings, Plushes, and More!) There's also a grand prize to aim for: an all-new Pit People Figurine and CASH!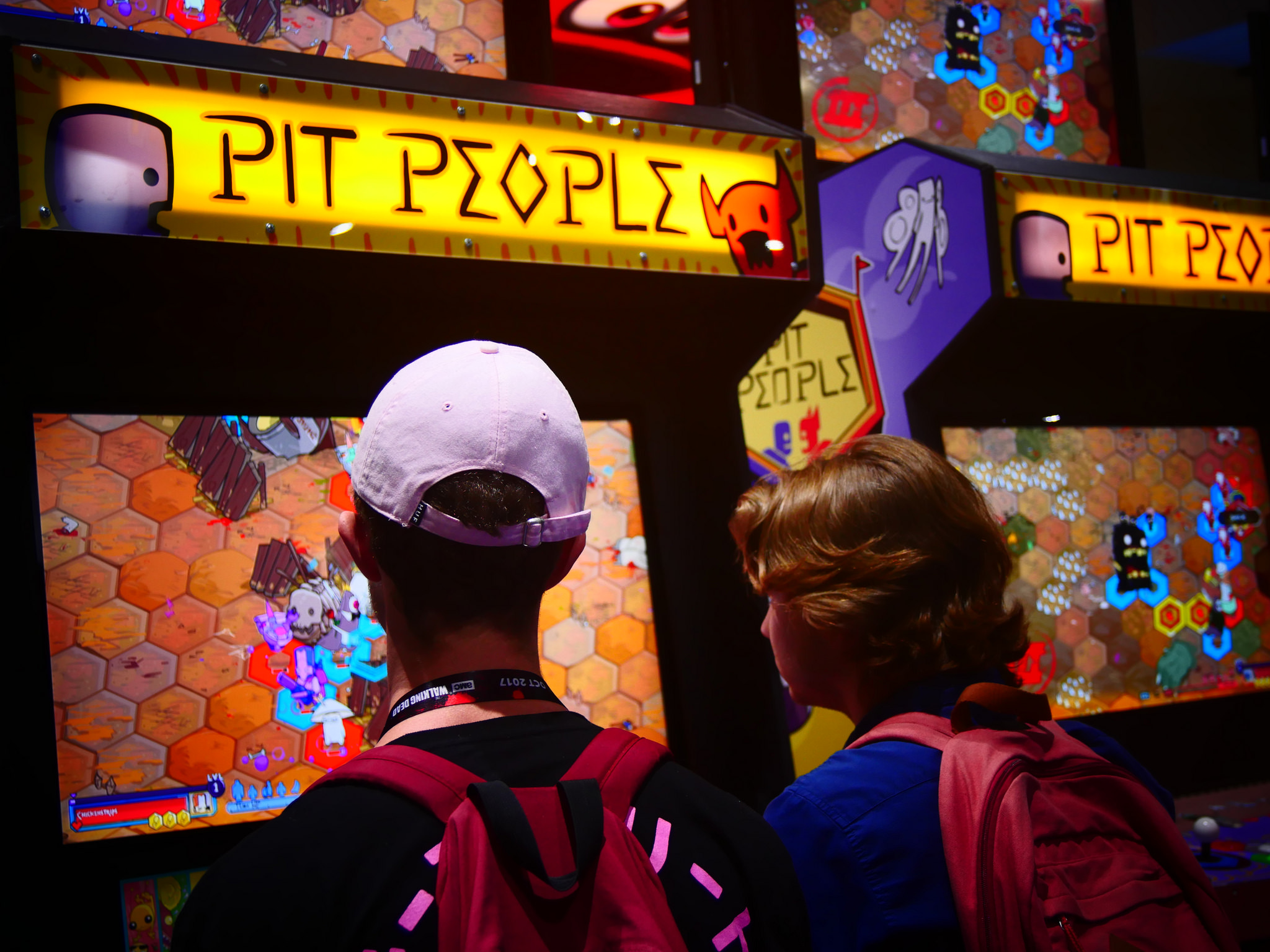 Rules:
TL;DR – Winner Stays, Loser Pays Gets a Prize and a Handshake!
Winning two preliminary matches gets you a shot on our Spotlight Cabinet.
After each preliminary match, the winner will stick around for their next challenge, and the loser will receive a prize based on how many times they won.
Winning on the Spotlight Cabinet (a.k.a. The third consecutive fight) earns you the grand prize!

Other Rules:
You can compete for prizes once per day.
If you win the grand prize, you're done winning prizes (congrats!)
You have to play against a human being to progress. No AI Matches!
Staff decisions are final.

If you're interested in getting more details on the tournament or if you want to participate, ask one of our staff at the booth about the Pit People PVP Tournament!
We'd also love to see any photos or videos taken of the PVP Tournament, so please tag your posts on social media with #PitPeoplePVP and #PAXWest2017!
Keep up with our latest booth updates by following us on Facebook, Twitter, and Instagram. See you in the Pit!