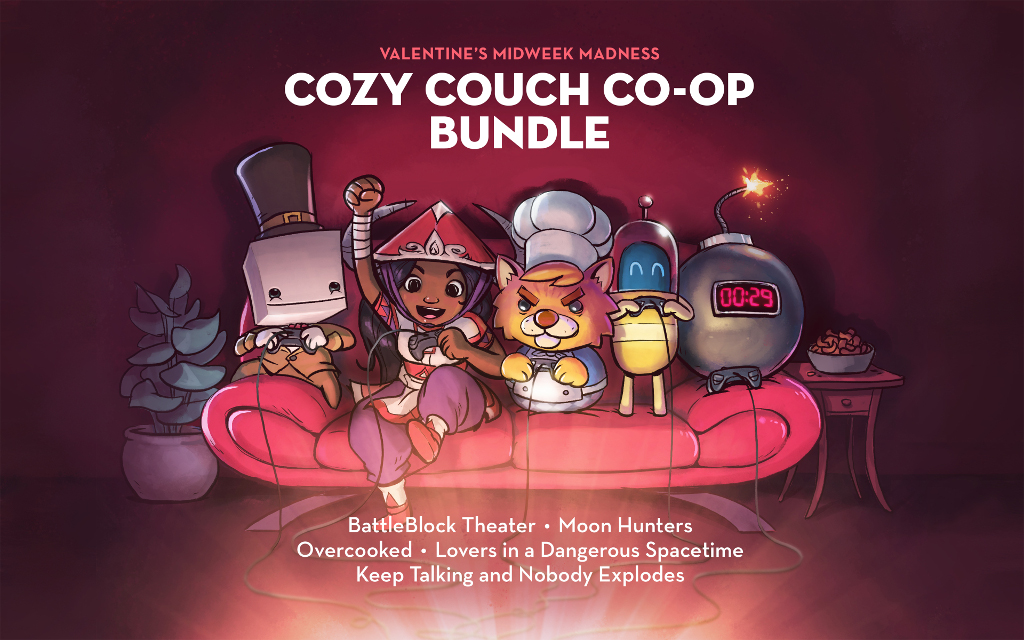 We've got some sweet news for you on this special day! BattleBlock Theater (Steam) is now a part of the new Cozy Couch Co-Op Bundle! Other games in the Cozy Couch Co-Op Bundle include Moon Hunters, Overcooked, Lovers in a Dangerous Spacetime, Keep Talking and Nobody Explodes. You'll get all of these games for a discounted price when you buy them all together!
On top of this great news, BattleBlock Theater is on sale at 50% off this week for Steam's Valentine's Midweek Madness. That means you can get discounts on top of discounts if you get the Cozy Couch Co-Op Bundle! During this Midweek Madness sale you can get 5 games for $34.26 USD!
The sale for BattleBlock Theater and the Cozy Couch Co-Op Bundle starts on 10 AM PST on Tuesday, February 14th and ends at 10 AM PST on Friday, February 17th. Cozy on up with your friend or lover while playing these awesome games!