It's autumn now and prices are falling all over the place!
(Yes, if you haven't already figured it out, I love puns.)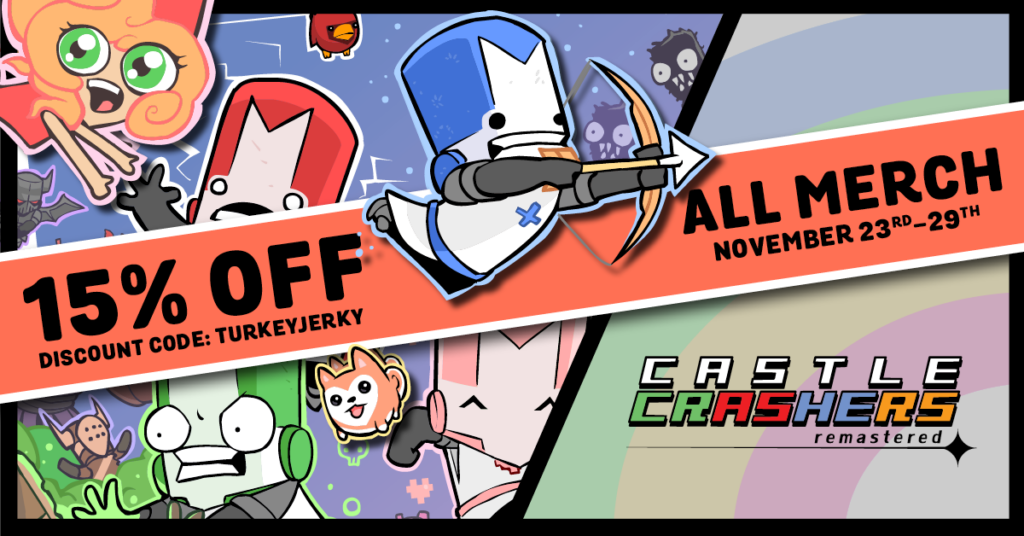 First, let's look at our official merch store: 15% OFF the ENTIRE STORE! In honor of American Thanksgiving weekend, we'd like to thank you loyal fans for your support with this storewide sale. This is just in time for the holiday gift-giving season and you can check out the Shipping Info to see what shipping deadlines are if you're trying to hit specific dates.

When you check out, be sure to apply the discount code "TURKEYJERKY" to get 15% OFF your order. Sale runs from November 23, 2016 to November 29, 2016.




For the next seven days there's also a huge Steam Sale going on! Castle Crashers Steam & BattleBlock Theater Steam are 80% OFF the original price until 10AM PDT, November 29th.

Come enjoy our multiplayer games with friends or family during the holiday break!

Steam Award Nominations
While you're in the Steam Store this weekend, you can also nominate Castle Crashers Steam & BattleBlock Theater Steam for any of the Steam Award categories.


How to Nominate: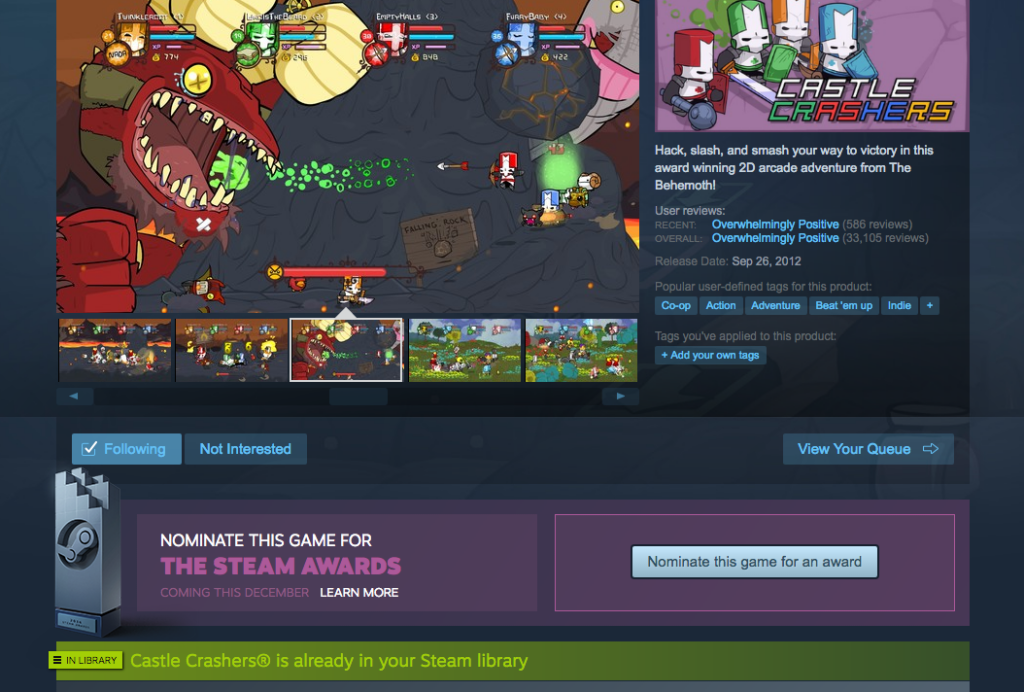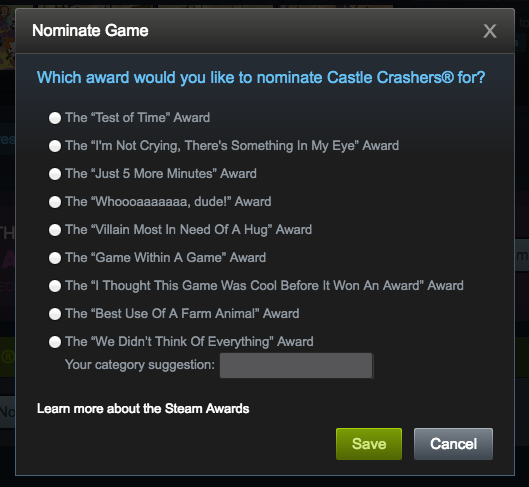 This is the first time Steam is letting the Steam Community decide the Nominees and each person who nominates a game will get a Steam badge! We hope you'll nominate Castle Crashers Steam and BattleBlock Theater Steam for one of the categories.

In any case, thank you for all of your support these years by playing our games and spreading the word! Happy Thanksgiving to you and your loved ones <3