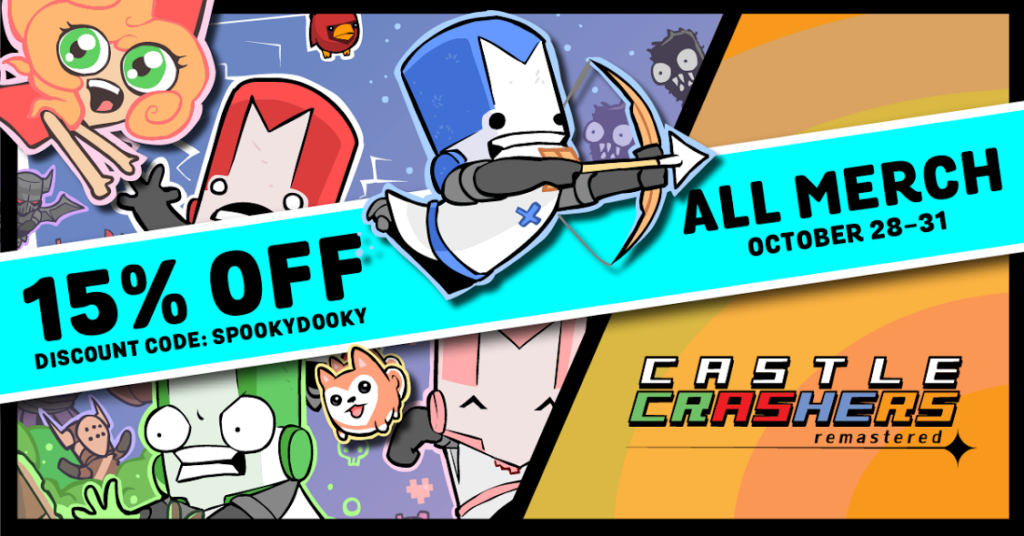 It's Halloween and there's lots of crazy slashing going on! Prices are getting slashed left and right! But don't fret because despite the cuts you'll still be getting the full item in perfect condition.
Let's start with our Online Store sale! From now until October 31st you can get 15% OFF everything in our online store when you use the promo code: "SPOOKYDOOKY".

If you head over to Steam, you'll also find a big sale there! Both Castle Crashers Steam and BattleBlock Theater Steam are 80% OFF the original price until 10AM PDT, November 1st. Buy it for yourself or get some early holiday shopping going!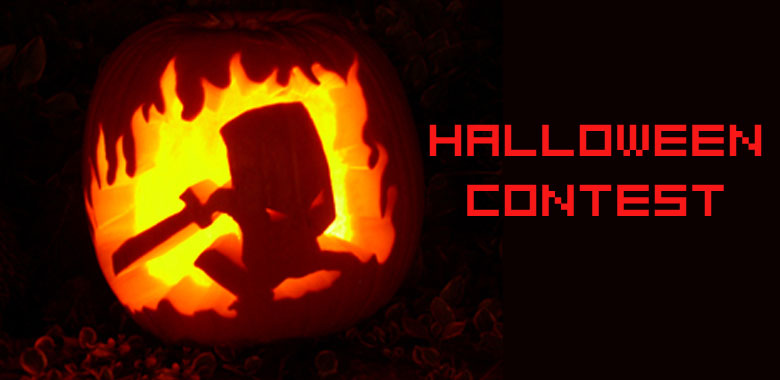 On a related note, we're also doing our annual Halloween Contest right now! It's free to enter and winners will get a game code for one of our released games AND some cool merch that isn't in our online store yet! All you'll need to do is register for the forums and post your picture of a Behemoth character costume or decoration in this Halloween Contest thread by 5PM PDT on November 2nd.