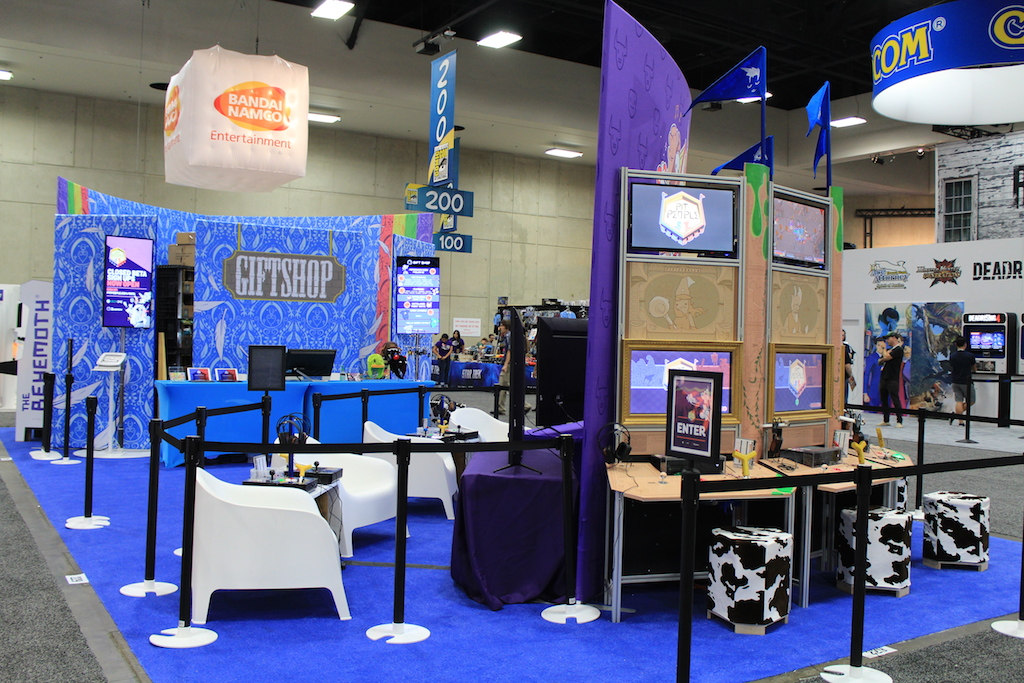 Preview Night Photos on Flickr
Day 1 Photos on Flickr
We kicked off San Diego Comic Con on Wednesday with Preview Night. For a short evening, a limited number of attendees got a special preview at all of the vendors on the Expo Hall floor. Now you can preview what we have!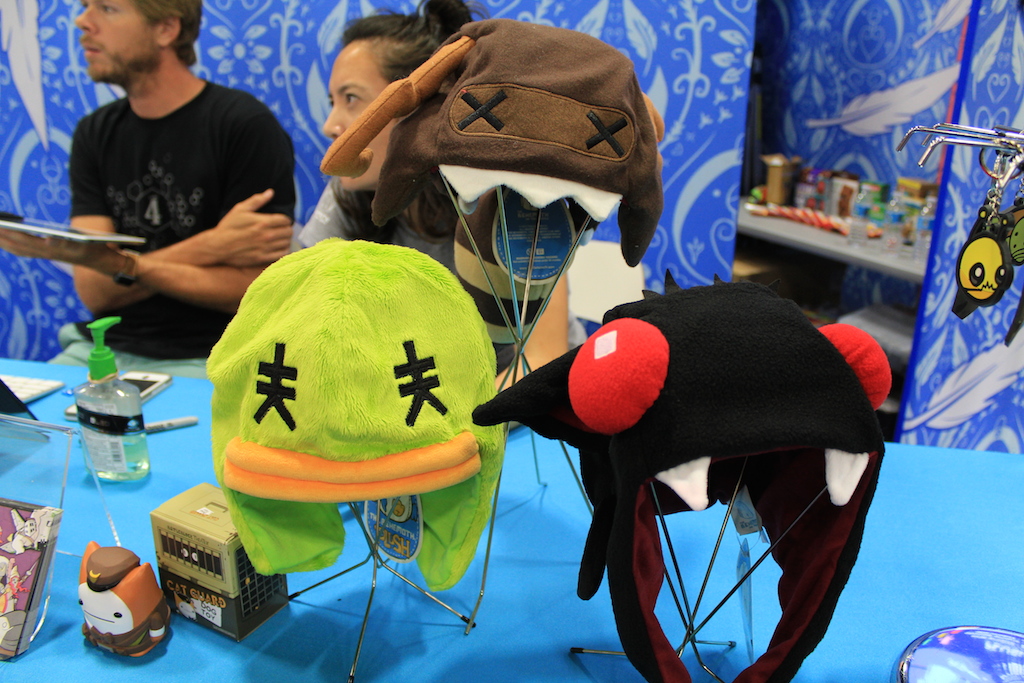 This year, not only did we bring our custom built arcade cabinets, but we've also brought our Gift Shop back with a limited selection of official Behemoth merch!
In case you haven't seen our full list of merchandise we have at our Booth Gift Shop, click here to see what we've brought.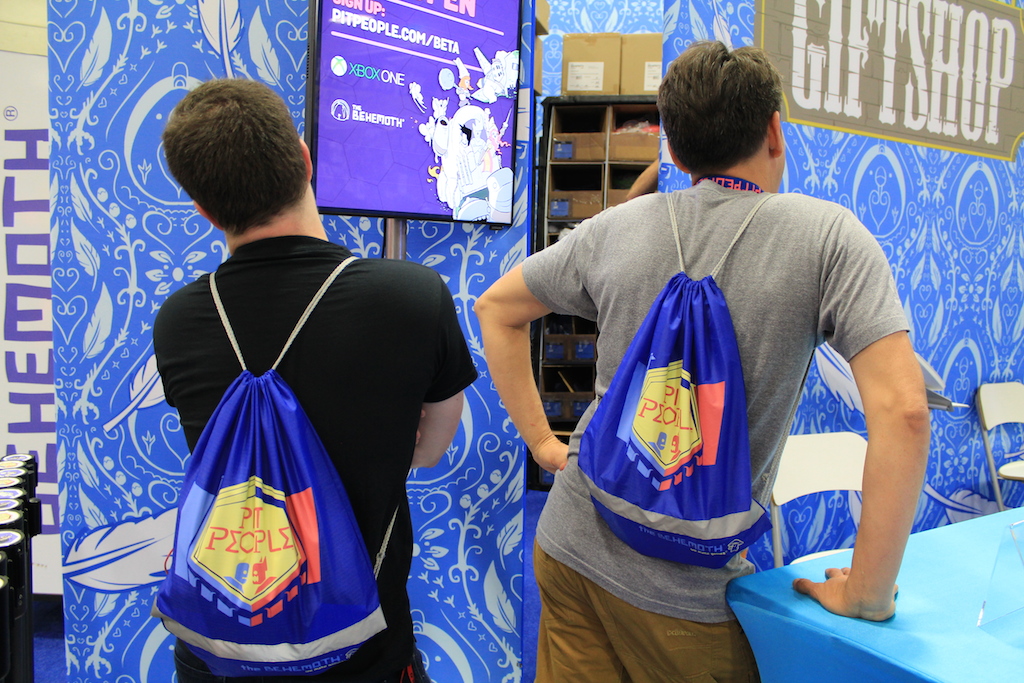 You'll even get a sweet Pit People bag free with any purchase! Look at how stylish these look. These guys pull them off LIKE A BOSS!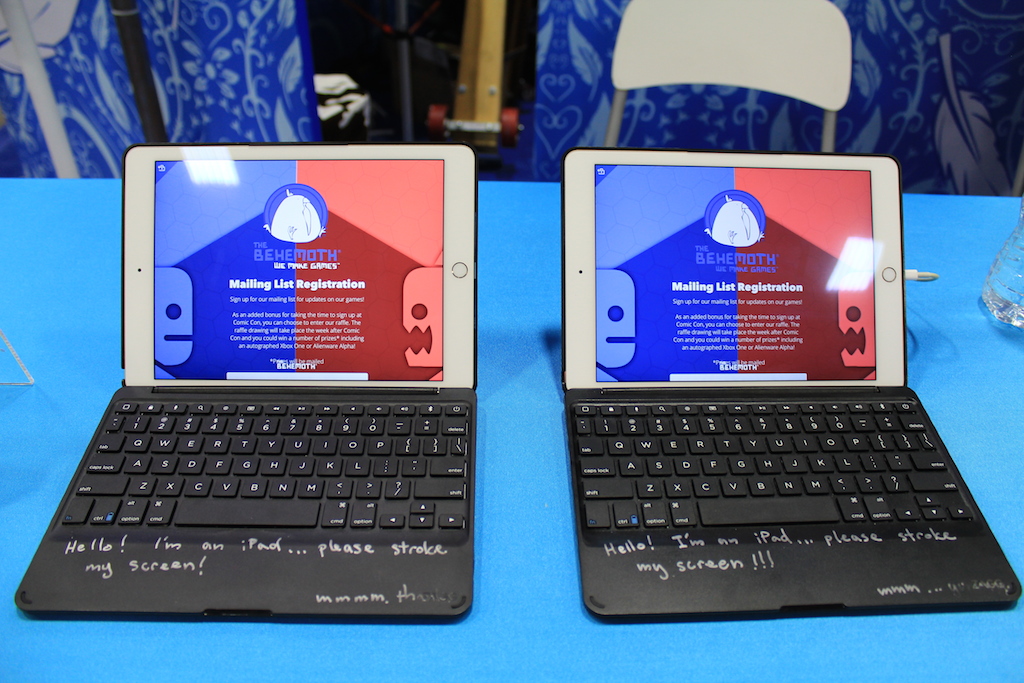 We're also running a Raffle for a chance to win an Xbox One or Alienware Alpha. Just join our mailing list and opt into the Raffle on that same form. Names will be drawn the week after Comic Con and winners will be notified via email.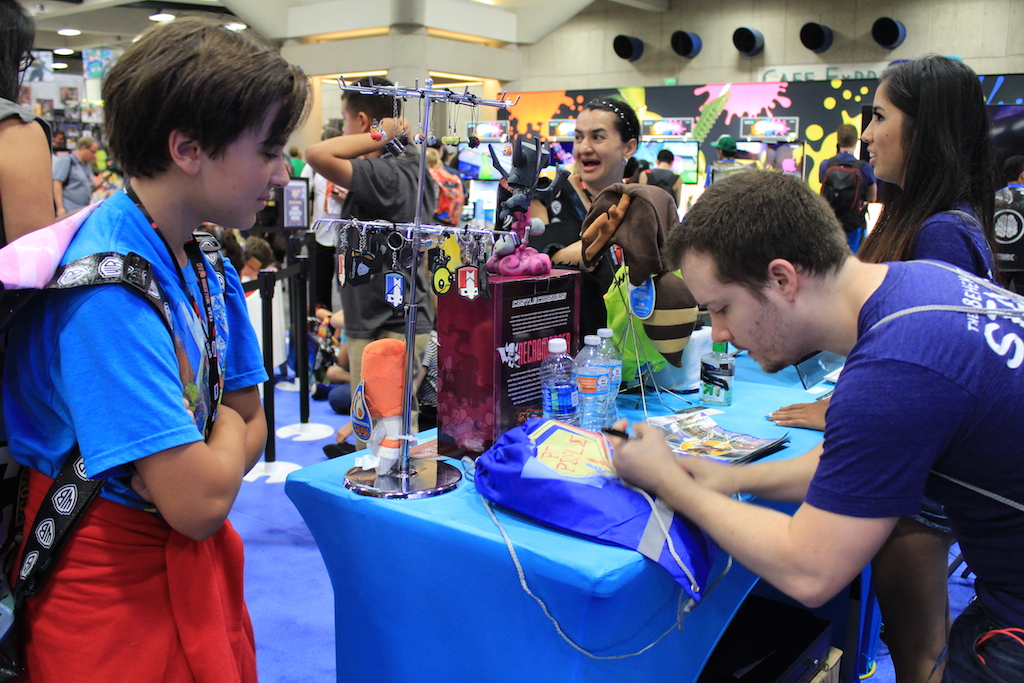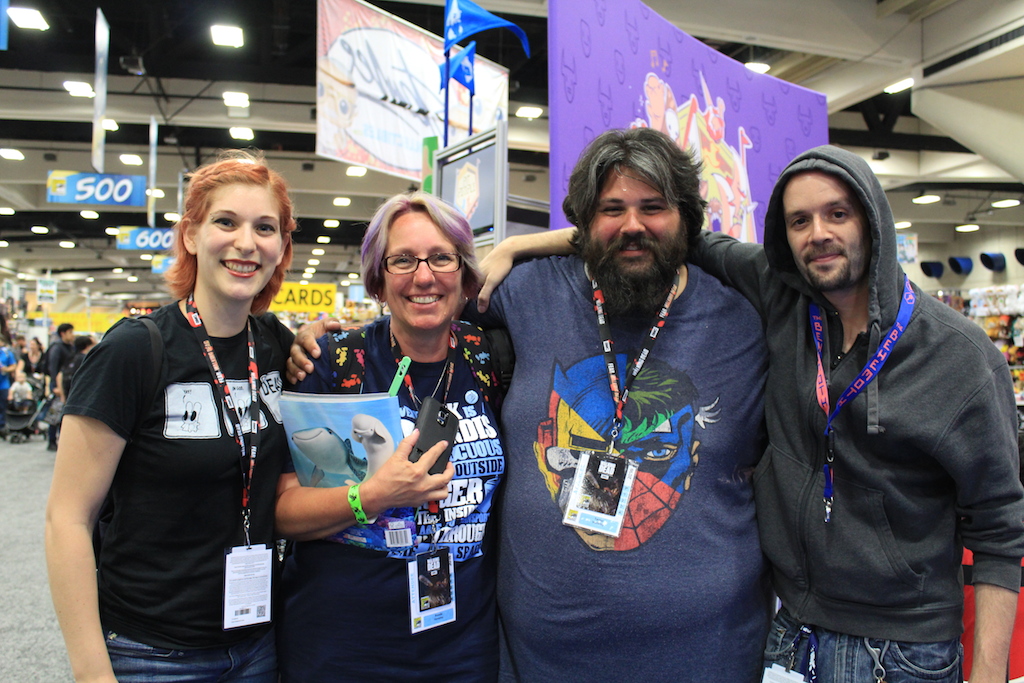 We've also had a few impromptu meet & greets the past couple days. While we don't have official signing times this year (Dan & Stamper are working hard on the game most of the day!), you can follow us on Twitter to see when they will be at the booth that day.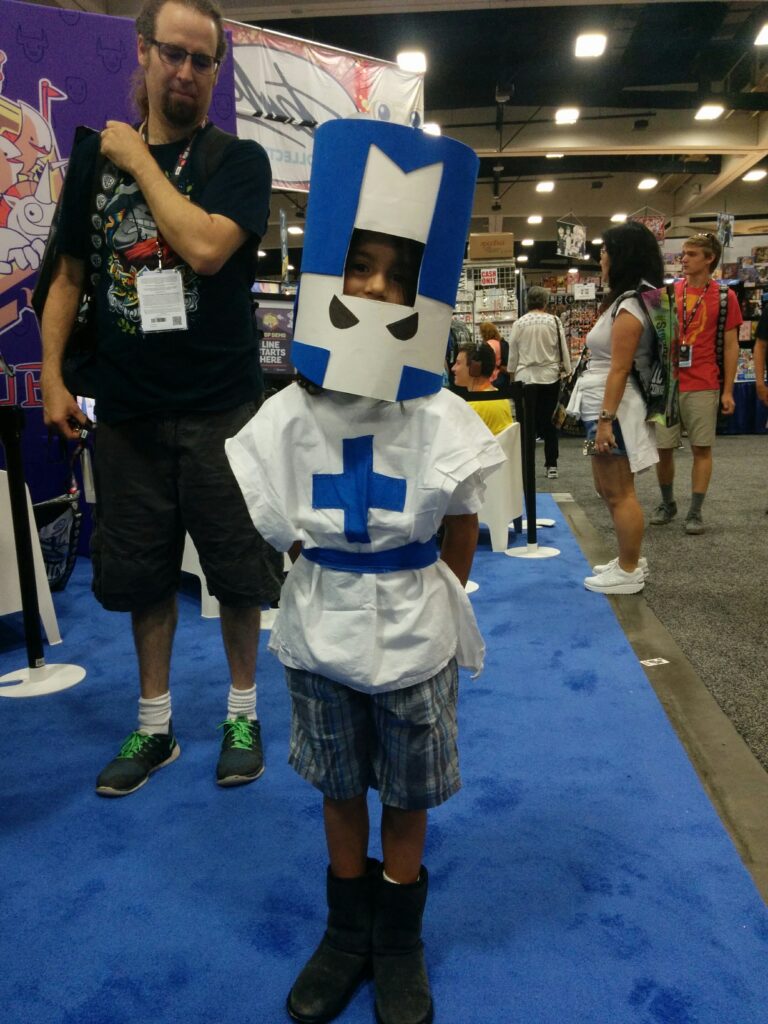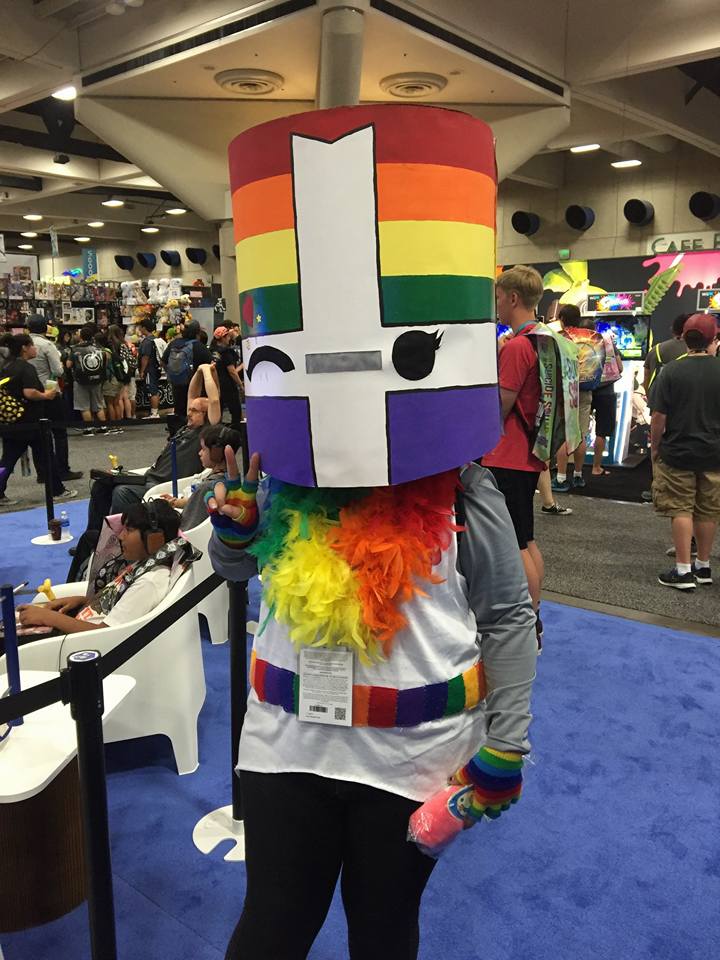 Finally, we can't forget our fans who cos-played as our game characters and took the time to stop by our booth!
We'll have more photos and recaps soon!