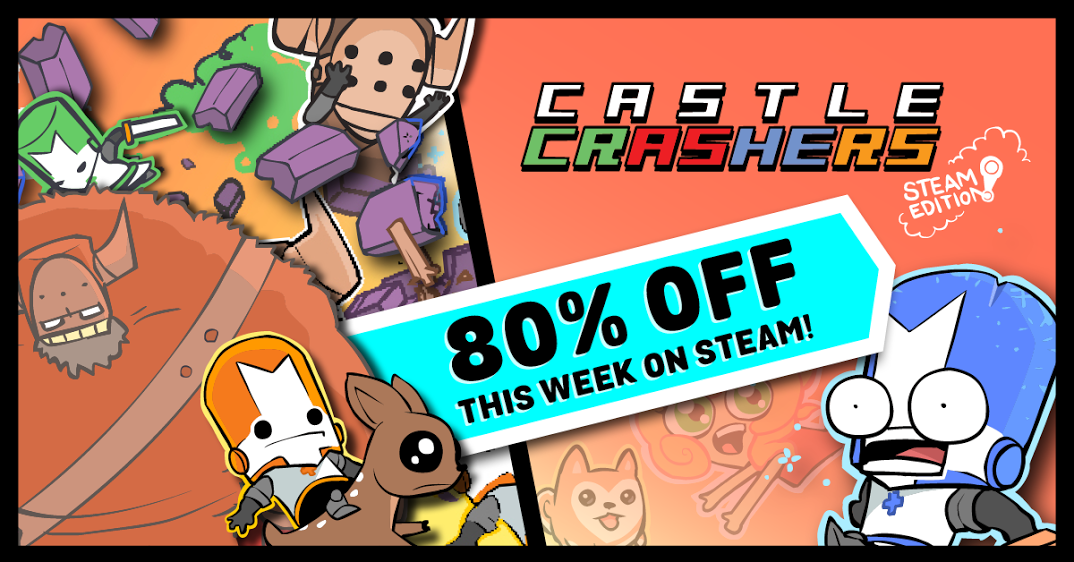 School's out for summer, you say? Work's hard this summer, you say? Unsure how to fill the emptiness inside, you say?

Well we've got some good news for you: The Steam Summer Picnic Sale has begun and both of our Steam games are 80% Off until July 4th!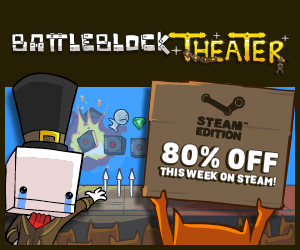 Who doesn't love a good picnic with video games?

Castle Crashers Steam
Available for Windows & Mac OS

BattleBlock Theater Steam
Available for Linux, Windows, and Mac OS

Have a great summer & remember to K.I.T!