Today, we've got everything rolling smoothly on all the arcade cabinets and our gift shop. Just a few more hours to go! For those of you at home or on your phones, check out our recap of Day 1 and our pictures from yesterday: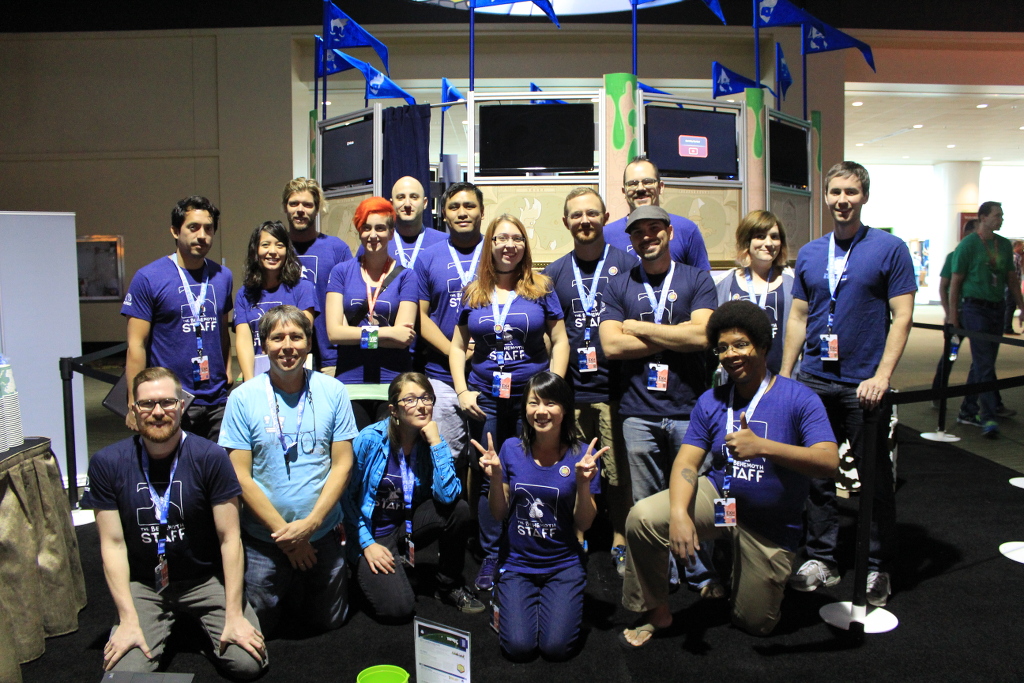 Before doors open to the public, PAX has its usual Press Hour where the media can come in early to check out the exhibit hall. We kept our recent tradition of holding a press breakfast at our booth and giving everyone the low down on our games.
When 10AM hit, the public attendees came in and lines began to form immediately. Here's our Pit People demo line in full swing: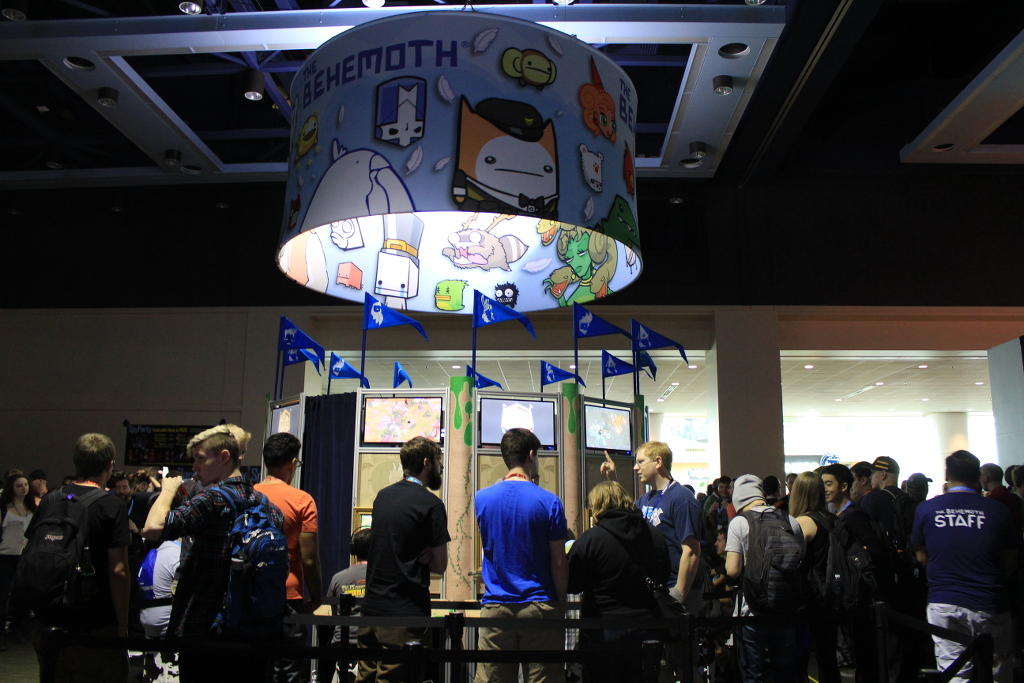 In the afternoon Dan headed over to the Twitch booth for a live stage interview. We ran into some friends from The Creatures while we were waiting to go on the air: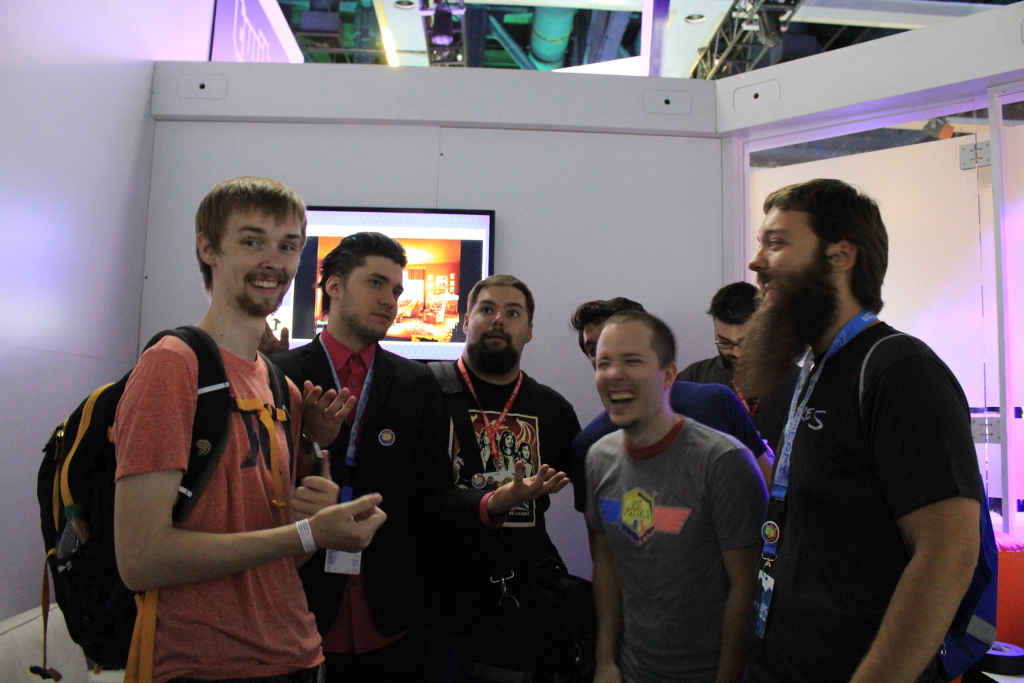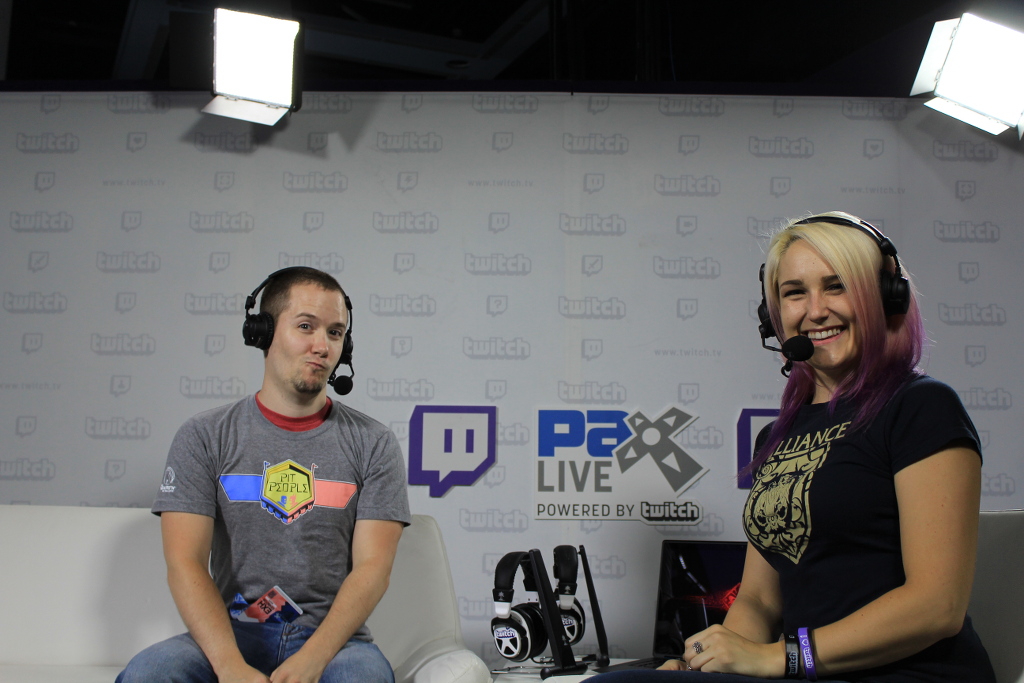 The interview started with our Castle Crashers Remastered announcement trailer and then went straight into a Q&A with one of the hosts, Rachel Quirico. Here it is in case you missed it:
Watch live video from Twitch on Twitch
See more pictures from PAX Prime Day 1!