Summer summer summertime! In the words of Will Smith and DJ Jazzy Jeff, "it's time to sit back and unwind." And we know just the way to unwind this weekend…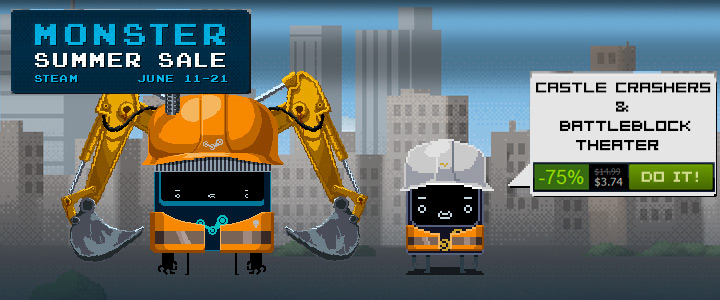 Today marks the first day of the Monster Summer Sale on Steam and your chance to get Castle Crashers & BattleBlock Theater at 75% OFF each game!

Castle Crashers Steam is available for Windows or Mac
BattleBlock Theater Steam is available for Windows or Linux and coming soon to Mac

The Monster Summer Sale runs from June 11th to June 21st this year. How will you spend your summertime? Let us know in the comments below.