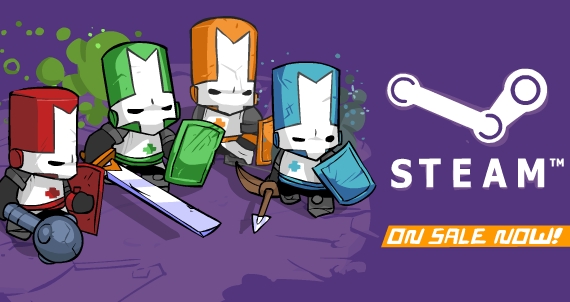 For a limited time only, you can get our classic 2D, side-scrolling, beat 'em up for 75%OFF the original price on Steam! Yes, sir & madam! This Steam Daily Deal is now up until 10AM PST on January 16, 2015. Castle Crashers Steam is available for Windows and Mac via the Steam client. Go get it now because it'll be our last sale ever!*

If you've got our game already and have no use for this post, then look at this clip of Tom (our co-founder & Castle Crashers programmer) when he did a Play with the Devs stream with the community:

[Contains some spoilers]


Have any burning questions about Castle Crashers XBLA, PSN, or Steam? Leave us a comment below!

*JK! This will not be the last sale ever, but it's a pretty darn good deal if you're looking to get a gift for a friend or itching to play ASAP!