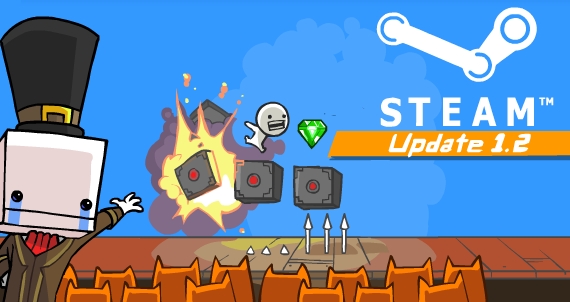 Happy Monday, Everyone!

Today, we're excited to bring you an update with a couple big changes in BattleBlock Theater. One of the additions could potentially affect over 143 million people — according to the 2013 census of the Russian population. (Or even more since we're not accounting for those people who are learning or have learned the language living outside of the country!) Here's what we're looking at in BattleBlock Theater Update 1.2:

–Russian Language Support
We've been working on this for a while now and thank our Russian fans for their patience and continuous support. Еще раз большое спасибо за вашу поддержку!

–Update to the Online Menu UI
This will improve searching and viewing different types of available online games.

–Minor bugs fixes

We will continue working on ways to improve the game and we are grateful for your support & understanding. If you experience any unexpected issues after this update, please feel free to let us know in the forums or in a support ticket that you can create here: Create a Support Ticket

Thanks again and happy holidays!