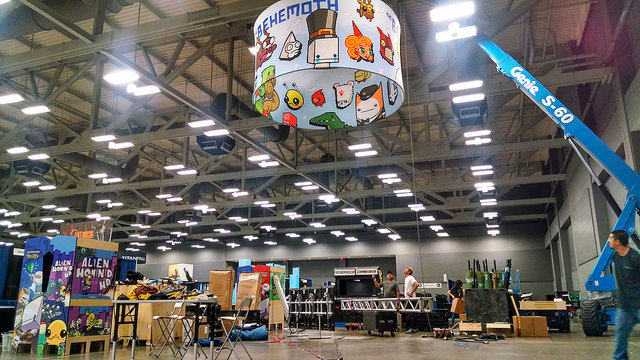 We spent the whole day on Thursday, July 3rd, building our RTX booth from the ground up. It's got arcade cabinets, it's got a fully stocked Gift Shop (but limited quantities so don't wait!), it's got a photo op spot, and it's even got ASTROTURF! We've got it all at Booth 131!
Our booth so much bigger compared to last year: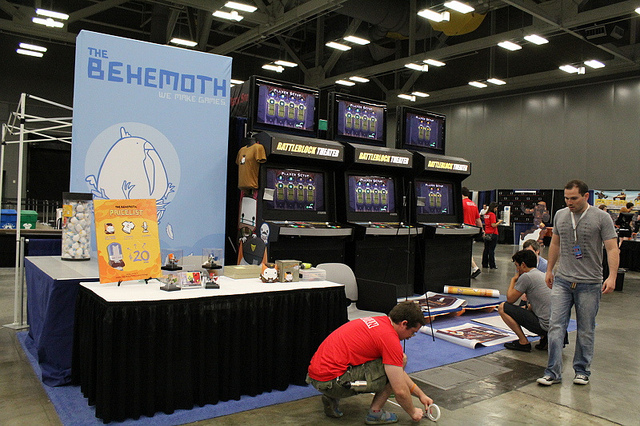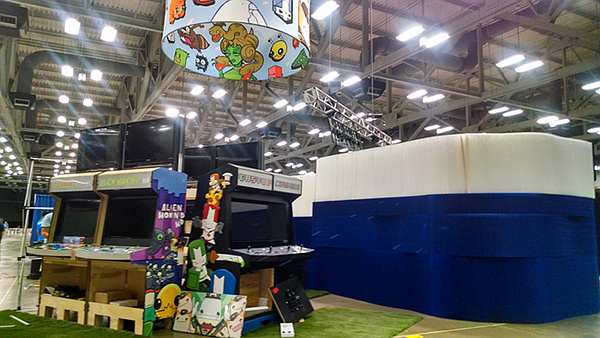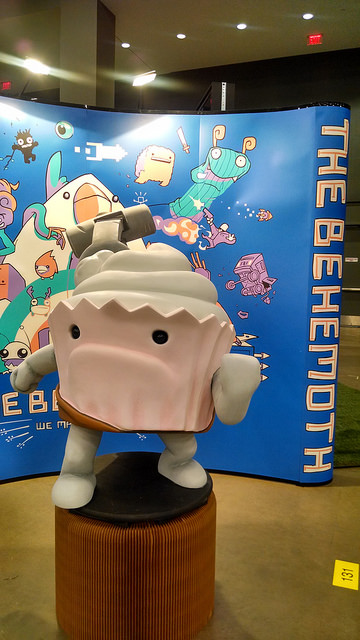 And of course, we've got an extra special treat for attendees of RTX 2014! We revealed yesterday that we brought a life-sized version of the Game 4 Cupcake and it's all ready for you! Come take a photo with it and be sure to post it online with #Game4Cupcake.
For more photos from our set up day yesterday, click HERE. See you at Booth 131!