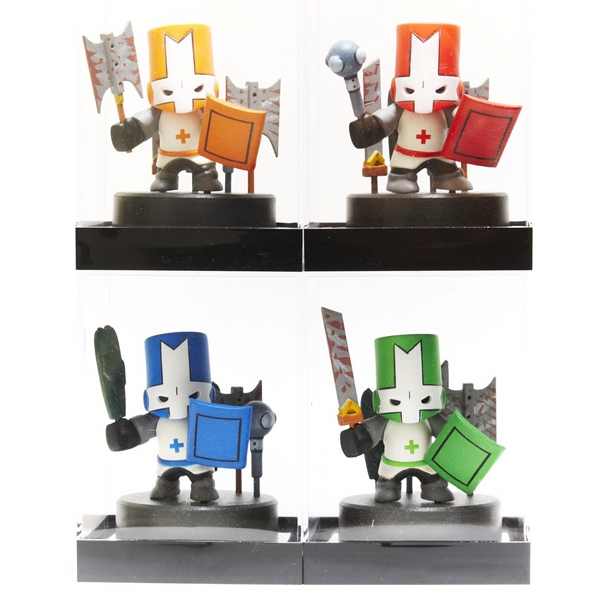 Just a week away before our small crew of Behemoth staff head over to Japan and set up our booth for BitSummit 2014! We'll be exhibiting our games at one of the large sponsor booths, plus we'll be selling a limited amount of merchandise.

Fans of Castle Crashers will have a chance to buy some figurines, mobile charms and keychains at our booth. Limited selection and limited quantities on Friday and Saturday. Only cash in Japanese yen accepted.

Also worth noting, Friday will be filled with speeches, including one from our very own John Baez. The BitSummit organizers have tentatively planned on streaming the event and as soon as they announce the channel details, we'll share them with you!

Finally, if you are press attending BitSummit and you'd like to arrange an interview, please e-mail Megan at games[at]thebehemoth[dot]com. We're coming with a small staff, so we want to make sure to have a chance to chat with you while ensuring our booth is covered. Arigatou!