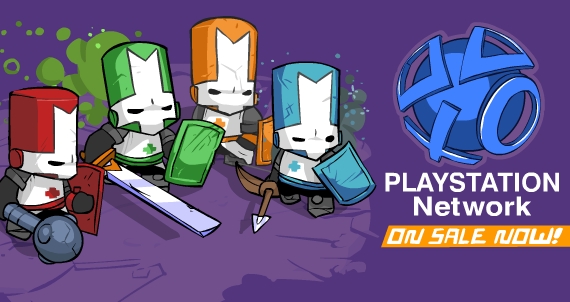 Roses are red, violets are blue,
this weekend brings a sale just for you!

This Valentine's Day weekend, spend time with your loved ones over a romantic game of Castle Crashers. With Castle Crashers, you'll never have a dull moment with your partner as you battle trolls, catfish, and even aliens. Show your little [insert syrupy pet name here] how much you care by giving them virtual CPR when they've been killed in said battles–they'll see how desperately you need them in their life. Maybe you'll even get lucky with one of our 2D animated princesses and enjoy their virtual kisses. Above all, our game offers many opportunities for relationship building and strengthening on top of all the fun!

To add to the festivities, our Castle Crashers core game on PSN America will be 75% off from 2/14 – 2/18, with a list price of $3.49. This sale is only happening for SCEA (PlayStation/PSN America). Get it soon and feel the love.