Looking for some fun on the eve of All Hallows Eve? Join Aaron, Kyle, Ryan, Eric and Megan on The Behemoth's Live Stream – PLAY WITH THE DEVS: HALLOWEEN EDITION!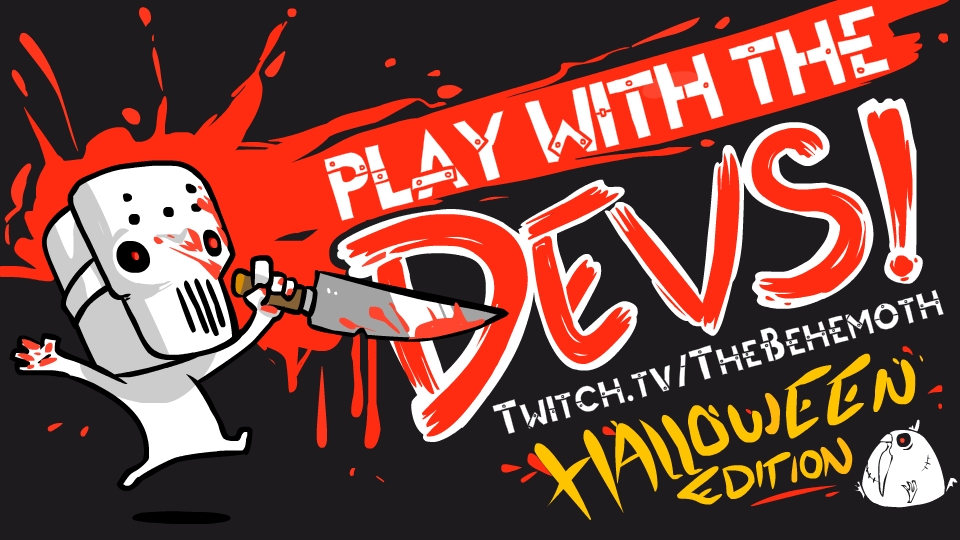 We'll be showing off our costumes, playing tricks on each other and treating you to a friendly game of Soul. Get your monster prisoners ready to play with the developers in BattleBlock Theater's Arena mode: SOUL. The team with the highest number of souls snatched will get bragging rights and a special prize!

So come watch on Wednesday, October 30, from 4:00PM PST to 5:30PM PST!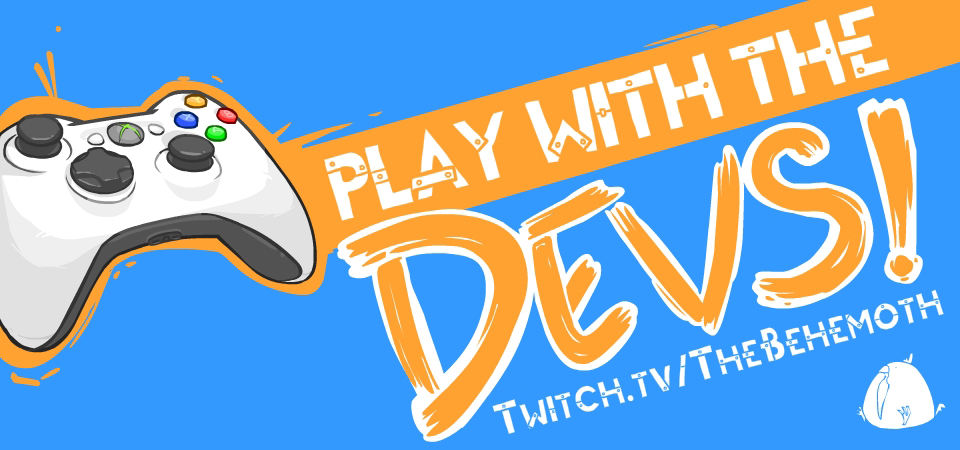 Play with the Devs Schedule

Mark your calendars for our upcoming live streams on Twitch Tv! We'll have four more streams before the end of 2013. Check out which Wednesdays we have streams on this channel:

+ October 30th from 4PM-5:30PM
+ November 20th from 4PM-5:30PM
+ December 4th from 4PM-5:30PM
+ December 18th from 4PM-5:30PM

Follow our channel to get notified when our stream goes live!