Major spoiler alert!
This tee is for the uber fans of The Behemoth. If you've played our games, then you've probably seen Honey Hug in at least one scene and usually it's deep in the game, so this is a walking spoiler alert. But it's cool, because it will only make sense to your fellow Behemothians and you can have a secret nod or handshake or something to acknowledge you are all of the same brethren. In any case, you're going to want to join the Honey Hug club along with all of your peers.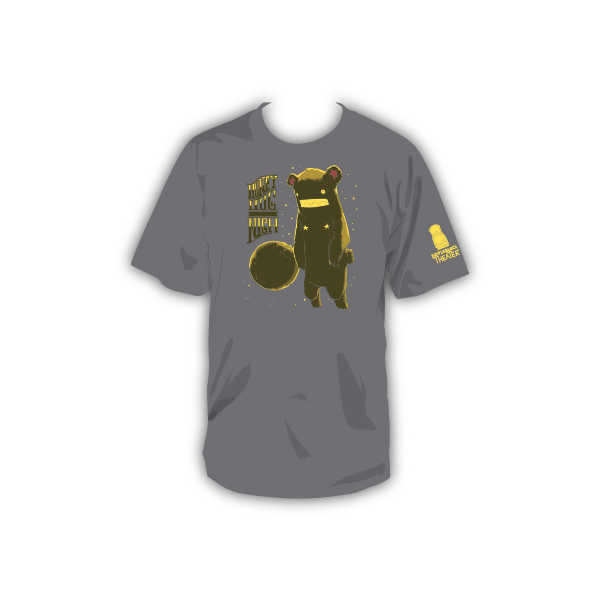 It's not peer pressure unless you don't want to do it. Huh?
Honey Hug t-shirt will be available at PAX Prime 2013 at Booth #3003! Also check out the 10 year anniversary tee here.