The Castle Crashers Steam edition just got even better. Not only can you play just for the fun of it, you can now earn Castle Crashers Steam trading cards for playing our 2D side-scrolling adventure!
Steam Trading Cards are virtual cards earned by playing games on Steam. Sets of cards can be turned into game badges and tradable Steam community items. Read more about the Trading Card system and how to collect them by going HERE.
The trading cards were released today, which is perfect timing because Castle Crashers Steam is on sale for 75% the original price! This offer ends on July 17th PST.
---
Below you'll find a super special look at how a couple of our trading cards were created. Art and GIFs were provided by our artist, Eric Haddad. And he explains the process behind creating these: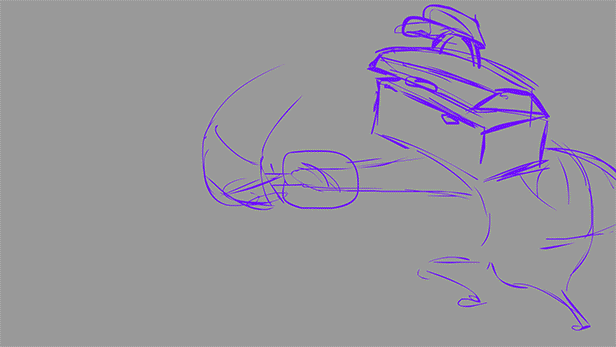 A word from our artist, Eric Haddad:
This was some pretty fun stuff to work on, especially because Dan and I wanted to show Steam and Steam players how much we love them with some all new art for these trading cards! I especially enjoyed the task since I was hired on during BattleBlock production, after being a long time fan of Castle Crashers, so I was able to illustrate some of my favorite memories from adventuring in that world.
Here I've put together an animated gif of my illustration process. Each frame represents a step along the way to a finished piece. You can see in the gif that I usually start with a wildly loose and scratchy idea that I call the "content phase", where I'm just throwing in basic ideas with loose lines and shapes. The content phase is where I decide the content and composition without really worrying about how it will look beyond that. Then I jump to the "Sketch phase" that takes the idea to a more understandable, but still loose, visual. As you'll see, the rest is mostly clean up and color design but I won't go into too much detail about that here.
Thanks for checking these out and I hope you enjoy these fresh new arts and keep crashing those castles! -Eric