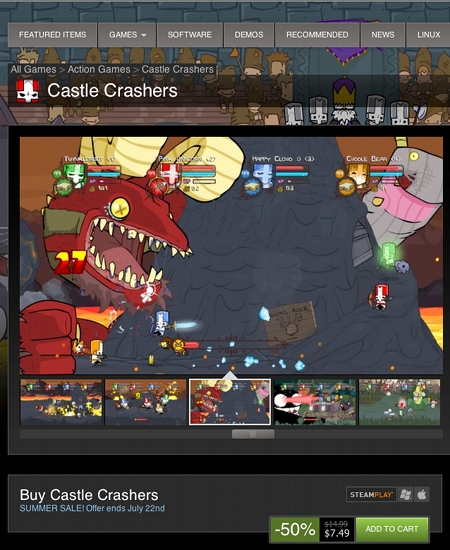 Nope, your eyes are not deceiving you! For the next ten days, Castle Crashers Steam edition is a part of the Steam Summer Sale! WOOHOO!
Get this classic title for just 50% the retail price. Even the two DLC packs are HALF OFF! You can also gift a copy to a friend if you've already got the game.
Enjoy our kick off to summer with this sale! Sale ends on July 22nd.