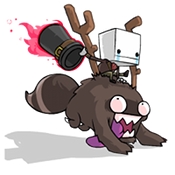 The game is out and the reviews are up! BattleBlock Theater has been out for a little over a week and we wanted to highlight some of our favorite moments:
launched on April 3rd, 2013
*Launch Day post by Dan Paladin
*Reddit IAmA by Behemoth Staff
*PlayXBLA streamed BattleBlock Theater
*Our forums expanded with a new BattleBlock Theater section
*The official Battlepedia wiki is revealed and open for submissions
…filled with absurdity, fart jokes, and curious characters that will easily suck you into a colorful world. –Games Radar
BattleBlock Theater is a fantastic game, and you should buy it, play it, and invite your friends to play it with you, so you can all revel in your shared misery. –Machinima

As a platformer with beat-em-up tendencies, BattleBlock Theater is a rousing good time, alone or accompanied, and it weaves a charming tale throughout every challenge. –Joystiq
Don't be fooled by BattleBlock Theater's downloadable format and low $15 price tag; this is a massive game filled with opportunities for exploration, collection, and fun. –Game Informer

BattleBlock Theater – Top Rated XBLA game!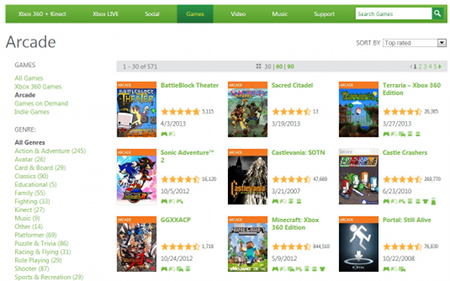 Launch Lunch for BattleBlock Theater
Whew. That was a huge recap. There was a lot more, including all of our favorite quotes from BattleBlock Theater fans, but we'll have to save that for another post.
It doesn't stop here! We're going to continue unlocking special prisoners for you, we're working on an OST and some where down the line we will be doing a play date with the community! Keep following our blog or follow us on Facebook and Twitter to hear more updates on BattleBlock Theater.