*A-ding-ding-ding-ding-ding!* The glorious sound of a release date for BattleBlock Theater!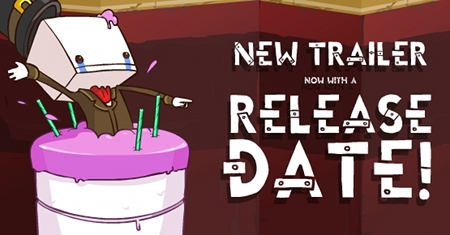 Being able to announce a release date for a game is something we don't really do that often. Which is why today is exciting for us, and hopefully for you.  Having just been recently announced as a Spring 2013 release, today we are happy to share with you some even more exciting BattleBlock Theater news.
On April 3rd, 2013, BattleBlock Theater will be available worldwide on Xbox LIVE. For 1200 Microsoft Points, or approximately $15 USD, you will be able to experience technologically evil cats, friendship, betrayal, co-optional justice, and several other forms of visual and audible stimulation.
It's so close we can taste it, which doesn't really make sense since we don't use taste as a measure of how close something is, but I think you get the point, right? RELEASE DATE, YES!