We know it's been awhile since the last BattleBlock Theater Prisoner Video update. Hope you like this week's (And every week before and after that)!
Here is Prisoner #10304. A severely calculated being. Our friend here always seems ready to go, and on their toes. What's going to stop them? ABSOLUTELY NOTHING. Not even GRENADES. Whaaaat?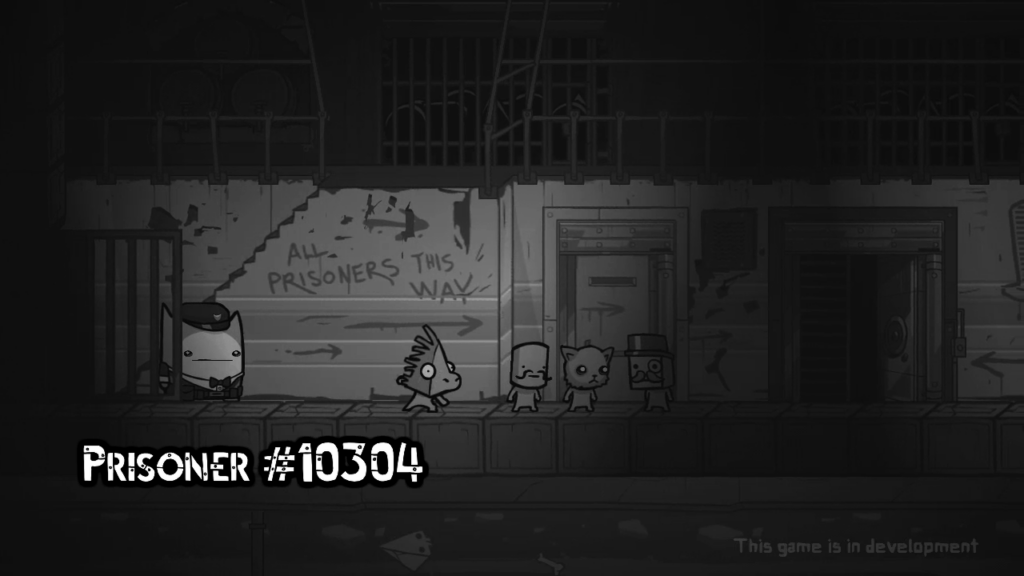 If there was a picture in the dictionary for "Prisoner Spontaneous Combustion," they'd be it. We have no idea when or where our friend got the idea that playing with grenades was okay. It probably doesn't matter. What does matter is that one knows how they operate in order to be safe and how to maximize efficiency of its usage!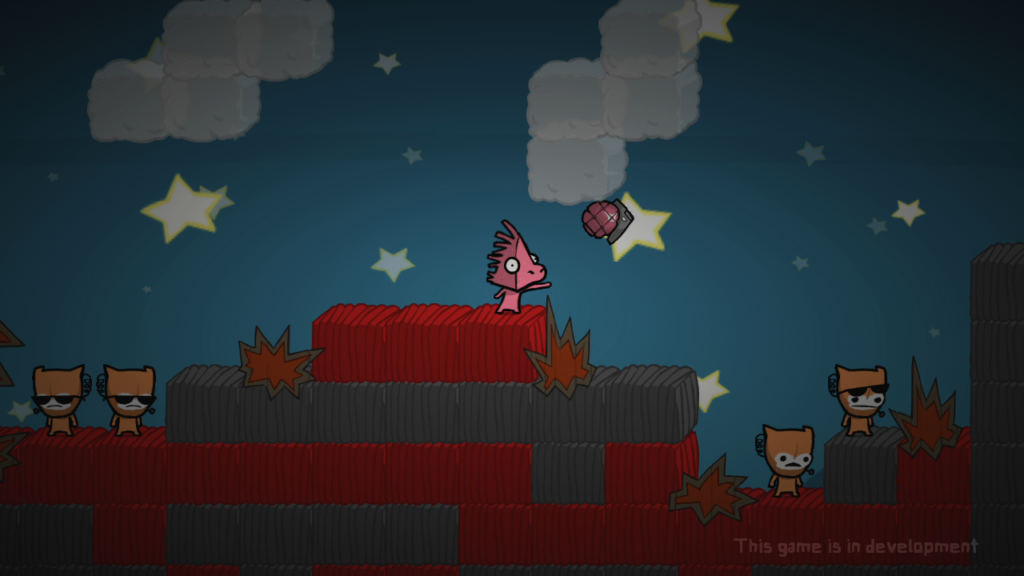 Grenades were the second weapon created in BattleBlock Theater . A great weapon to use against hordes of evil cats, or when you have a bit of distance that separates you from the enemy. From the first few builds, we agreed with the fans that grenades were TOO POWERFUL. So we took that feedback and made slight changes to the timing of the explosion. Instead of exploding as soon as it's thrown, you can now defend yourself from them! The way that you do that is to hit the grenade away from you within the first few milliseconds to deflect it. Consider it a "Gift of Time" from us. You're welcome.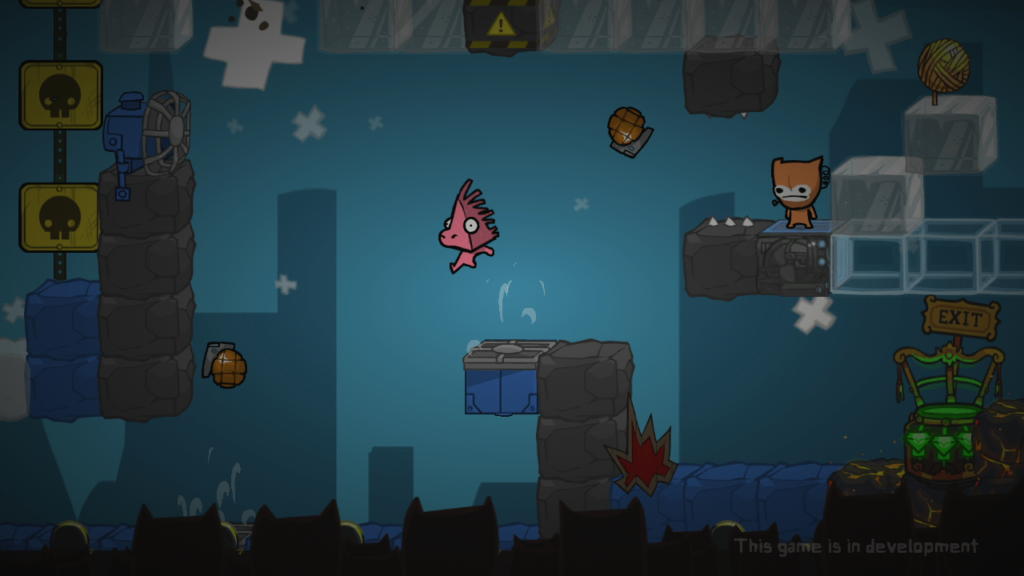 ACTION MOVES!!!!!!
SLIDETACKLE: Be slick and quick–kick it back to your enemy's face!!
UPPERCUT: For those times you just want to be on your way but those spammer cat jerks won't let you. They're standing up above on a ledge dropping grenade rain for your pain…so hit the grenade with your fist, up to the demise of the spammers…
KICK: Self-explanatory.
UPWARD PUSH, SET, THROWY MOVE: Like a move you'd see in volleyball, it'll go up and away from you! (Maybe over your enemy too).
SMACK: A quick hit will make sure the grenade goes off at a moment's notice.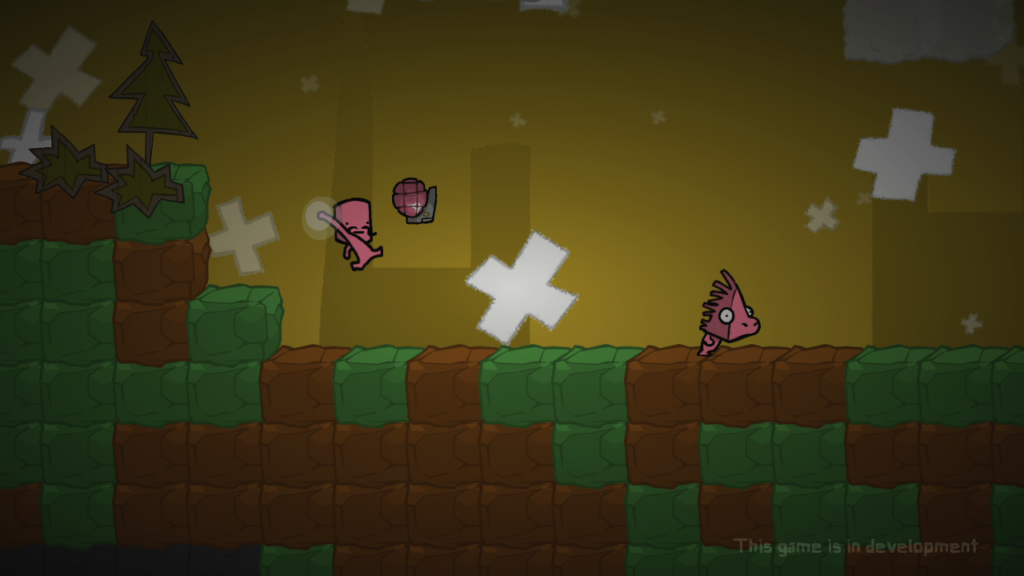 You can use these moves however you like, create your own unique style of Grenade Fighting Arts. Or you can play Hot Potato with your friends and get your moves locked down!!
Check out Prisoner #10304's Spotlight and their Grenade Addiction HERE.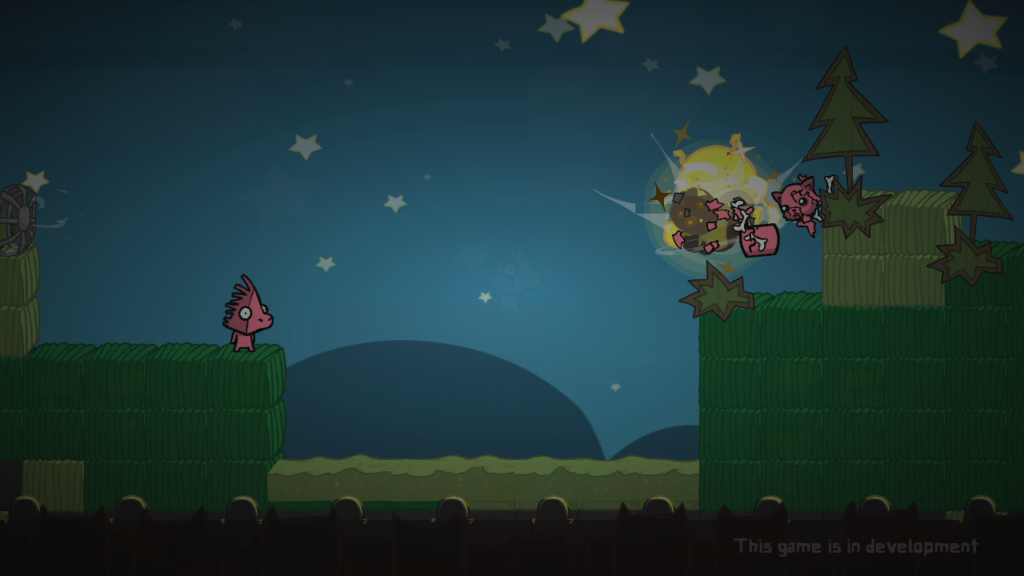 BE ONE WITH THE GRENADE.
<3,
Christine