Here's a follow up post to the previous Level Lobby announcement and with all the fun facts that the first post didn't have! Questions will be answered, such as: "What else is in the level lobby?" "How do I use this thingamabob?" "What do you think about sequels?"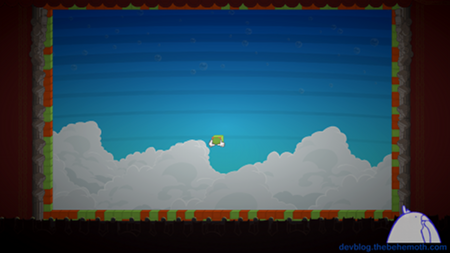 It's super easy to use!  Easier than putting on your own two shoes!
The  "A" button to place a block.
The "B" Button will erase a block.
Right Trigger allows you to select anything you'd like to place.
Left Trigger allows you to change any properties whenever you want!  (play mode, time, colors, etc.)
I mean how much more simple can something that makes complex stuff get?  Right?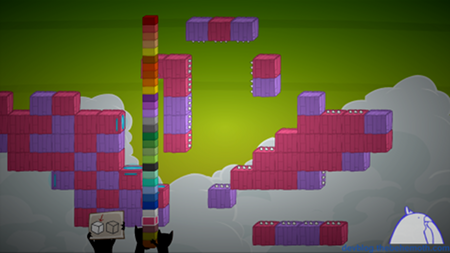 Create all kinds of twists and bends! You can create & edit levels with friends!
Allows a second controller to join and edit!
No waiting for each other during editing – just go go go!
You and your friend can make stuff just hanging out on the couch!  That's right!
Test it while you build it!  See if you've killed it!
You can play the level that you're building at any time — and pop back into editing just as fast!
You can instantly turn that Strawberry level into an Arena level and back again!
Try Arena modes against AI characters instantly to test it out!
Make sure it's all buttoned up and beautiful before showing the world!
Upload and share!  Download and rate!  What will you do with the each playlist's fate?
Once you've completed your masterpiece you can upload it to the Level Lobby!  This is where ALL uploaded playlists can be downloaded, played, and rated by others!
Browse the best of the best, or search for awesome underdogs!
You could become a master playwright!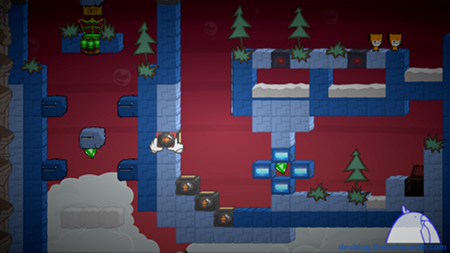 Make it simple!  Make it complex!  A click of a button to amaze and perplex!
You'll amaze yourself and your friends when you see how quickly a simple puzzle can become a complex puzzle!
Whoa! A safe area can become the most prickly of parts in moments!
It's crazy how something that sort of sucks can be something that is totally awesome with the drop of a block!
All of this can be done through the Level Lobby! We're sure that this will make a great hobby!
The Level Editor was always a necessary part of the never ending story.  You see? Wait, am I allowed to type that?  Yeah I'm just referencing something.   Okay good yeah that seems fine.   I mean I really liked that movie, but not the sequel.  That's one of those movies where the sequel doesn't really count.  They had a weird bird guy, remember?  He just seemed forced like Jar-Jar Binks did.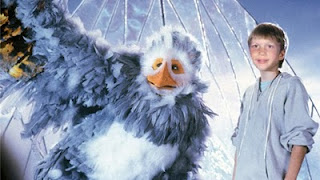 The Neverending Story!
Good first movie with successful revenge on bullies.
Really old empress girl that looks like a child, so they call her the childlike empress.
Snail with man-friend.
Man made out of rocks who thinks he knows his own strength.
Weird bird guy that makes everyone feel awkward.
I still love you!
-Dan