As you may have heard, EGX Rezzed will no longer be taking place at the end of March. Our bags were packed, itineraries double checked and reservations made… so now we're coming to your house instead!
We will be bringing you with us as we embark on the Behemoth's "traveling" roadshow wherein we travel the globe without leaving our offices. But wait, how will you come with us you ask? As vampire lore states, we can only come into your home with your permission. <vampircal wiki link here> But don't worry! That won't be a problem as watching us on Twitch will cover all those bases. It's just like inviting us into your home or headspace, but minus the vampires. Makes sense, right?
Vlad and I are currently planning a special one of a kind Alien Hominid Invasion stream especially for you next week! Anyone anywhere in the world will be able to get a taste of our new game. It will be delicious!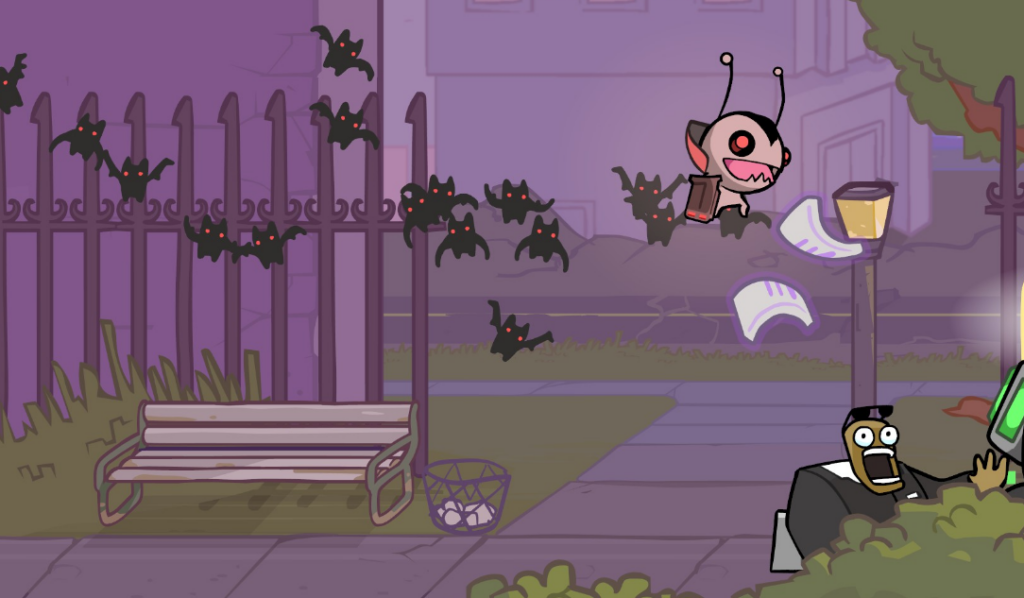 Keep an eye out, as we'll be sharing more details on when exactly that stream will be as soon as we can!
Actually, you don't really need to keep an eye out, because Vlad will always be able to find you. 🦇