You've been asking for AGES…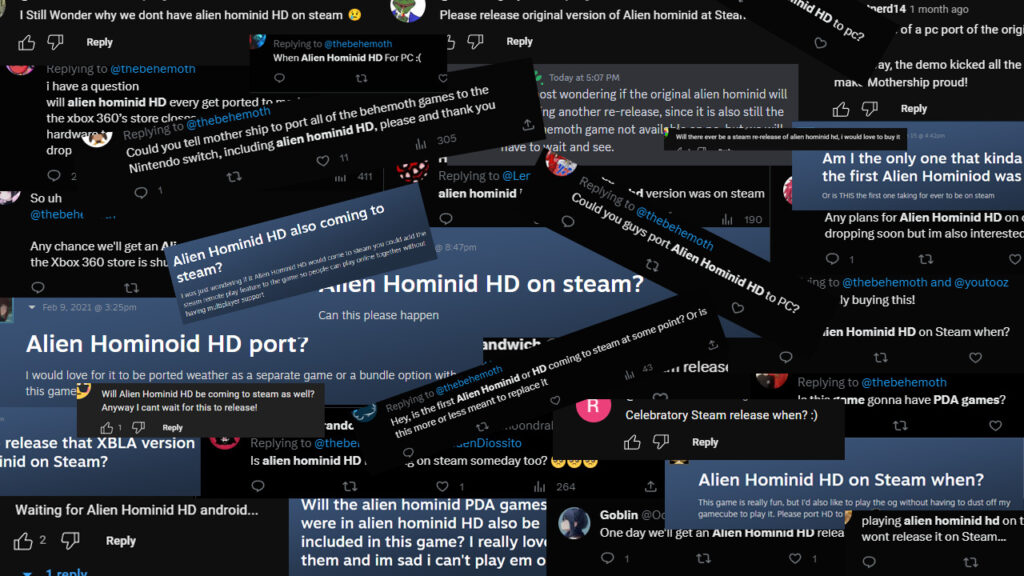 And we knew that access to Alien Hominid HD was not ideal. With only one avenue to currently purchase the game (outside of overpriced resellers tsk tsk), many fans were left in the dark when wanting to revisit the classic run 'n' gun sidescroller. You can blame the agents for that.
What you didn't have was the secret Intel. The Redacted, Confidential, Behemoth Secret Intel. Yes, this secret was a big one – the secret of us preparing Alien Hominid HD for modern platforms all this time. And at the beginning of us developing this secret, we created another secret – the game that is now Alien Hominid Invasion – in addition to the original secret that we vowed to keep secret.
So there you have it, the lore of all Alien Hominid secrets in one grand reveal… or is that really all of them?
Alien Hominid HD, meet modern platforms. Modern platforms, meet Alien Hominid HD! Wow, wasn't that the introduction of a lifetime? To be a bit more specific here, Alien Hominid HD is coming to Xbox One, Xbox Series X|S, Steam, and Nintendo Switch this year, along with Alien Hominid Invasion. Hooray!
Watch the announcement trailer here.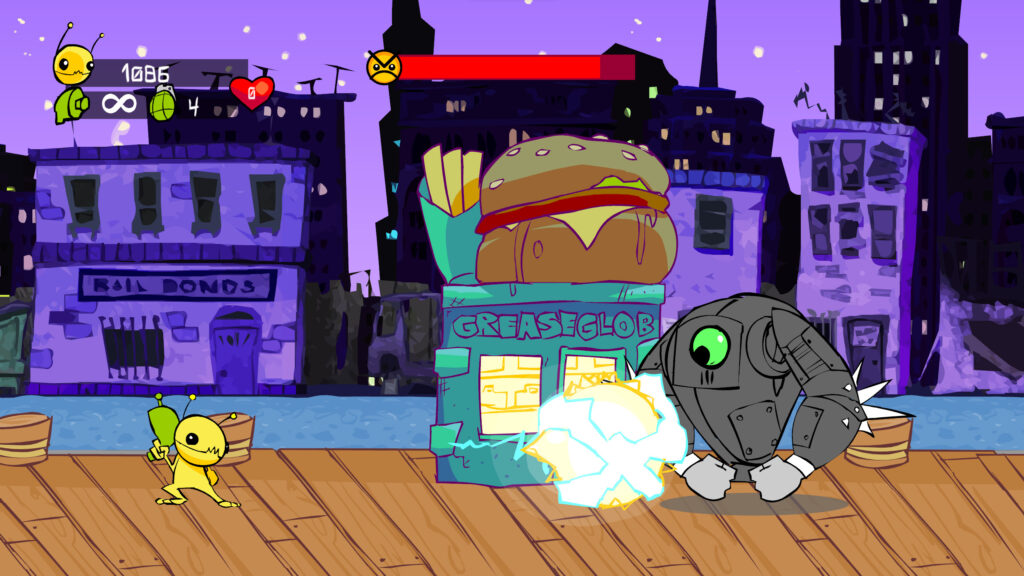 Adding to the excitement, the newly-ported and polished Alien Hominid HD will be available to purchase in a bundle with Invasion, saving you some hard-earned lunch money in the process. When can you get your hands on the individual games, or the bundle, you may ask? Well, we haven't announced a release date yet, so prepare yourself for another announcement coming soon…™️
Get yourself a treat from the Steakery Cakery to celebrate the news, let out a BAPI BAPI BAAA (or two?), wishlist Alien Hominid HD on Steam, and wait just a bit longer for not one, but TWO alien games coming to a thing near you! And thanks for the patience and trust while we've worked on porting this game and simultaneously developing a brand new game – we appreciate it with all of our grimey little alien hearts.