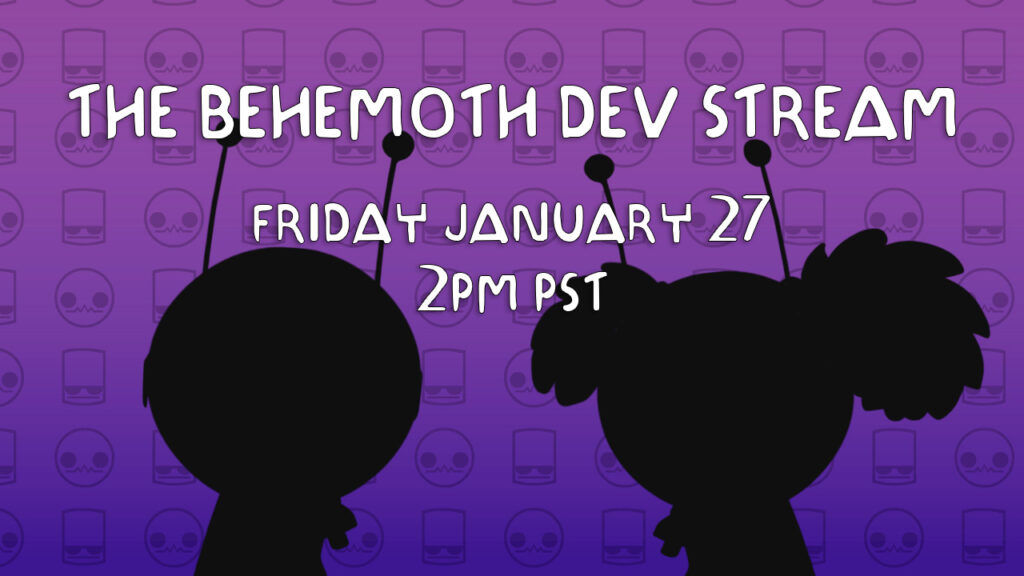 Dear chicken blog readers, fellow aliens, humans, and everyone who isn't an agent,
This chicken has some exciting news to share with you all: we'll be going live this Friday with our first dev stream of the year! Join us as we introduce our community managers on stream, discuss everything that's been added to Alien Hominid Invasion since August, and of course, invade Earth.
What has been added in that time, do you ask? Well, we've got flashy new charge shots for multiple weapons, new hazards and checkpoint levels, a redesign for the HUD, and more that will make your 2023 Earth invasion chaotically enjoyable.
After gaming for a bit, we'll be holding a short Q&A about AHI with THE ONE AND ONLY DAN PALADIN! Shoot us some questions on social media this week, and they may be answered on stream.
Last but not least, we'll be debuting two new Vtuber models for Amanda and Sarah (the community managers mentioned earlier heheh)! Who doesn't love watching cute alien Vtubers play a game where tons of aliens fall from the sky and invade your local neighborhood?
Join us this Friday, January 27, at 2pm PST/5pm EST/10pm GMT on our Twitch or YouTube channels to join in the chaos.
Sincerest Bawks,
Big Chicken