2019 was a fantastic year for indie games on the Nintendo Switch, and we're extremely glad to have been a part of it!
As the year comes to a close, we're going to be celebrating by joining in on Nintendo's "Best of Indies 2019" Sale!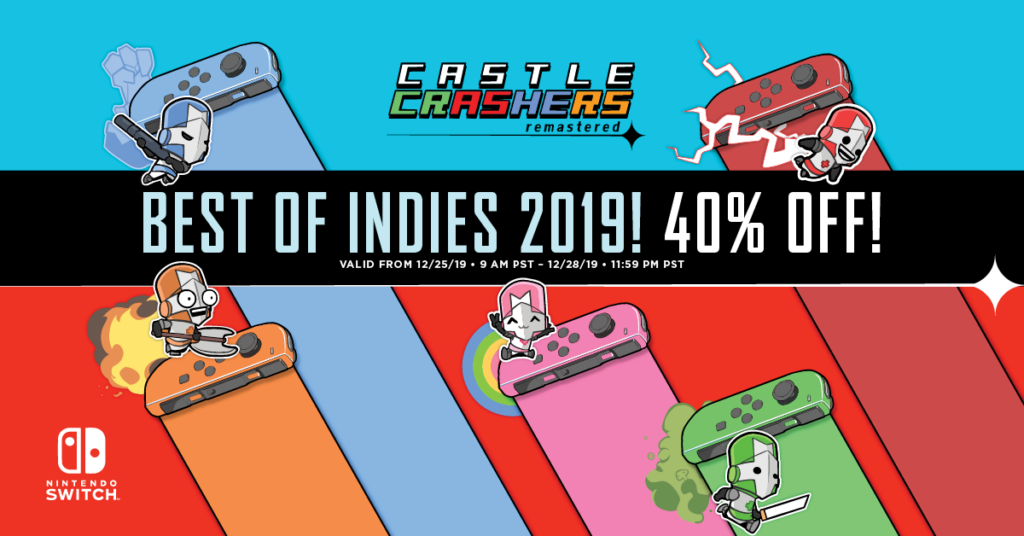 From December 25, 2019 9 AM PT through December 28, 2019 at 11:59 p.m. PT, Castle Crashers will be available for 40% off on the Nintendo eShop!
If you've found yourself the proud new owner of a Nintendo Switch this holiday season, now's the perfect time to pick up Castle Crashers.
It's time to put on your helmet and get going… we'll see you in the kingdom!