Hey you — we know you've been waiting endlessly for the Pink Knight Hat to come to our online store, and we have good news for you.
In fact, there's a whole bunch of new apparel for you to get into your hands and onto your body. Oh yes.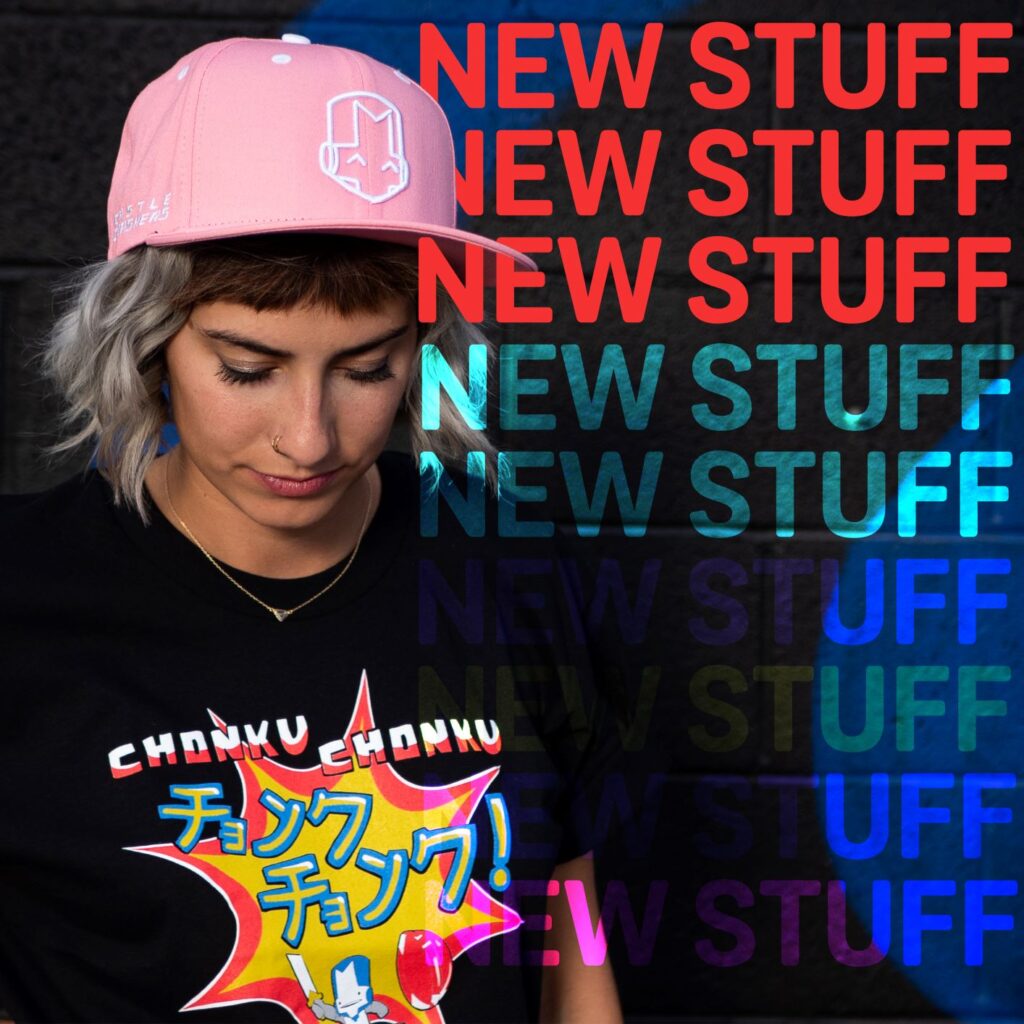 I know what you're thinking — "But Roxanne, it's almost the holidays! I want my cool new Behemoth stuff to arrive before then so I can give it to my friend/family/dog/self!"
Well my friend, I have even more good news for you. We'll be shipping merch orders right until we head out for our own holidays, so you have shipping options to get your goods in your hands by December 25th so long as the order is made before December 20th.* (But of course, the earlier the better.)

But wait, there's more! If you order at least $40 worth of merch, we'll also provide you with free neck-warmth. Just add a scarf to your cart, and it's all yours. This offer will only be available until December 20th, so don't wait!
Happy holidays!
---
*Please note that some of these options may require additional shipping fees and may be subject to other holiday post delays out of our control.