Today's the day, and you can finally play! Come on, you know exactly what we're talking about. Castle Crashers Remastered is now available on the Nintendo Switch and PlayStation 4 for $14.99 USD.*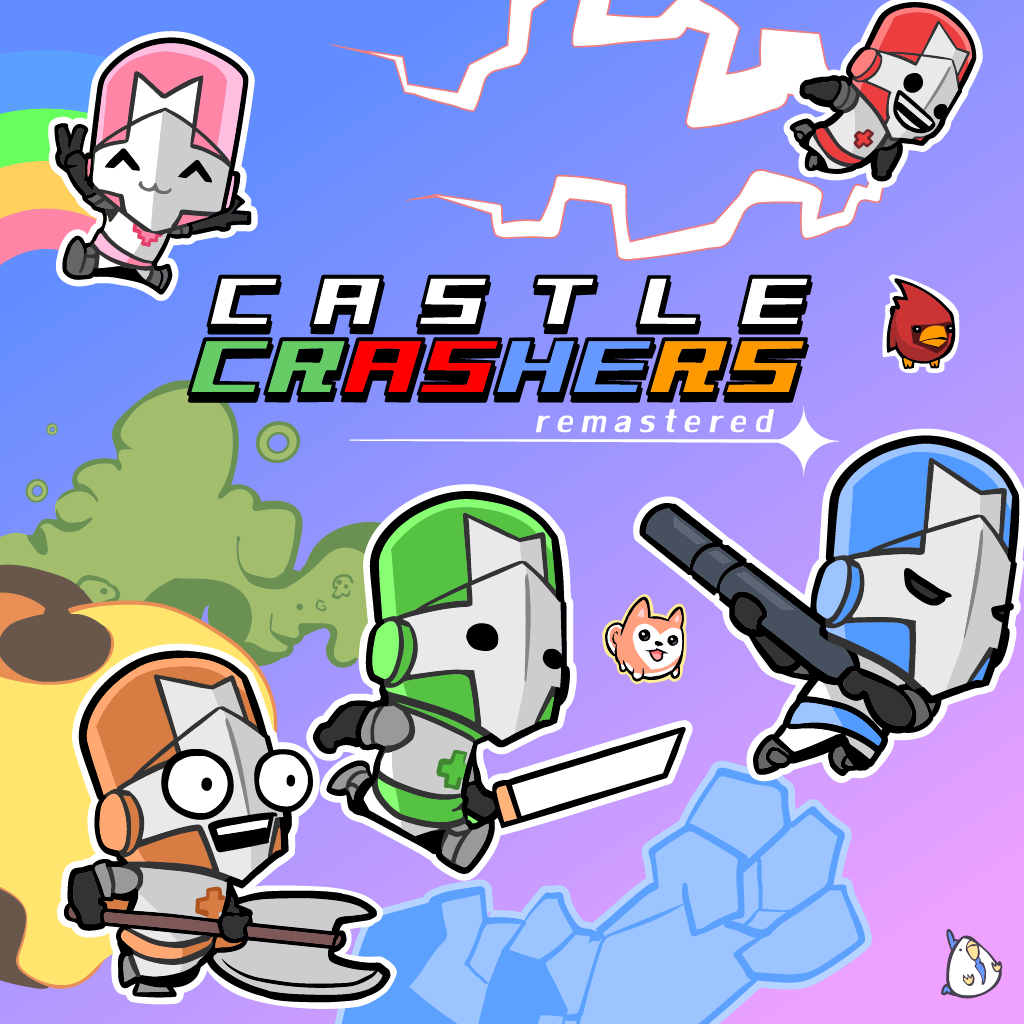 Load up the Nintendo eShop or PlayStation Store, search for our game, download, and you'll be all set to start playing! It's that easy.
We'll keep this short since we know you have enemies to bash and princesses to rescue, but what's a launch day without some warm fuzzies? In summary, it has been quite the journey for us… the original Castle Crashers launched way back in 2008. In the 11 years since its launch, the game has sold over 20 million copies and still receives praise that absolutely floors us to this day.
Now in 2019, we get to bring the game to two new platforms. First off, that means that it'll be sticking around in the gaming world for quite some time. Beyond that? We have all new audiences and players that will hopefully grow to love Castle Crashers just as much as many of you have. This is especially exciting with the Switch, since Castle Crashers has never been available on any Nintendo platform before this.
We hope you enjoy taking our tiny knights on new adventures — in fact, we wish we could see all of the fun that you have. Let us know what crazy moments you have on Twitter or Facebook, yeah?
Best of luck on your new adventure! Now get to crashing those castles.
---
*Castle Crashers Remastered on the PlayStation 4 will launch on September 19, 2019 for the Europe region. On the Switch, the game may be launching at 15:00 in the CEST, BST, WEST, AEST, and NZST regions. Sorry to start celebrating before you arrive, but we'll still be partying when you get here!