Is it "coop" or is it "co-op"? Those are basically our two favorite things here at The Behemoth, so how does a little bit of both sound?
In celebration of PAX West, we're having a behemoth Steam sale. Does that mean we're The Behemoth, or that the sale is a behemoth? Both! Seeing a trend here?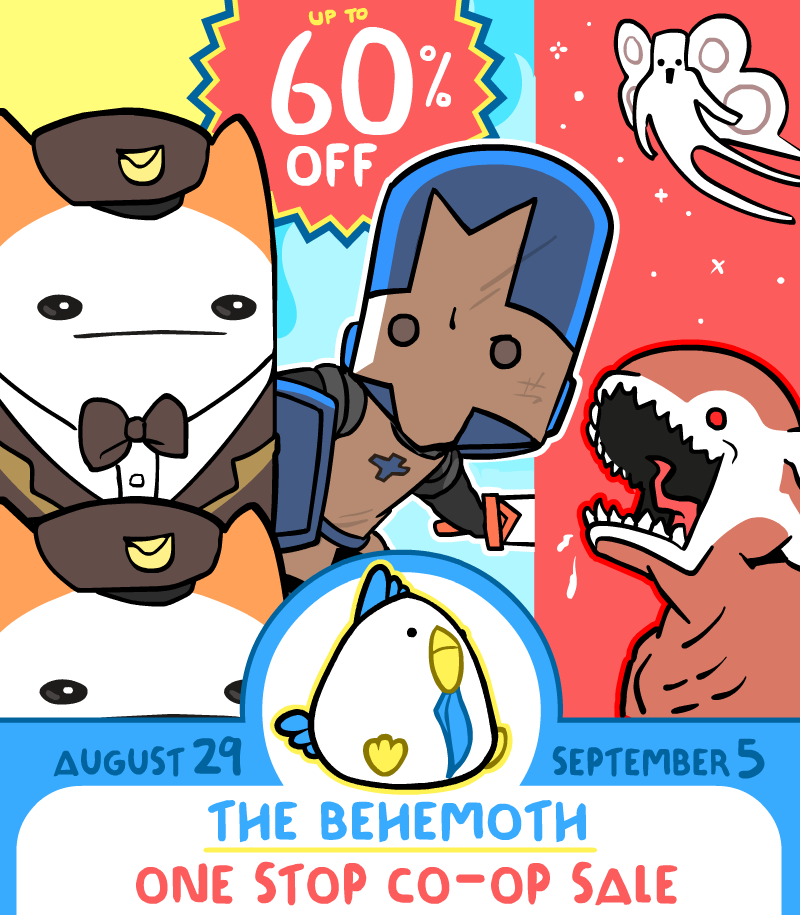 Anyway, from August 29th through September 5th, we're hosting the first-ever Chicken Coop Steam Sale, which means that ALL Behemoth games available on Steam will be on sale! Mind if we provide a sampling?
You can't beat the coop co-op classics: get yourself or a friend a copy of Castle Crashers or BattleBlock Theater (or both) for 60% off! Work together, or sabotage each other; we won't tell you how to treat your friends.
Or, set off on The Behemoth's most recent adventure with Pit People, which will be on sale for 40% off! We promise there will be space bears, blueberries, and tiny iced creams.
If you're missing a game in your Behemoth collection, be sure to head over to Steam to grab a copy before the sale comes to an end on September 5th. Enjoy!