You can come visit our Gift Shop at PAX West (Booth 1501) for the full list of items we'll have this year at the booth, but for now, here are some cool things coming to PAX West for the first time ever:
PAX West 2018 Exclusive Tee
($25 each, limited sizes while supplies last)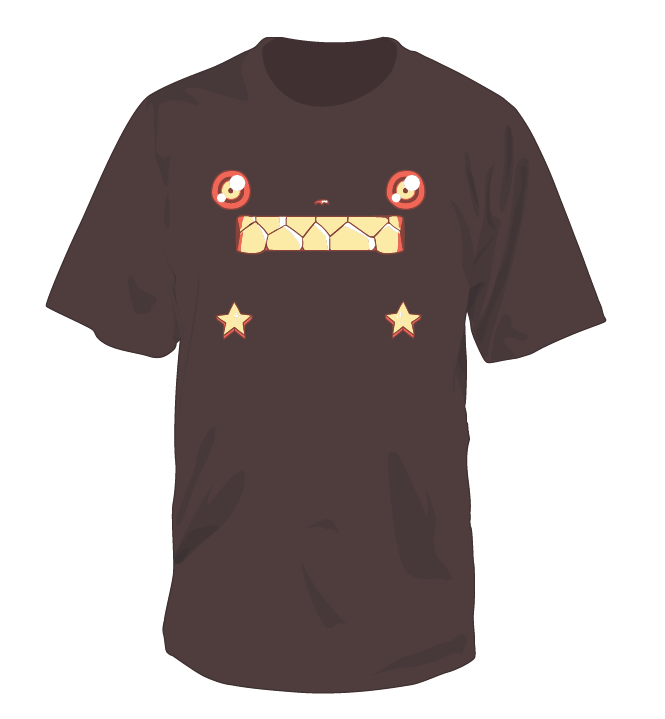 Give the very best bear hugs ever with this year's Pit People themed PAX West Exclusive Tee! This bear has a face from space that everyone can love!
Castle Crashers 10 Year Anniversary Tee 

($25 each, limited sizes while supplies last)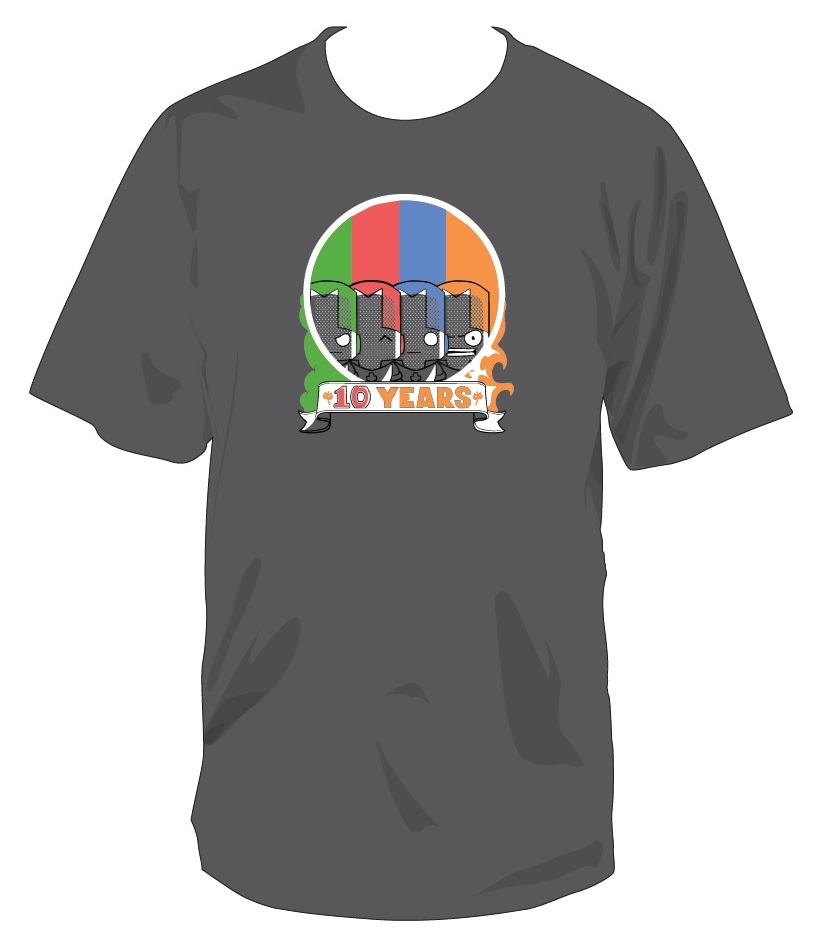 These brave Knights embarked on their quest ten whole years ago, and they've been collecting kisses and crashing castles ever since.
Wow… ten years… they sure look great together. Imagine if we'd made you wait that long to get a shirt with all four knights on it. Wait, really? This is the first time??
Uh, happy anniversary!
Behemoth 15 Year Anniversary Tee 

($25 each, limited sizes while supplies last)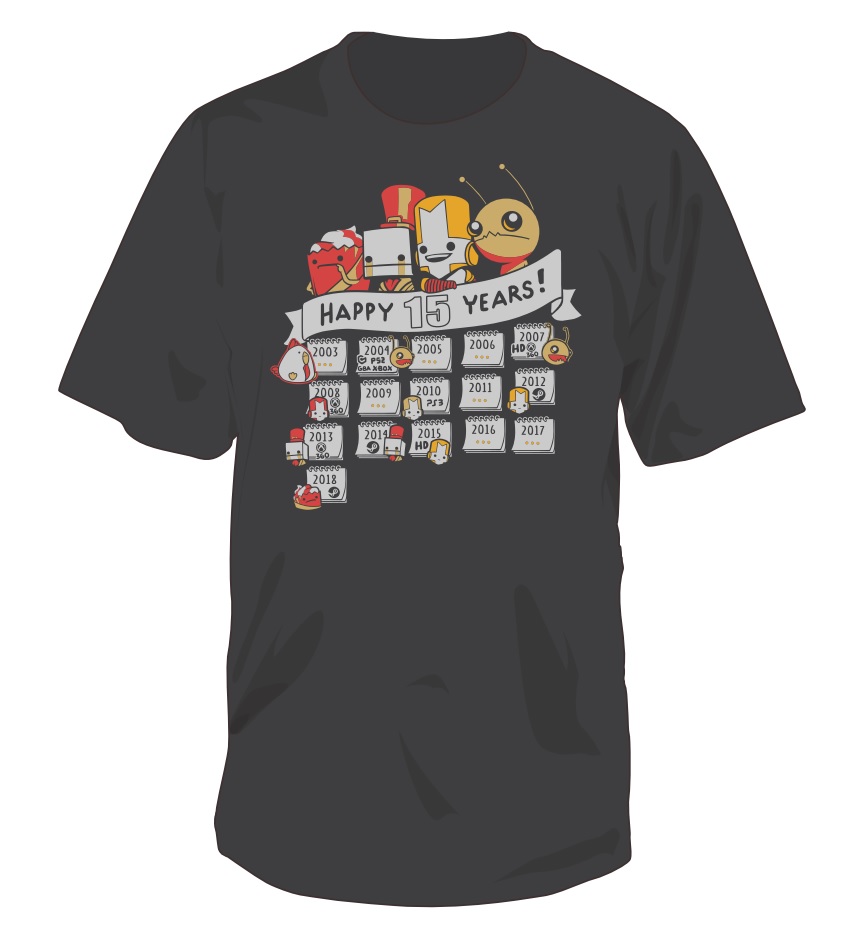 The last 15 years have been full of fun and great memories for The Behemoth, whether we've been playing our games or making them. We hope you've liked them, too.
Now you can cover your birthday suit with this calendar of birthdays showing how the whole gang got here.
Super Soviet Missile Mastar Tee 

($25 each, limited sizes while supplies last)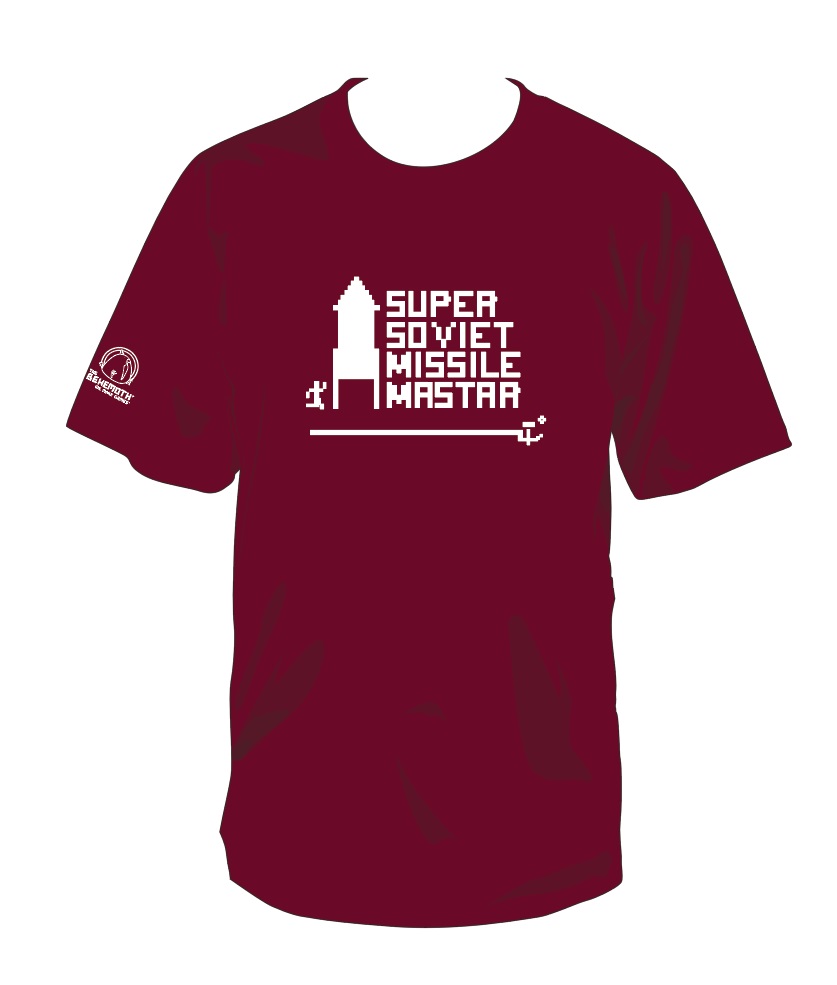 By the way, have I mentioned that the mastars of the soviet missile are back? No? Well, they are… and yes, they are still super.
How super? You'll have to wait until the show to see…
Gluten and Sofia Figurines 
($40 each individual figurine)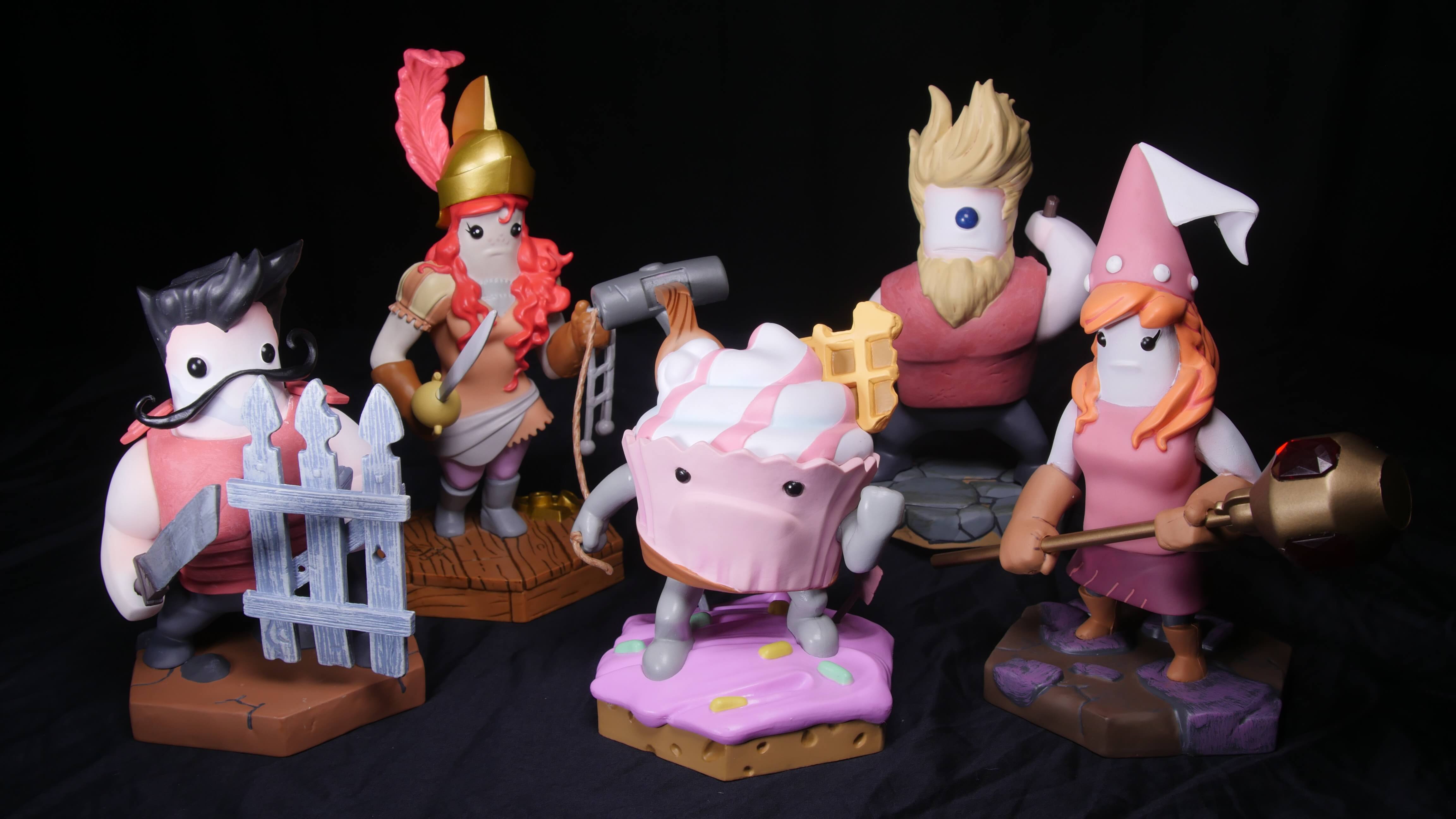 We are also bringing all of our recently expanded Pit People Figure Collection to PAX West for the first time!
Each stands 6-7 inches tall with unique, fully sculpted bases and fun details (I love the spare blueberry Horatio keeps in his back pocket).
Horatio, Pipistrella and Yosef are joined by Recruitador Sofia, Pit People's greatest explorer, and her first recruit Gluten, the healthiest cupcake you'll ever ea–meet!
HATS! The Papa Chicken Hat, The Team hat, and the Necromancer Hat!  

($20 each)
There are many things you can put on your head. Maybe too many.
But we still think you might enjoy these things.
Behemoth Feather Socks – AKA Feet of a Feather 

($15 a pair)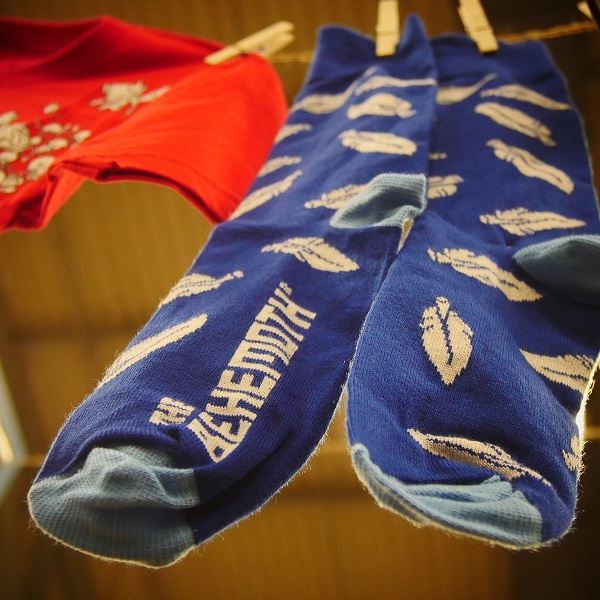 15 Year Anniversary Canvas Tote Bag

($15 each, while supplies last)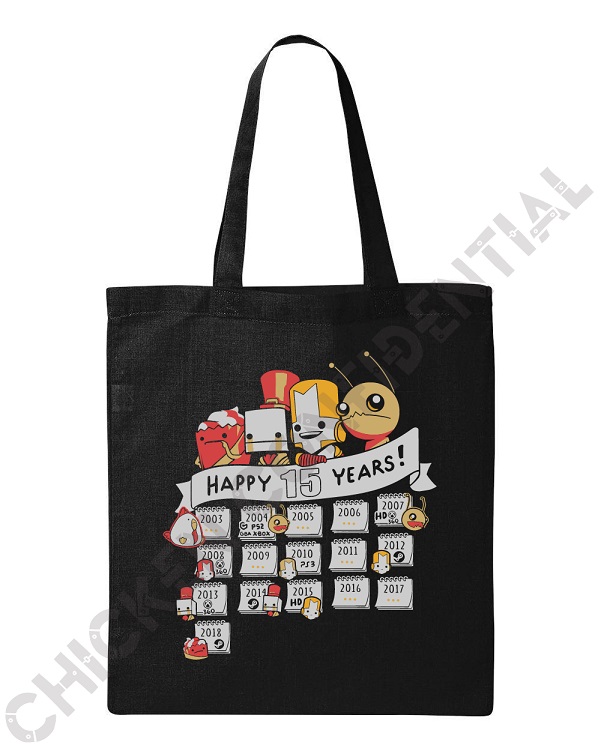 Aw, the whole family is here, too <3
This sturdy canvas tote tracks each game we've hatched, helping you get where you're going while remembering where we've been! 
Troll Baggu 

($10 / Free with PP Plush Bundle)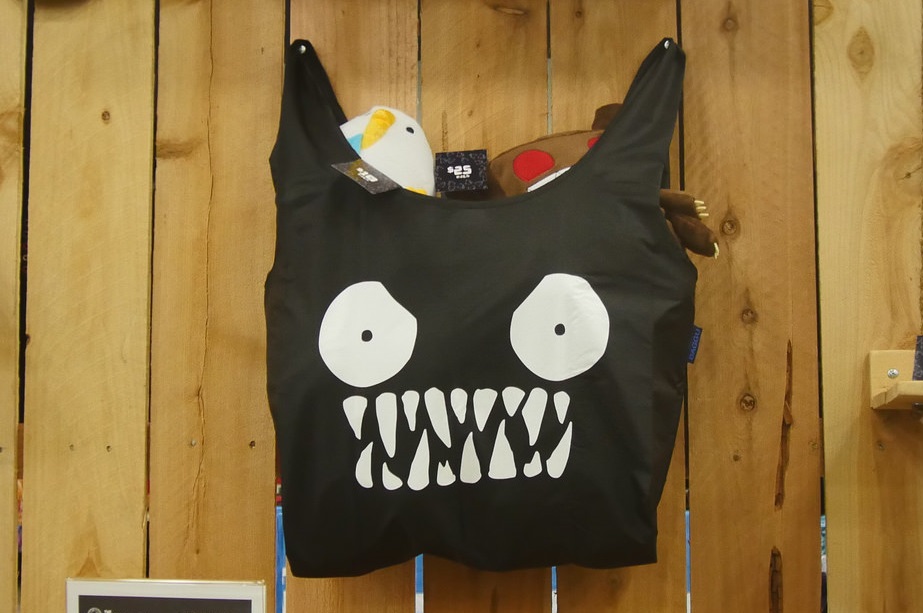 This Troll Baggu means business, and anyone coveting the nice things you put inside of it will definitely know that too.
Nobody messes with Troll Baggu.
Mousepads – Skeleton Battle and Strategy 

($10 each)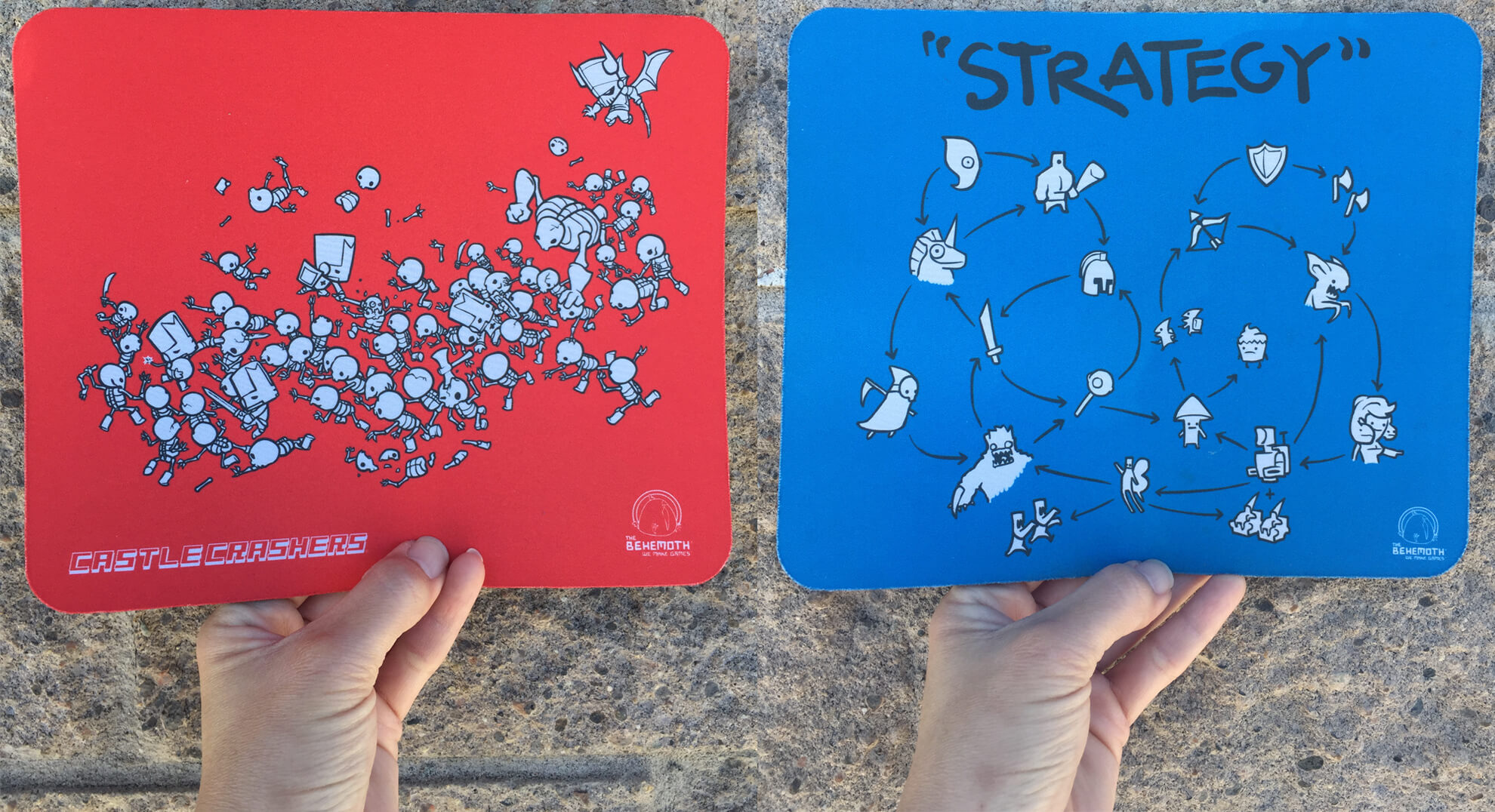 Make your work or play a bit more epic with either the bony chaos of a "Skeleton Battle", or the brutal logic of "Strategy"!
Castle Crashers Lanyards 

($5 each in our Chonku Chonku Machines)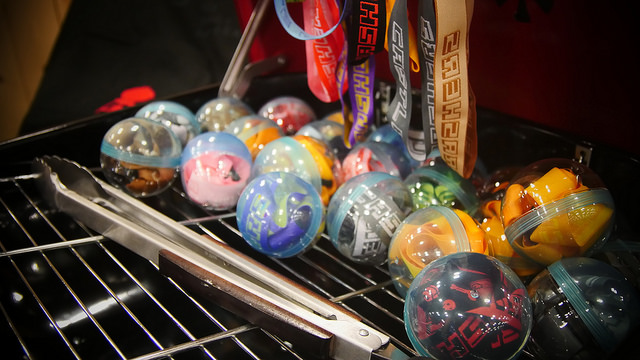 We've been bringing our soft and feathery lanyards to PAX for years now, but this year we've added an entire new range of knightly neck accessories (neck-ccesories?), just in time for Castle Crasher's 10 year anniversary!
Each one you collect comes in one of a wide variety of colors, such as red, orange, blue, green, pink and blacksmith.
What? Blacksmith is totally a color. It's actually my favorite color, so there.
Sticker Sheets
And finally, just in case there's some kind of merch you'd like from us that we haven't thought of yet, these new sticker sheets can make anything into an official* The Behemoth product!
Slap one onto your coffee mug and BAM: your very own The Behemoth brand coffee mug. Slap one onto your baby brother and BAM: that baby brother is now ALSO brought to you by The Behemoth. Pretty great, right?
*well… official-ish, anyway.
PS – Online Store Closed 8/24 – 9/7
Sorry folks, the online store will be closed for a spell while we're at PAX West. But feel free to swing by PAX and browse the store in person! We'll be back up and taking orders on Saturday, September 8th.