We won't have arcade cabinets this year at San Diego Comic Con, but it doesn't mean we can't still have fun and games! At Booth 329, we'll have a special display case filled with a secret number of plushies. It's going to be a test of how well you can count with your seeing balls!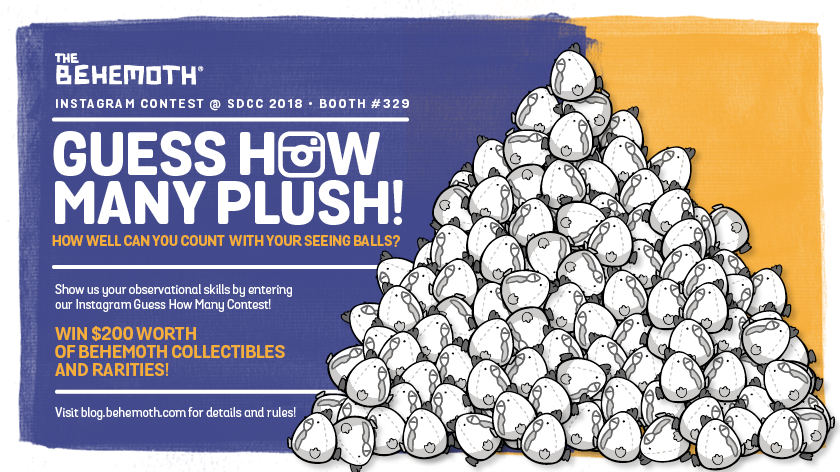 How to Enter on Instagram:

(Must be at SDCC to enter & pick up prize)
Follow @thebehemothgames on Instagram
Take a photo of the display case stuffed with an unlisted number of plush
Post on Instagram with #BehemothGuess and #SDCC2018 (make sure both hashtags are on there!)
Include your guess (Ex: 100,000 plushies #BehemothGuess #SDCC2018)
Additional Rules:
One entry per Instagram account per day. Posts must be up before 4:00PM PST to qualify for that day.
Entrant must have a valid SDCC 2018 badge and be present that day to enter.
First person who guesses correctly will win $200 worth of Behemoth Collectibles and Rarities. Winners must be able to pick up prize by 5PM the same day.
The items in the display case will change the next day.
We'll run the contest each day of San Diego Comic Con 2018 (excluding Preview Night).
Must be at least 18-years-old or have parental consent to enter & receive the prize pack if entrant guesses correctly and wins.