The full set of vinyl Pit People heroes is available now in our online store!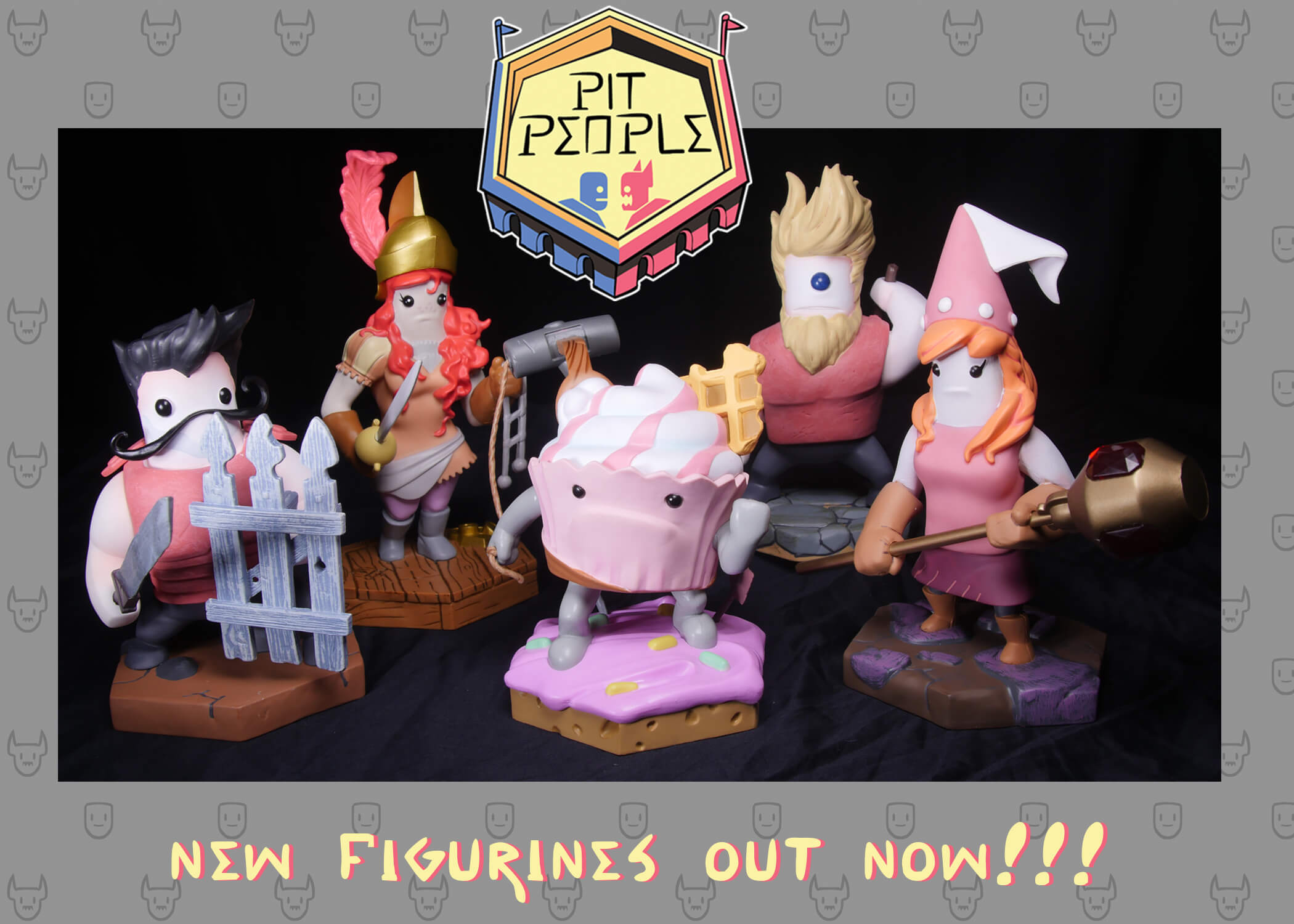 Last year, we had the debut set of figurines with Horatio, Pipistrella, and Yosef. This week, we've brought Gluten and Sofia to the interwebs!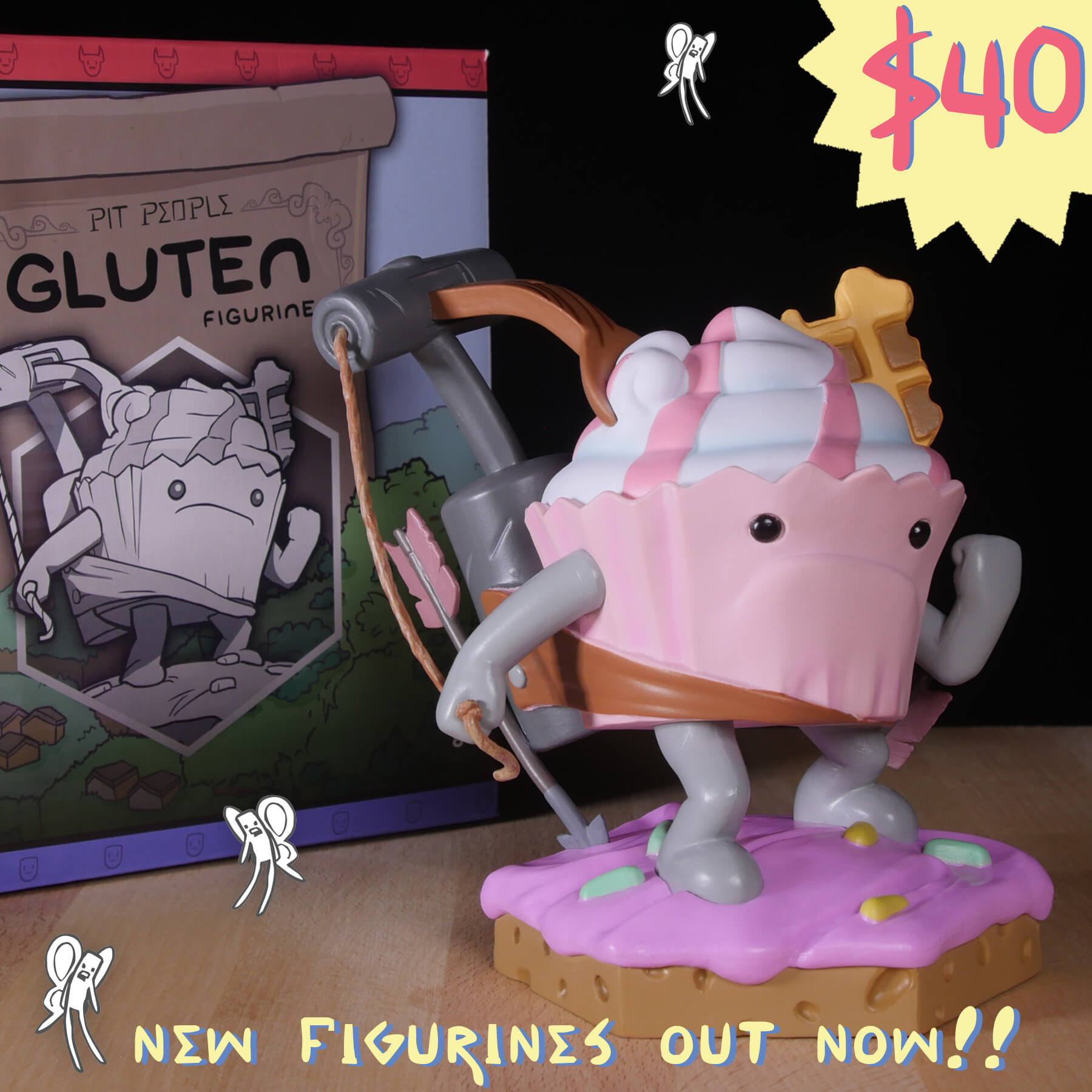 This vinyl Gluten stands around 6″ tall and is approximately 5 1/2″ wide. They've got their heroic pose down and they're ready to fling their frosting for some team heals!
Don't go into battle without your favorite cupcake!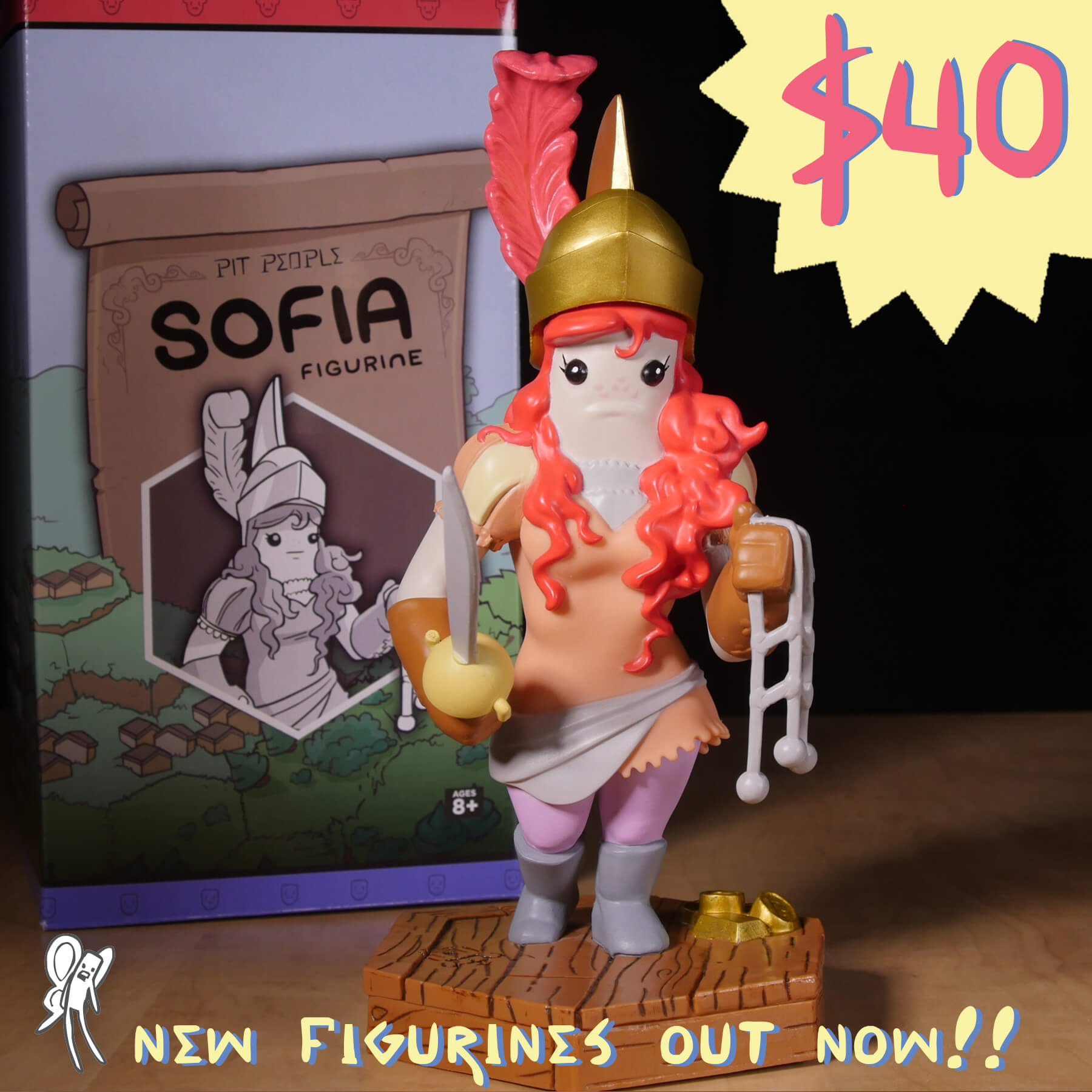 Sofia is ready for adventure in a new land or whatever land YOU are in. Take home this loyal recruitador today!
At 8 ¼ " tall and 3 ½ " wide, this vinyl Sofia will guard your home or office with her trusty sword and net in hand.