Today's hotfix carries several important changes.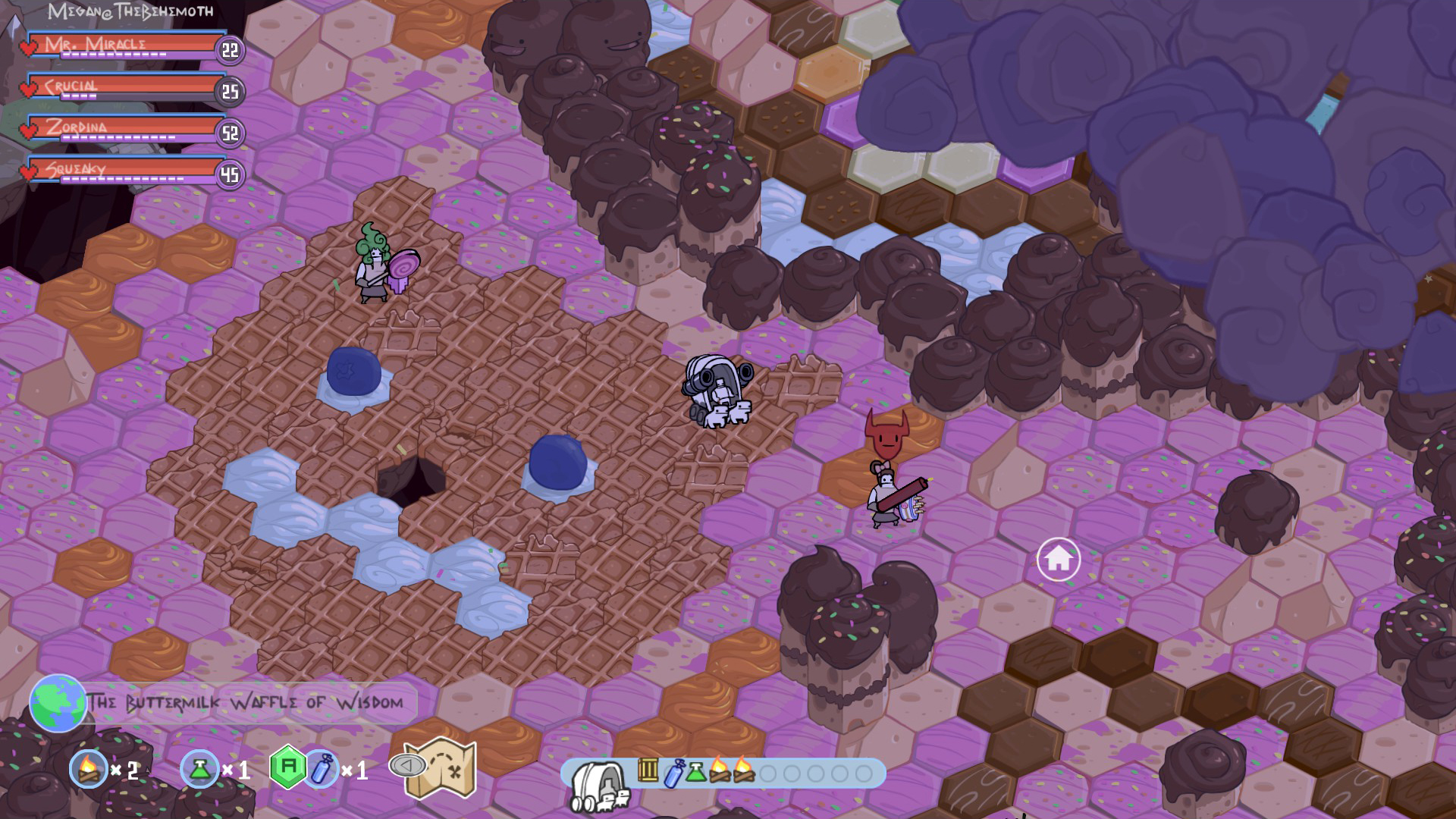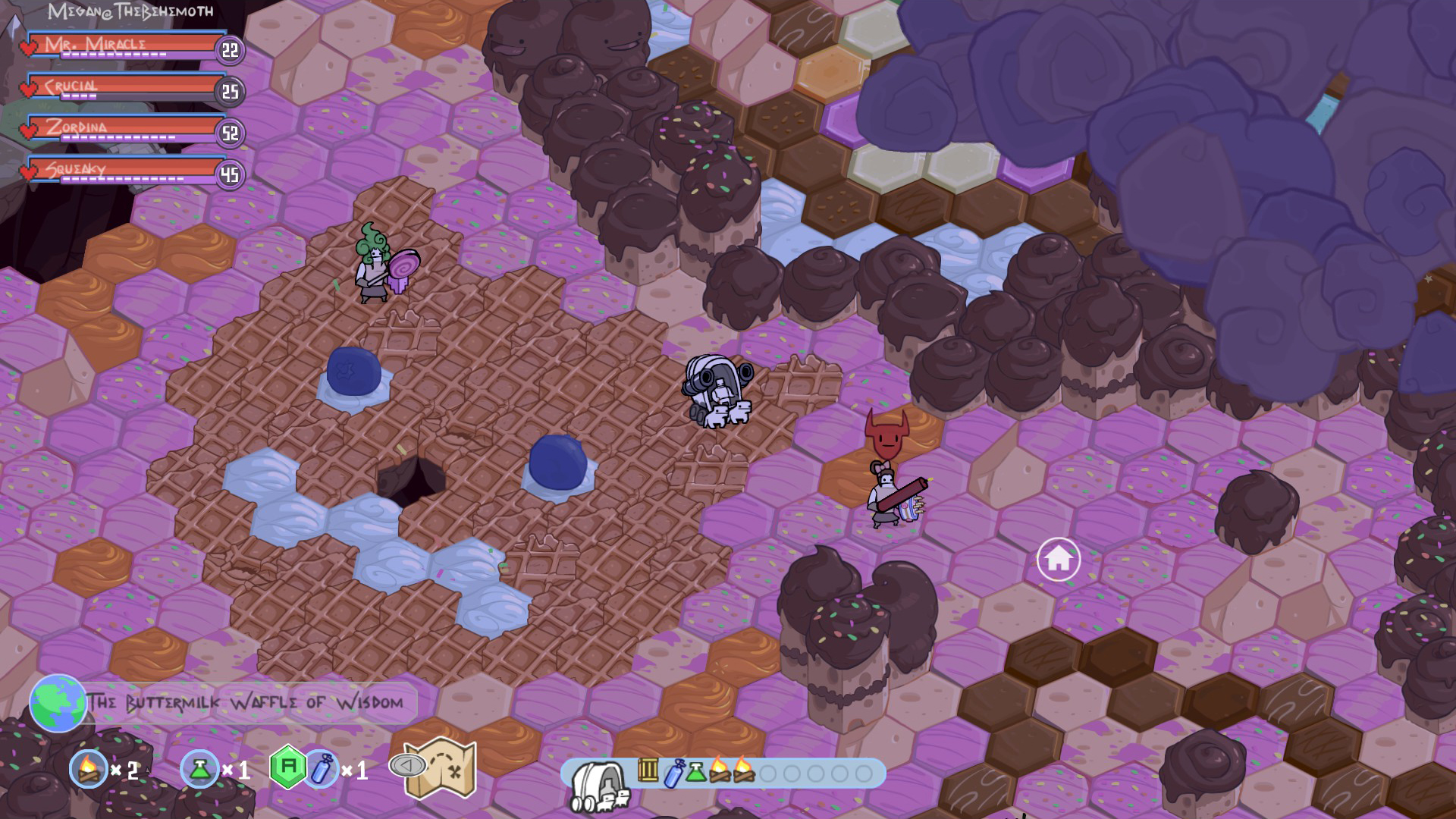 Apparently people are not fans of getting lost, so we installed a GPS on your wagon. You will now see the way home on the worldmap at all times. …Because wagons have GPS signals, everyone knows that.
For some new players, the costs of the initial expansions in their home felt too high, especially after spending all their gold on cages. Well, not anymore we hope!
We have more details about our hotfix below.

Changelist:


=============
Design / Visual
=============
Slowed the Octoclops spawn rate for Chog story quest (in solo)
Changed the team slot costs in the House (now costs 300 and 550 gold to unlock)
Home Icon in the world map has been added back in

=============
Balance Changes
=============
Small drop on flat damage of troll minis and snake minis
Small drop on flat status-chance-per-level that were granted

=============
Programming
=============
Added metrics tracking during battles where the player chooses to exit or restart
Fixed pillow throw animation
Added additional music track for streamer friendly setting
Double chance of getting colored, shaky, and wavy random names for gladiators.
Fixed crash when 2 local users started an online session on Xbox One.

In a couple of weeks we'll return to release some release info!!!!!