Rooster Teeth Expo Day 2 was a blast! The doors opened early and we got to add on a new event with our friends from Cow Chop.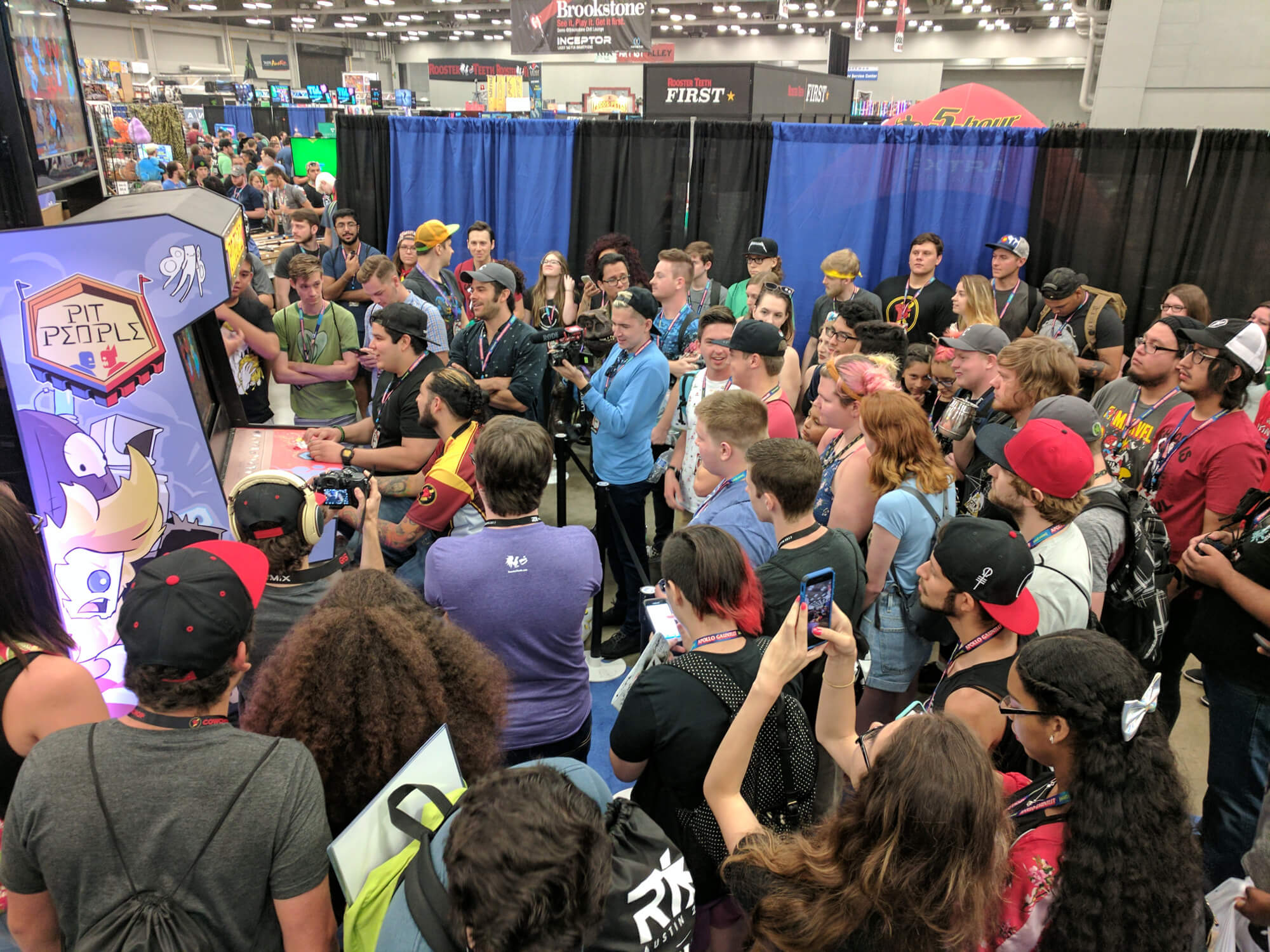 James, a.k.a. UberHaxorNova, fought against fans on our Pit People PVP arcade cabinets. In the end, he lost some rounds and he won some rounds but it was all in the name of fun!
After the Cow Chop crew headed out for their autograph signing, we went right into our own Pit People PVP Challenge.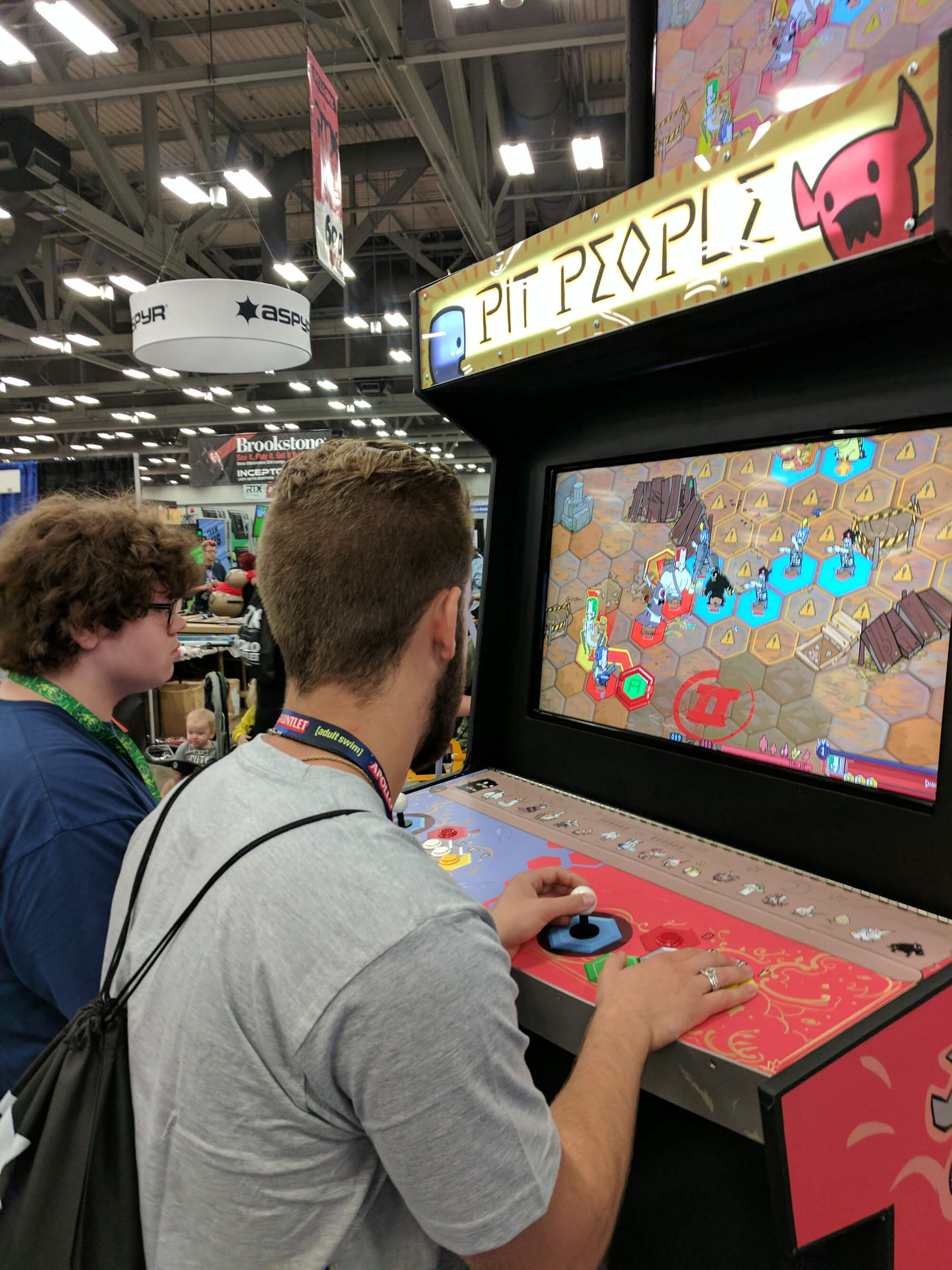 On Day 2, we had 24 challengers go up against each other! You can see the winners in our RTX 2017 Day 2 Flickr Album.
There will be one last chance on Day 3 to join the PVP Challenge to fight in the Pit. Get all the details HERE.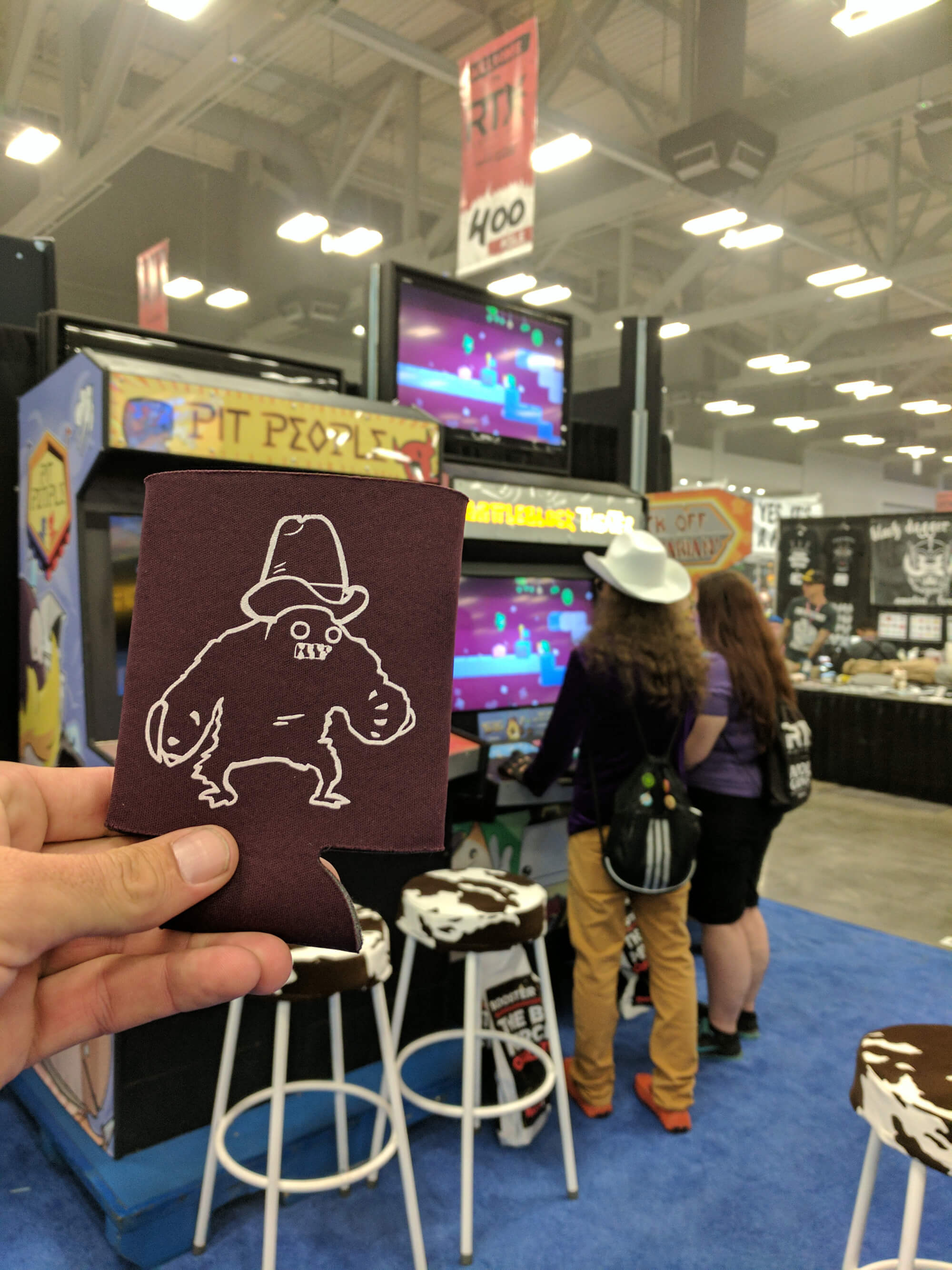 After all the chaos of the day, we can't believe it's already down to the last day of RTX! If you're coming to Day 3, make sure to stop by our booth to pick up a Pit People koozie. Just show off your Pit People knowledge to one of our staff (or play the Pit People demo) and they'll hook you up!