Day 1 of the Rooster Teeth Expo in Austin just wrapped up! When the doors to the expo hall opened at noon, we welcomed attendees at Booth 401 with new Pit People PVP arcade cabinets and a whole row of Chonku Chonku machines with newly blind-boxed merch.
Click to see all photos from Day 1 of RTX Austin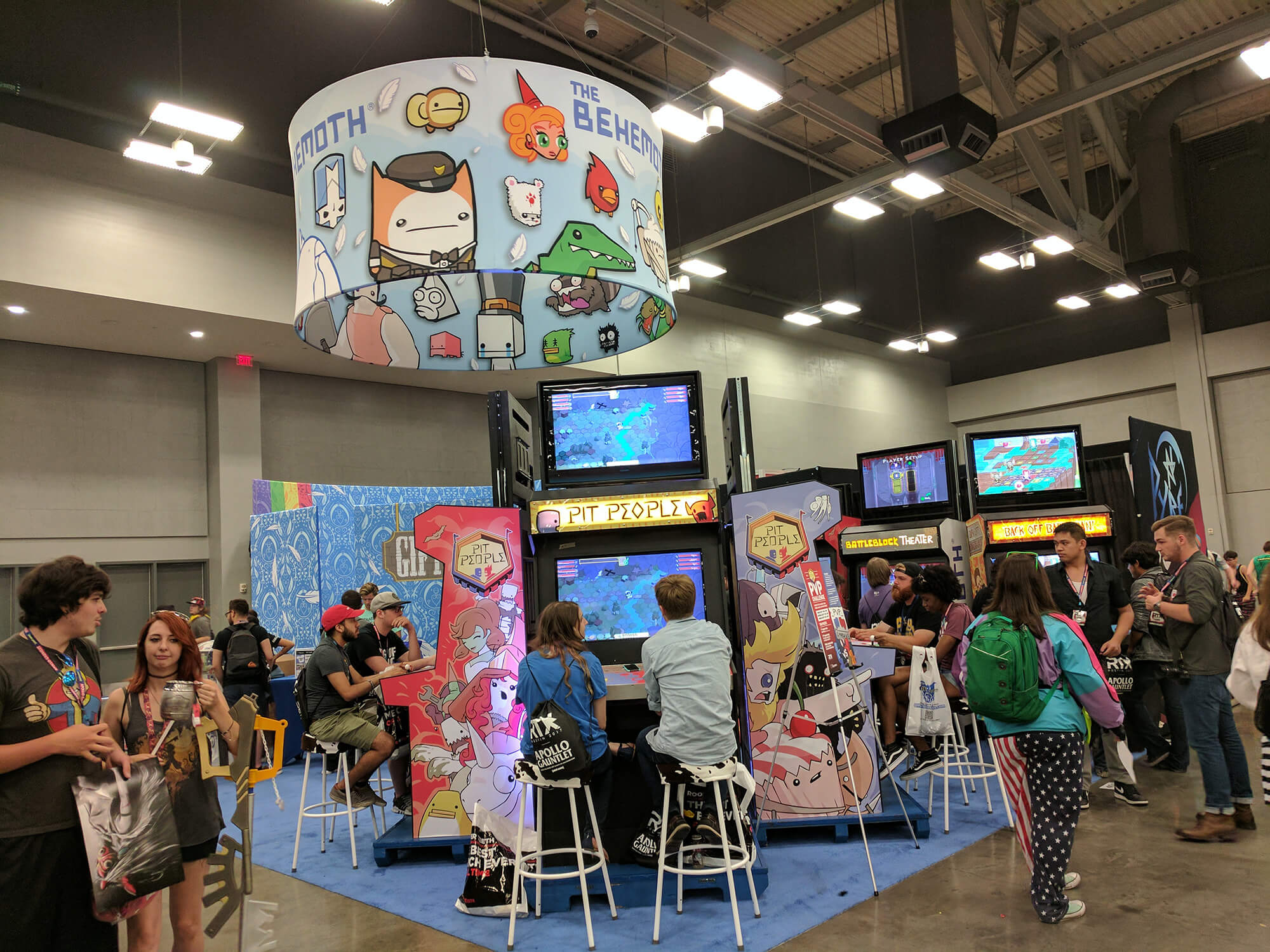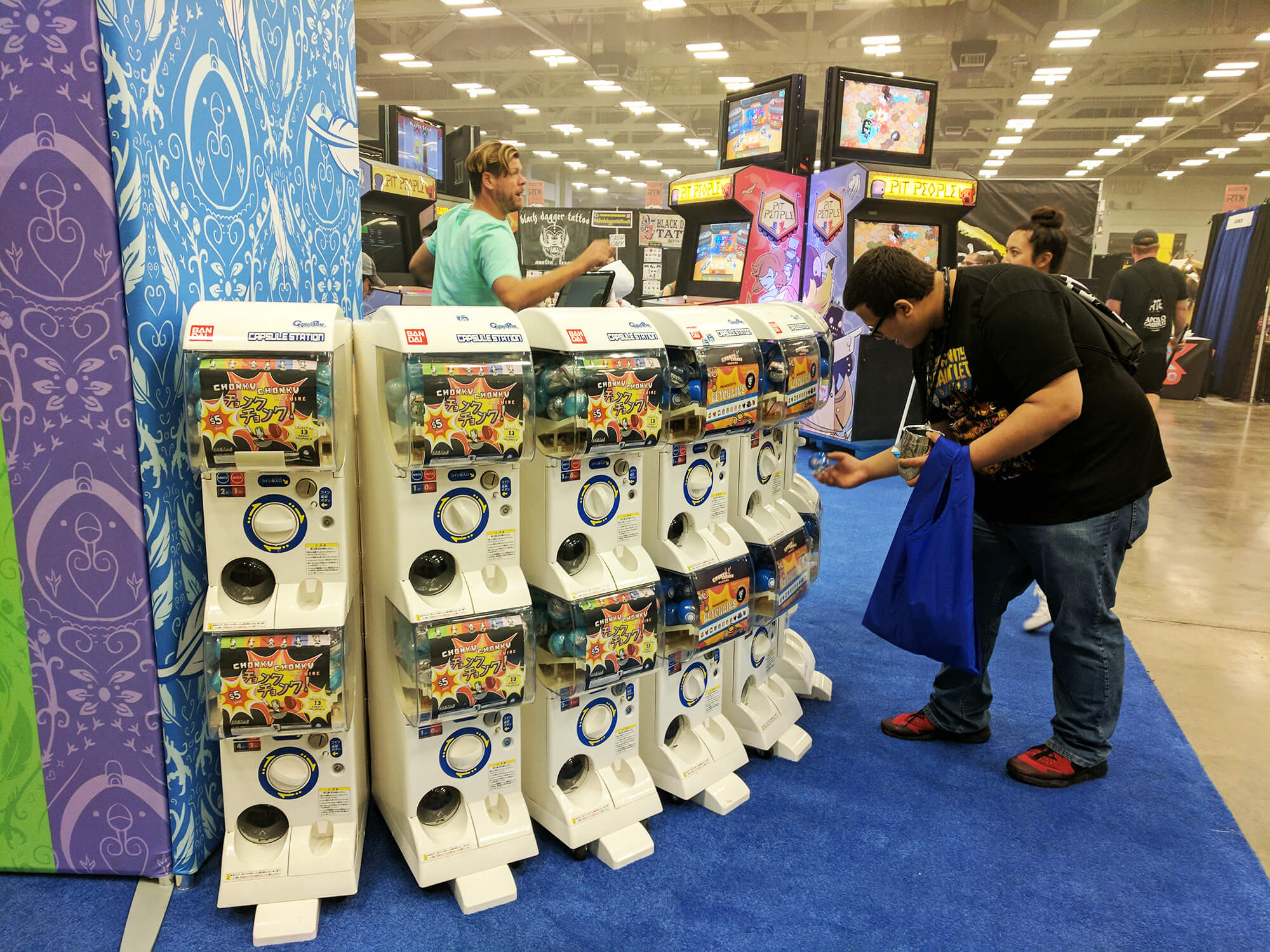 In our Chonku Chonku machines, we've got mini knight figurines, keychains, and even all new patches! Our Gift Shop also has a select variety of t-shirt designs and we've got the Pit People Plushies.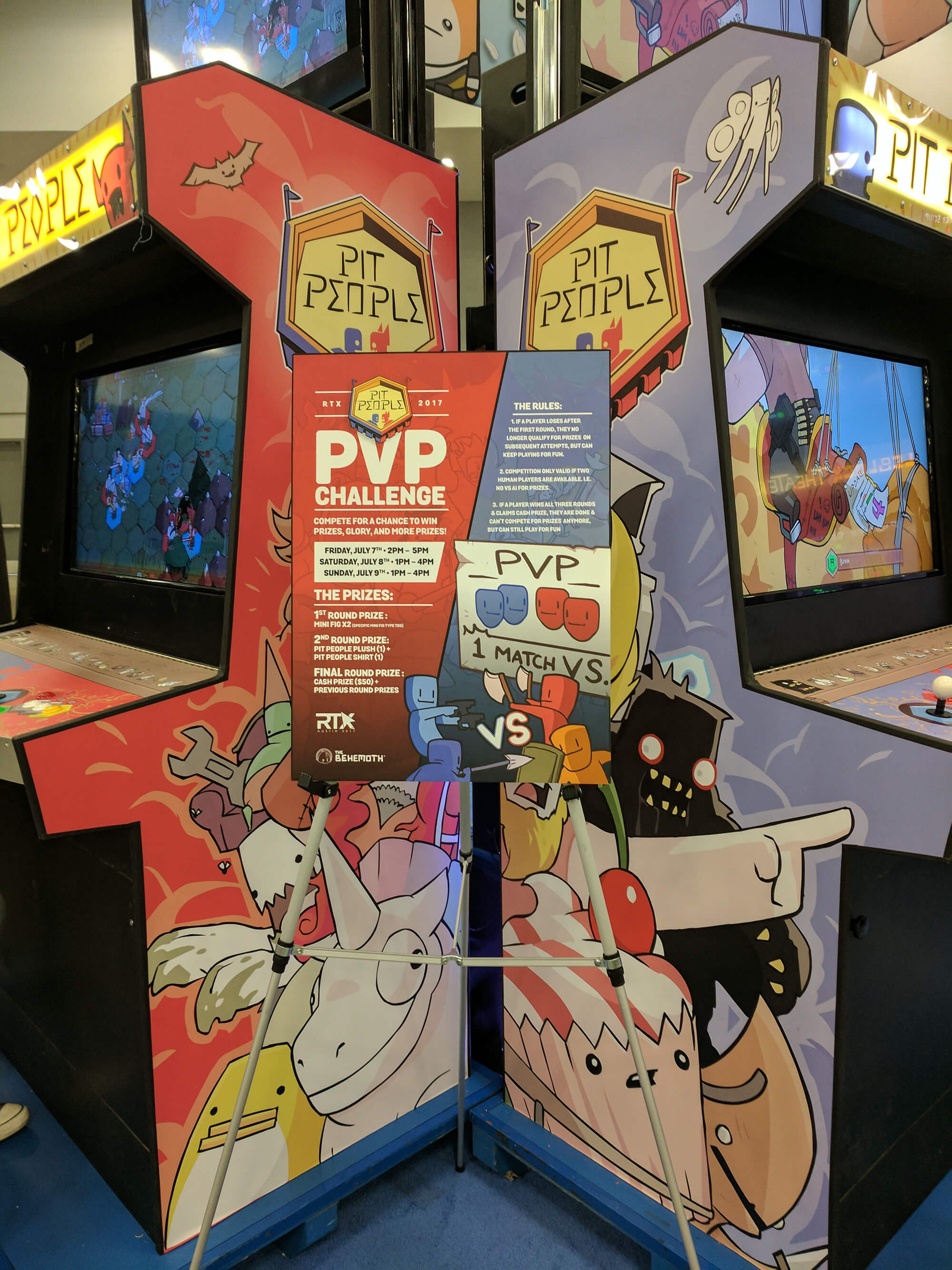 At 2PM, we started our first round of Pit People PVP Challenges. All of the 1v1 matches were held between 2PM-5PM at our booth for Day 1. Many players joined, but two fighters stood out the most: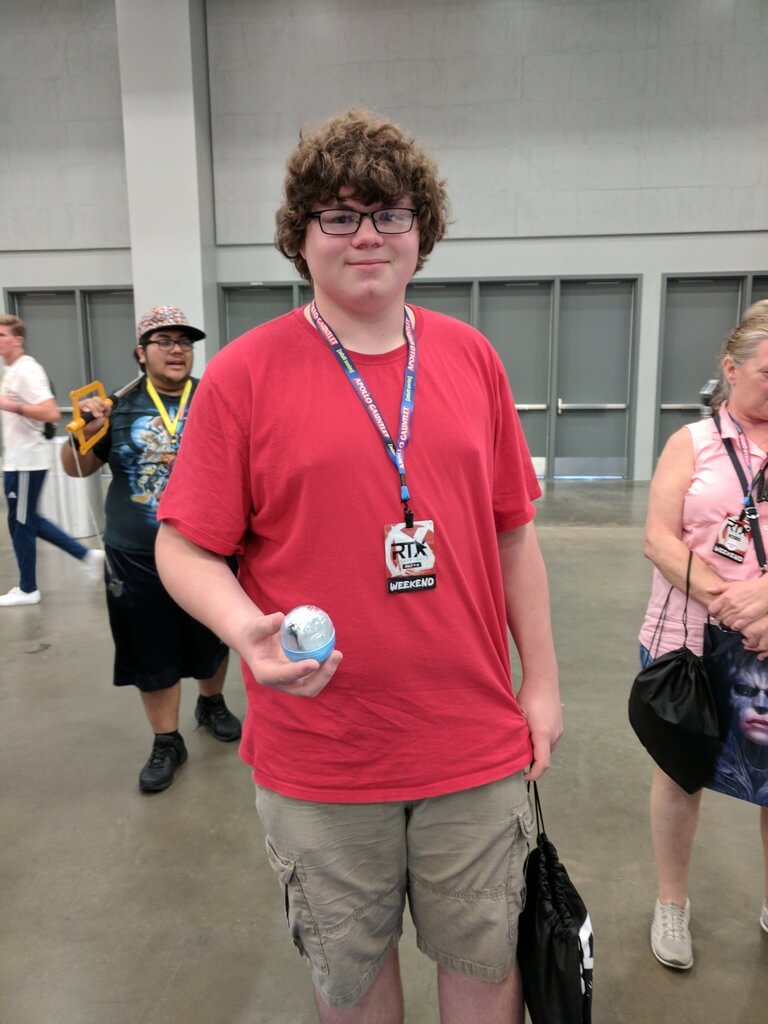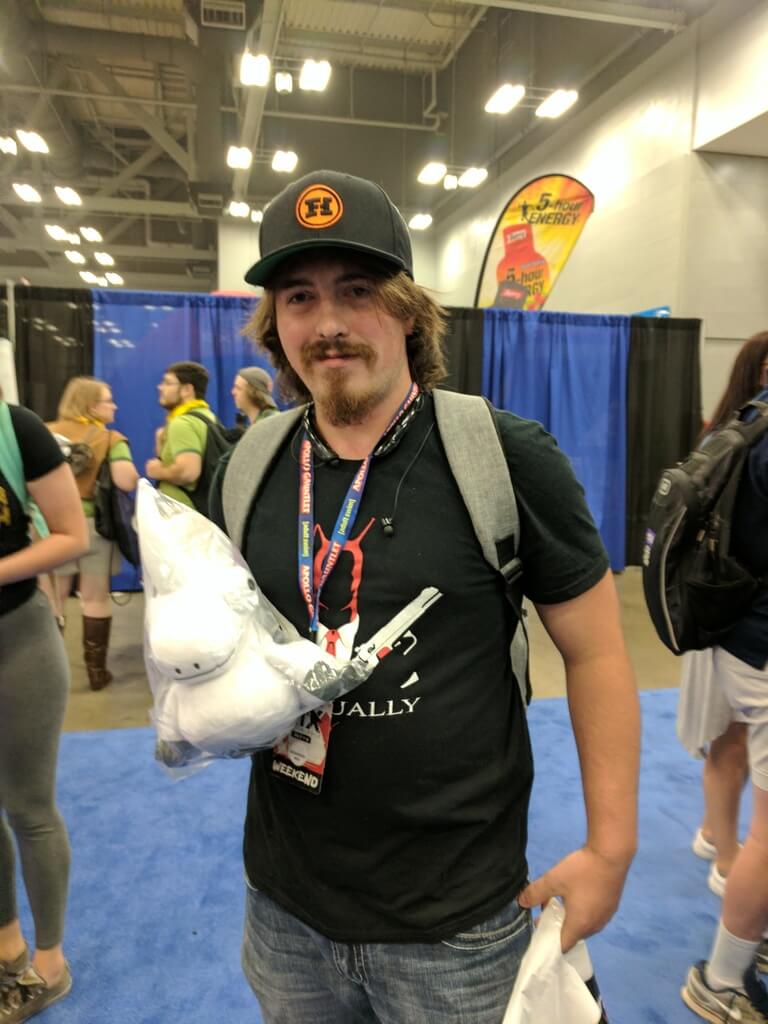 Congrats to these winners! If you're here at RTX Austin 2017, you'll have a chance to compete in the Pit People PVP Challenge on Day 2 and Day 3. Come to Booth 401 between 1-4PM and let our staff know you're there for the PP PVP Challenge! Good luck and see you in the Pit!