If you're headed to RTX this weekend, come by our booth (#401) to compete with your fellow Pit People players! We'll be doing our first ever Pit People PVP Challenge at RTX and anyone can join in for a chance to win rad prizes.
The Rules:
A competitor can play up to three 1v1 rounds for all or nothing!
If a player wins the 1st round, they can keep their Round 1 prize or go "double or nothing" by going into Round 2.
If they win the 2nd battle as well, they can keep Round 1 & 2 prizes OR go into a Final Round for a Cash Prize + prizes from previous rounds!
But if they lose in either Round 2 or 3, the player will walk away with 0 prizes.

TL;DR – Win a round, keep going for even more prizes. Lose a round, lose it all!
So how far will you push yourself in the Pit?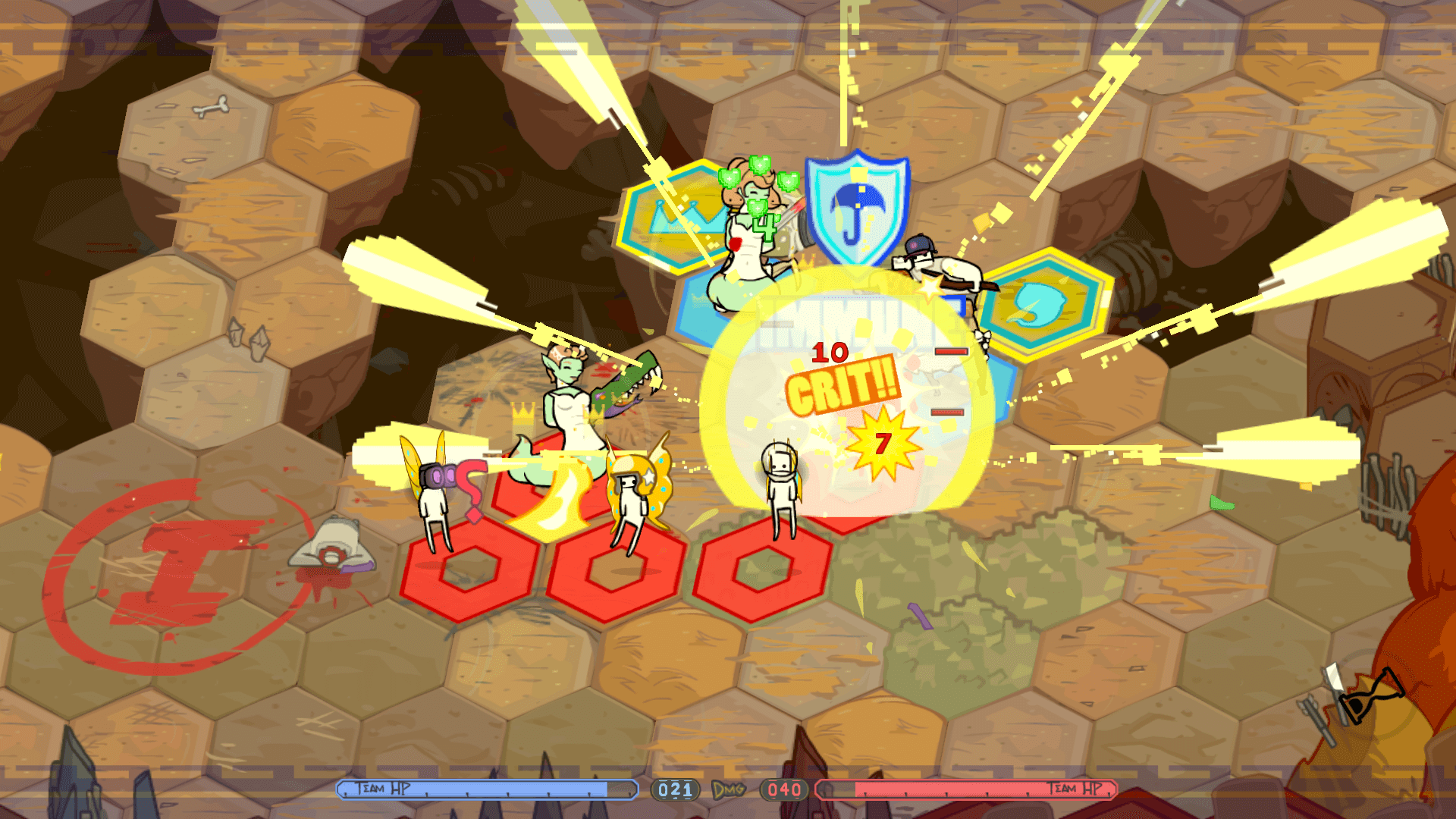 PP PVP Challenge Schedule:
Friday, July 7th – 2:00PM – 5:00PM
Saturday, July 8th – 1:00PM – 4:00PM
Sunday, July 9th – 1:00PM – 4:00PM
To enter, just let one of our Behemoth team members know that you're there to compete for that day and then you'll be able to fight in the Pit in a rigorous 1v1 battle!
The Prizes*
1st round prize – 2 Castle Crashers Mini Figurines
2nd round prize – Pit People Plush (1) + Pit People Shirt (1) + 1st round prize
Final round prize – CASH prize ($50) + previous round prizes

*provided given items are in stock (if we run out, we'll mail the prizes to the winners!)
Additional Rules
If a player loses after the first round, they no longer qualify for prizes on subsequent attempts that same day, but can keep playing for fun.
Competition is only valid if two human players are available. i.e. no vs ai for prizes.
If a player wins all three rounds and claims cash prize, they are done for that day and can't compete for prizes anymore (but they can still play for fun!)

Oh, and did we mention that these daily competitions will be held on our newly custom built arcade cabinets!?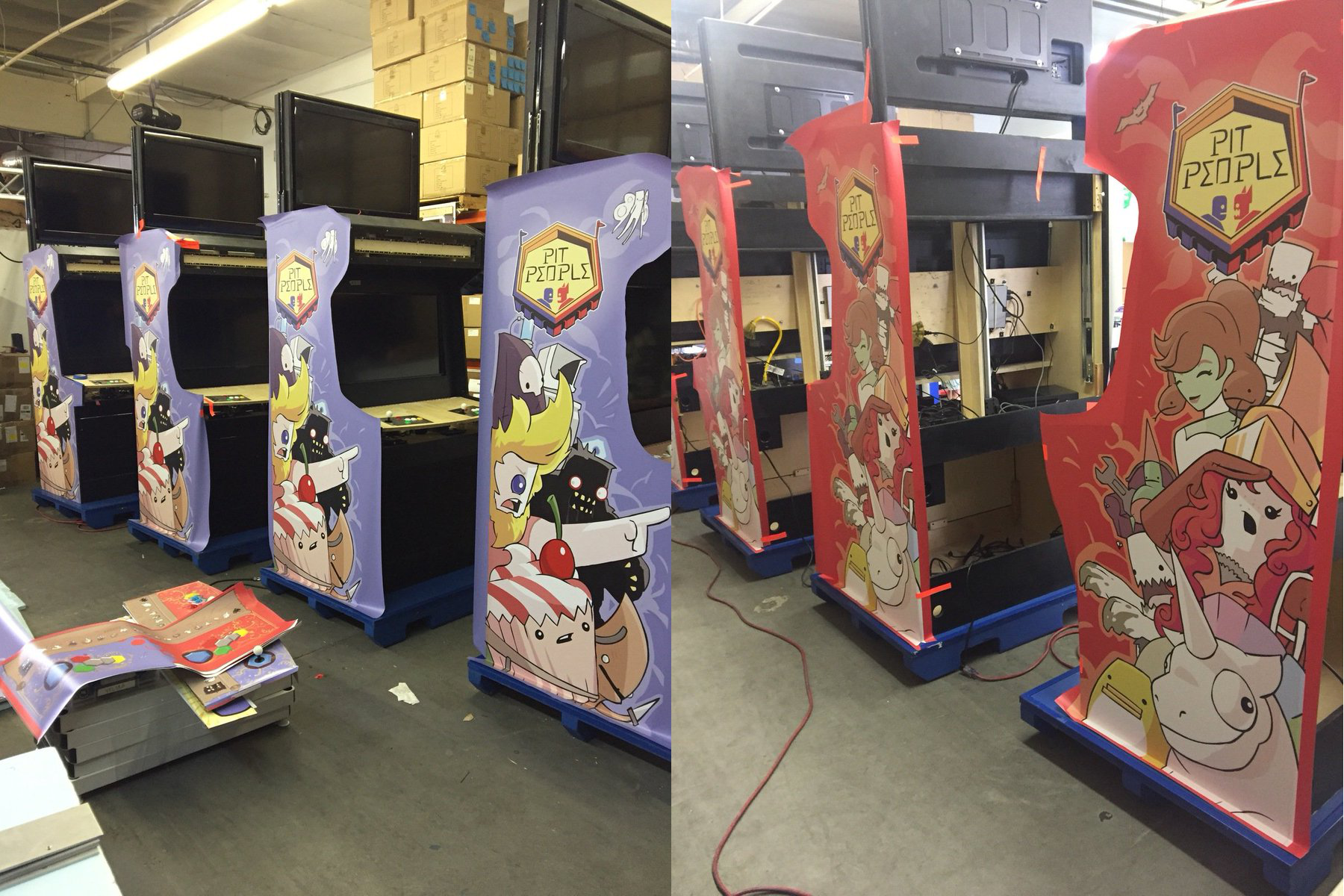 We'll see you at RTX Booth 401 starting this Friday, July 7th!