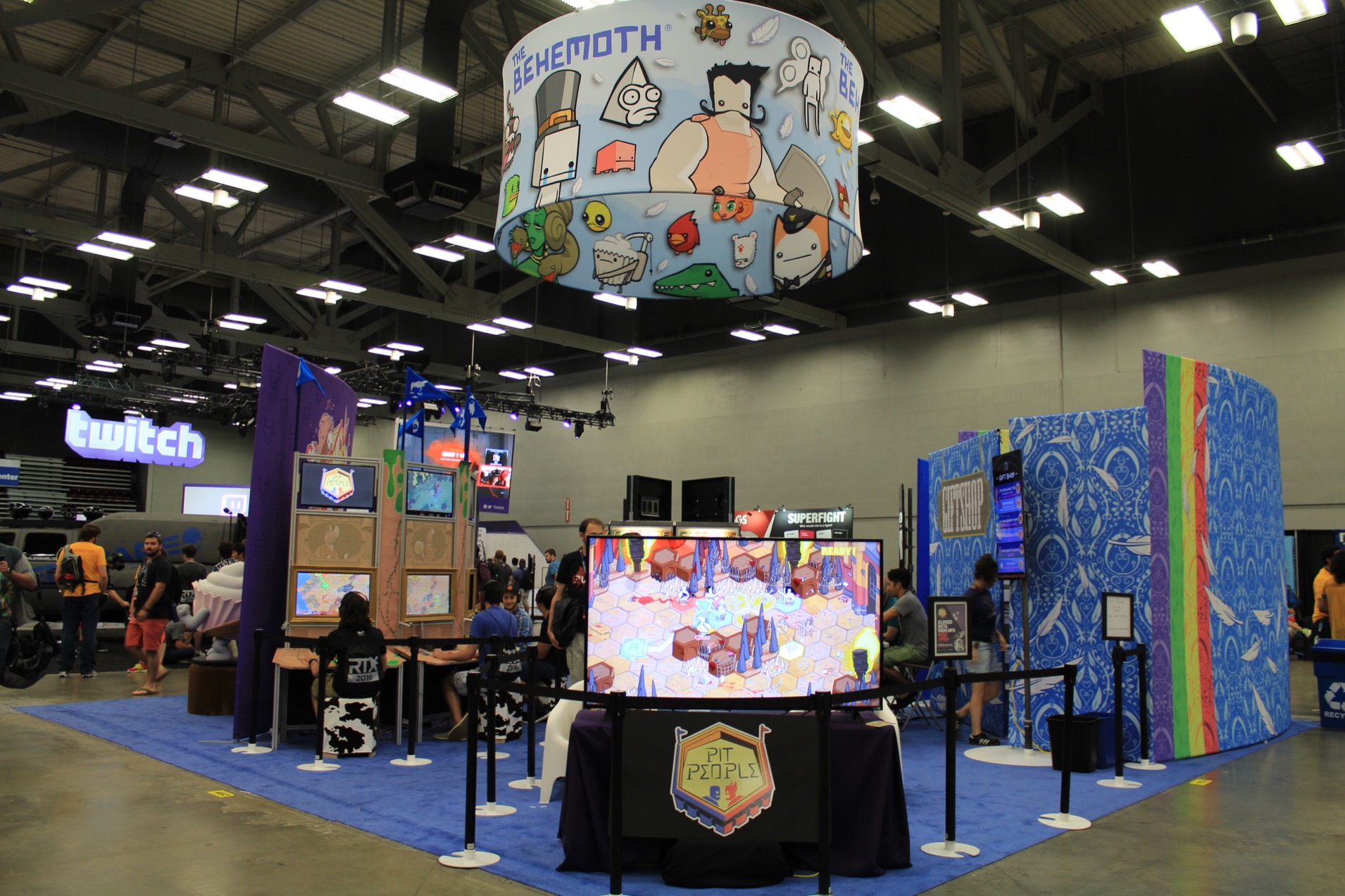 We're headed back to Austin, Texas for our 5th time exhibiting at Rooster Teeth Expo (RTX)! You'll be able to find us at RTX 2017 Booth 401 (next to our friends, Supergiant Games) from July 7 to July 9 and we're going to have lots of new stuff this year.
Arcade
Our custom-built arcade cabinets are returning with us. Come play Pit People, BattleBlock Theater, and Back Off Barbarian! We'll also have brand new 2-player Pit People arcade cabinets to play!! These arcade cabinets are built by our hands for your hands!!!
All the demos at RTX are free to play as always. <3
Store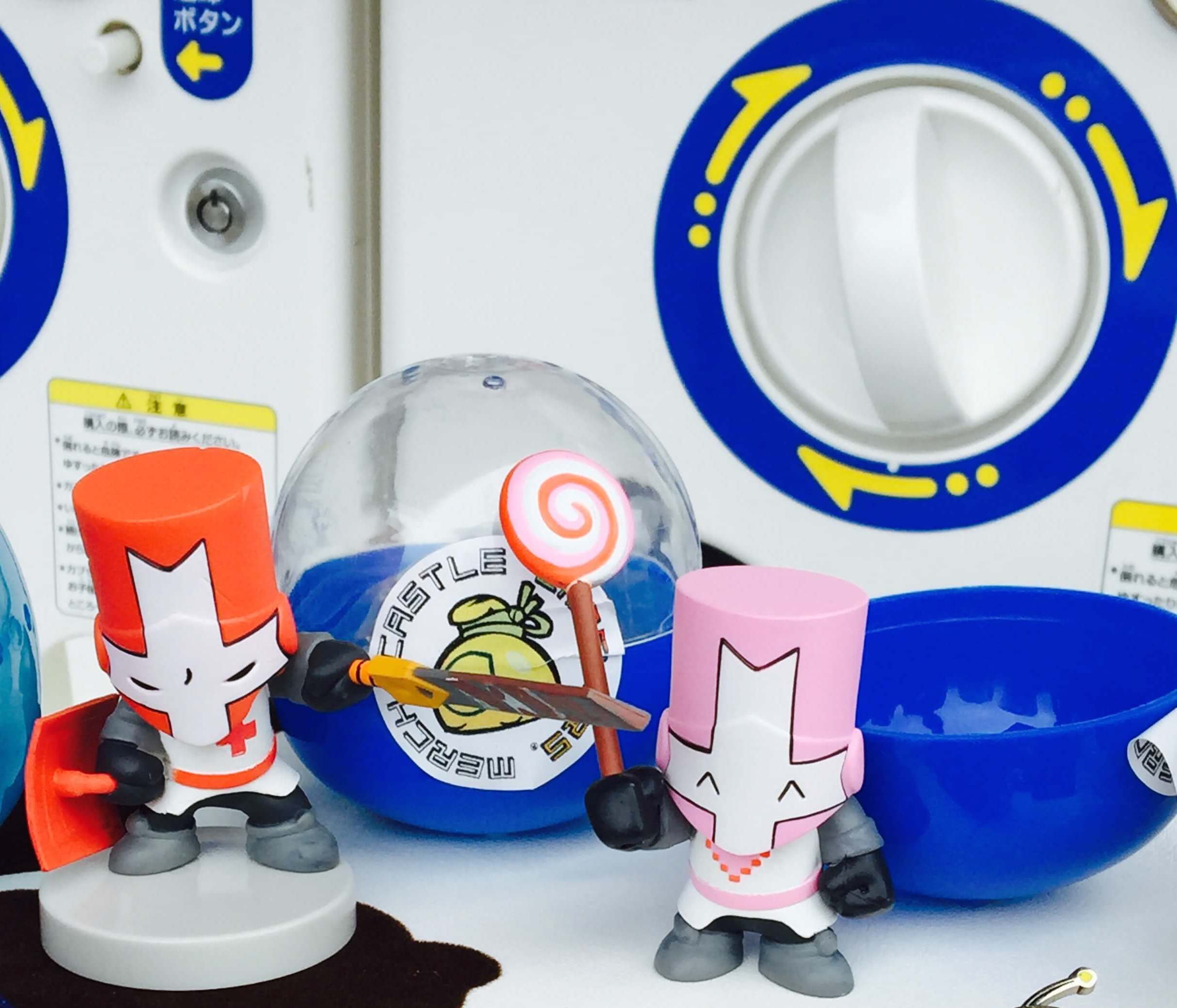 We'll have official merchandise at our Gift Shop, including blind-boxed capsules in our Chonku Chonku machine! For $5, you'll be able to get a token to place into the machine and it will pop out a capsule with either a keychain or one of the Castle Crashers mini-figurines! (Pins will no longer be available at RTX this year)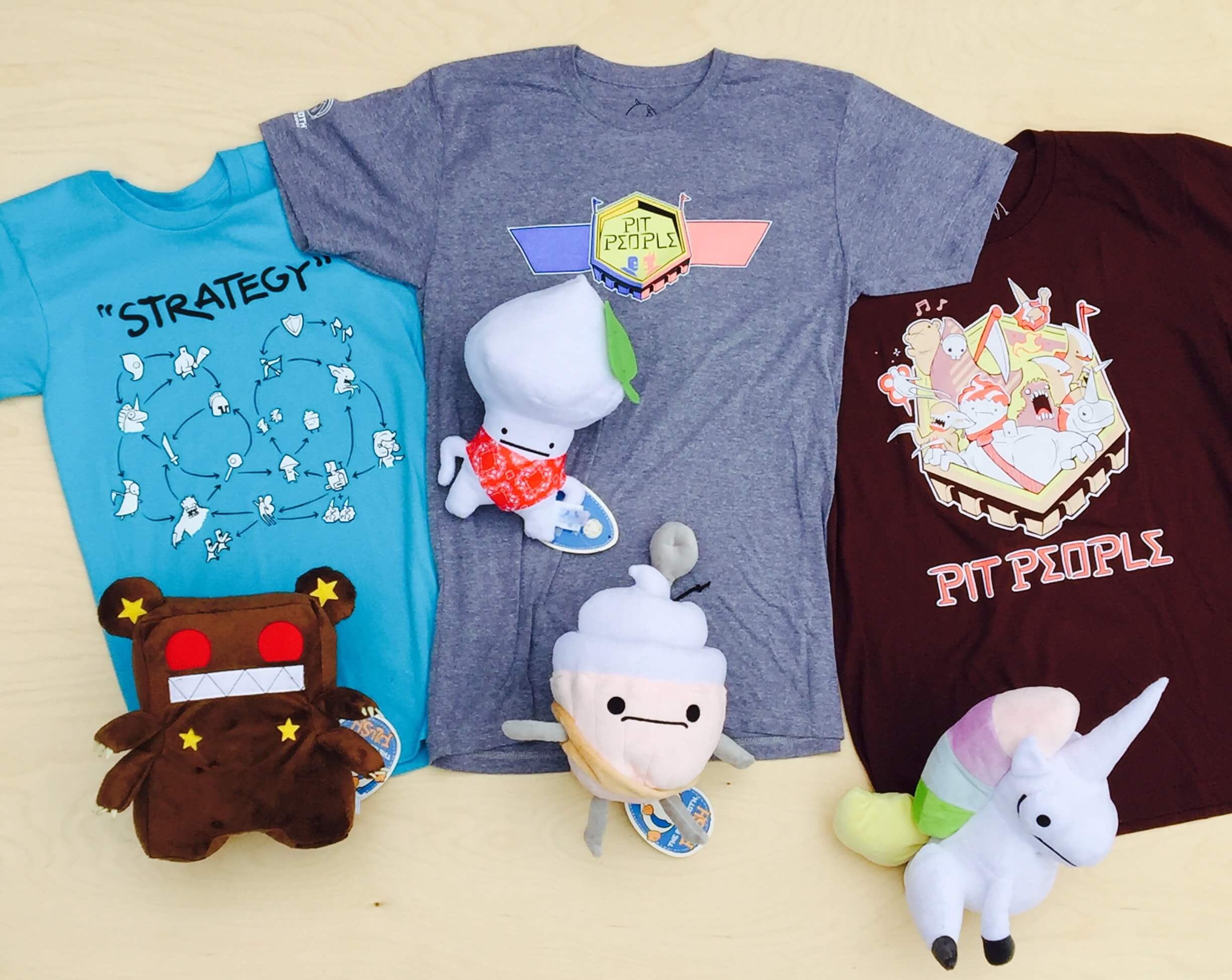 There will also be 3 Pit People t-shirt designs (XS – 2XL) and Pit People plushies for sale. Tees are $20 each and Plushies are $25 each.
Everything is available while supplies last since we can only ship so much over from San Diego. Get there early to buy some official Behemoth merch!
Daily Pit People PVP Challenge
RTX attendees looking for some Pit People competition will be rewarded with our brand new competitive Pit People cabinets. Come by our booth and challenge a fellow attendee for a chance to win merch and cash!
Click HERE to see our Pit People PVP Challenge rules and schedule.
Edited on 7/5/2017 to include competition details