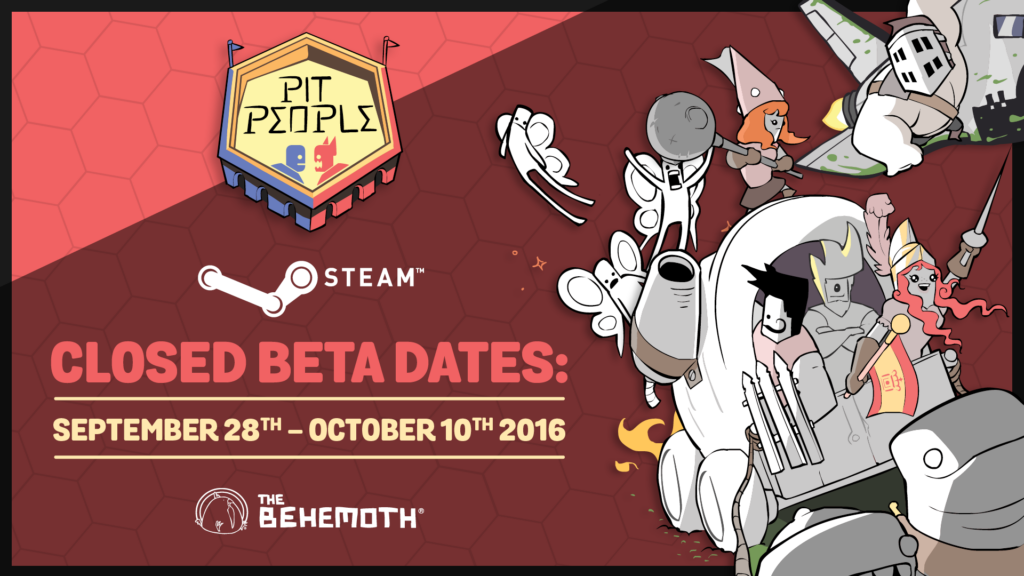 Haven't gotten your fill of the Pit People Beta yet? Well have no fear, the BETA ENCORE is here! Ohhhhhh!!

We're extending the Pit People Steam Closed Beta so you can spend a few more days in our post apocalyptic wonderland. The Steam closed beta will end by 8:00AM PDT, October 10th.

Also, don't forget that we'll be live streaming from our office tomorrow, October 5th, from 3:30PM – 5:30PM PDT. Come chat with us on our Twitch channel as we battle against Beta Testers and talk about Snickers.

If you're just learning about Pit People or the beta now, the registration period has ended but you can always add the game to your Steam Wishlist so you'll get notified when the game goes on sale: Pit People Steam.

See you in the Pit, people!