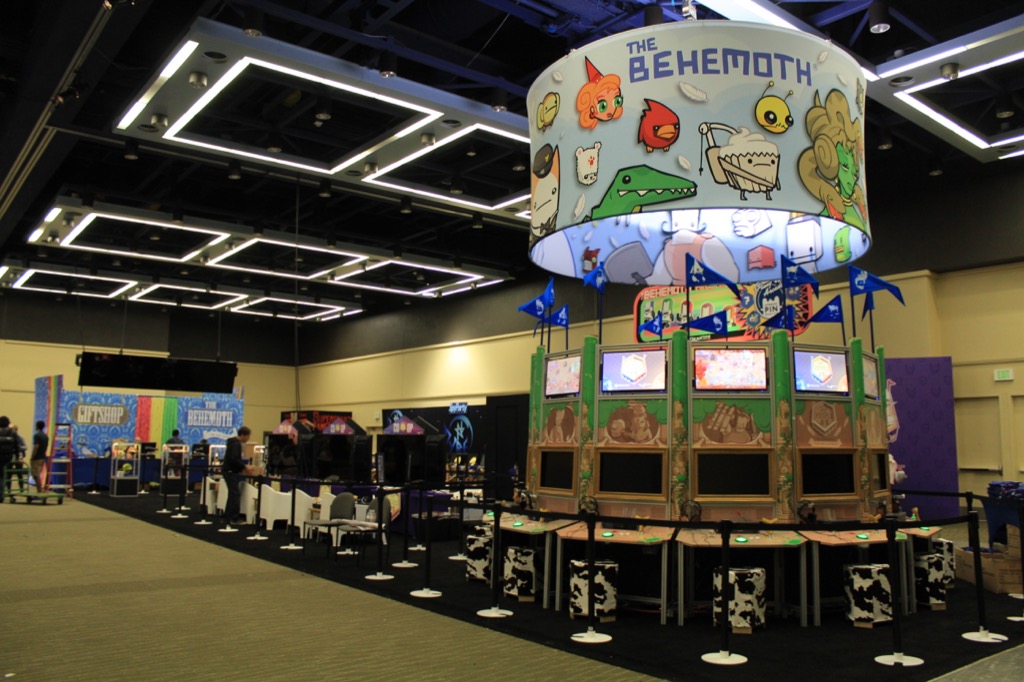 PAX West Day 1 Photo Album
After days of setting up the booth, this is the final product! We have 12 Pit People single player stations, 6 Pit People 2 player co-op stations, a huge gift shop, and we have an arcade with Castle Crashers and BattleBlock Theater on the side!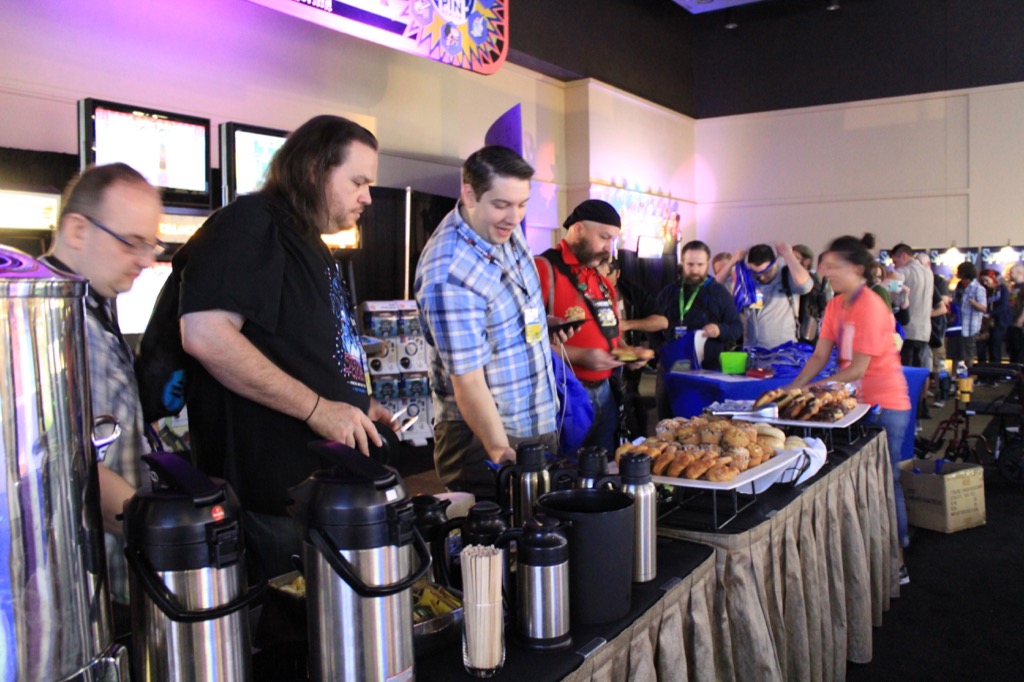 On Day 1, we started off the day with a Press Breakfast at our booth and we announced the Steam closed beta dates. If you haven't done it already, be sure to sign up for our closed beta!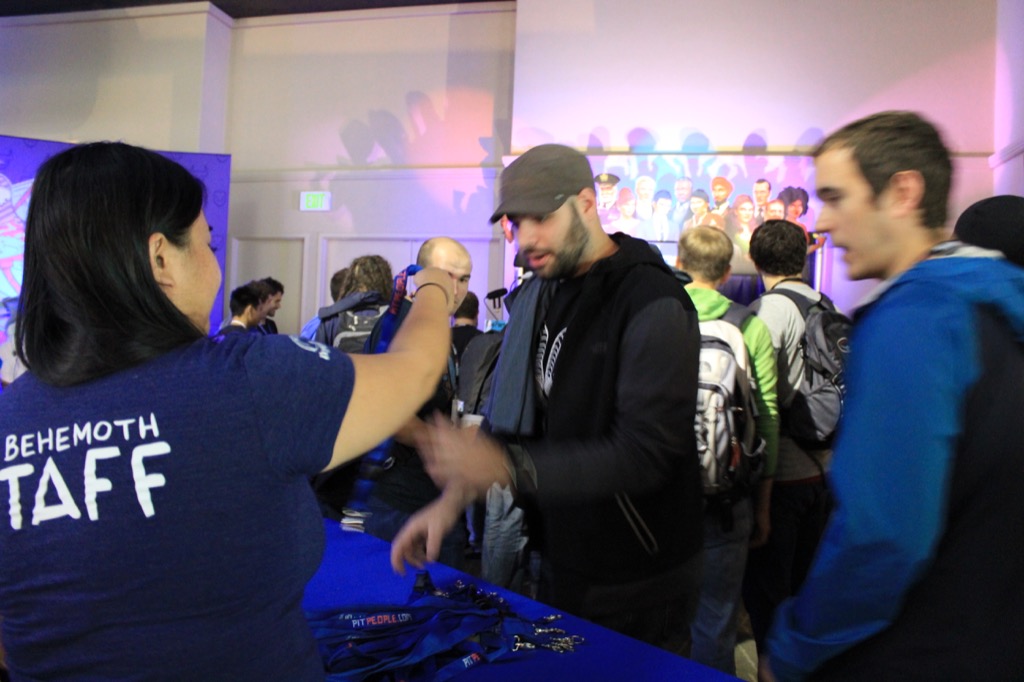 If you're at PAX West this weekend, come by our booth early in the morning to grab some schwag! We give out a limited number of bags and lanyards everyday.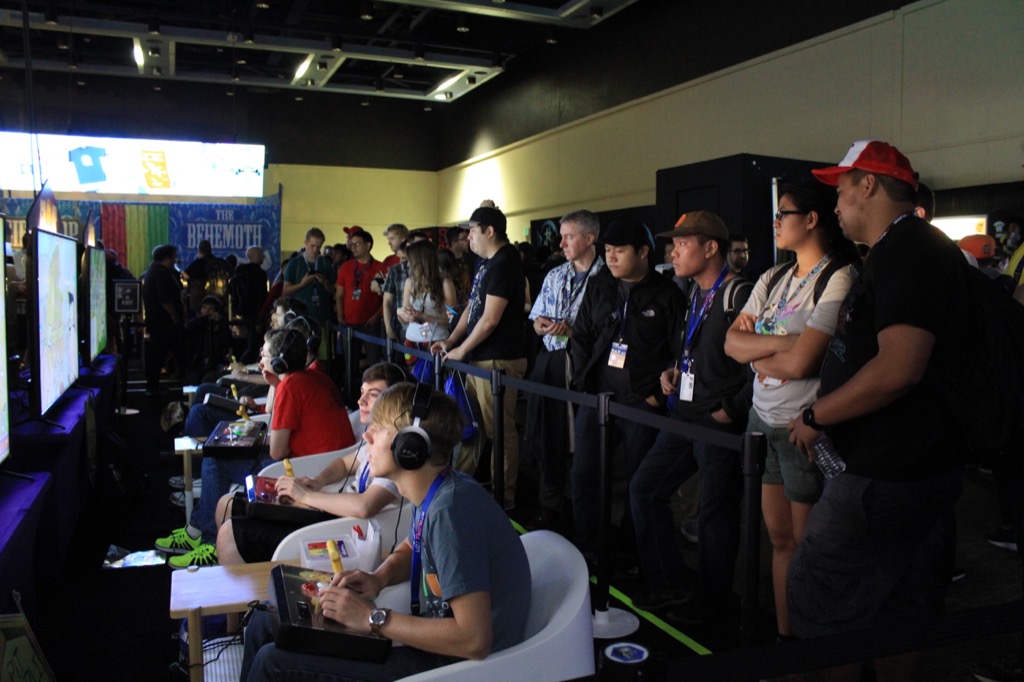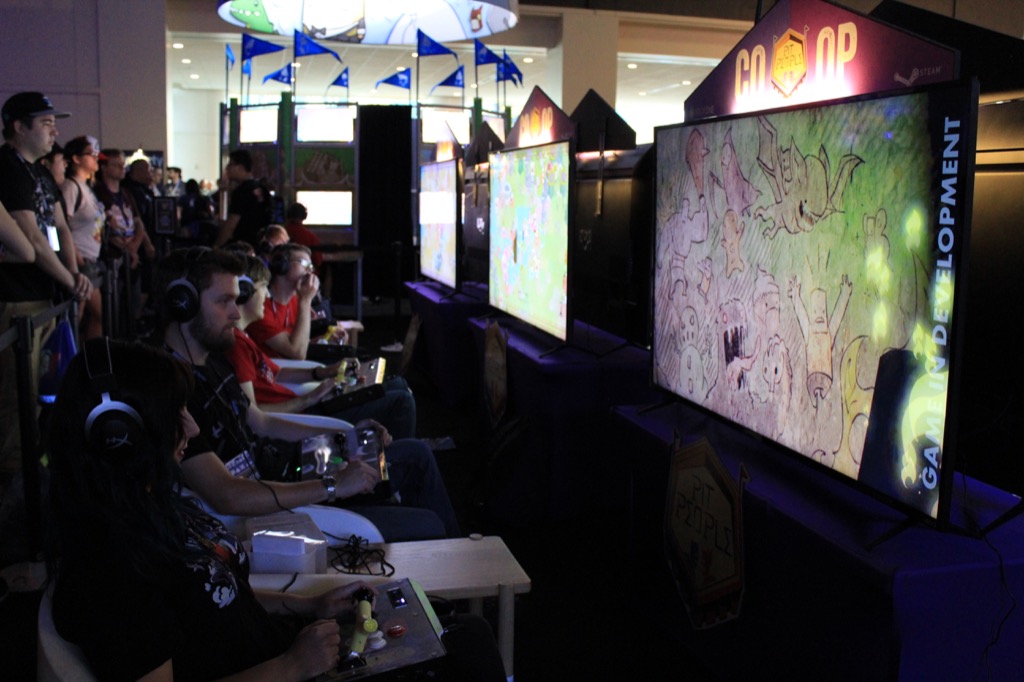 And for those who are looking for something new and fun to do, we've got our 2-player co-op demos that are new to PAX West! Players get to use our custom built arcade sticks that we modified just for Pit People.
Come get the full PAX experience!