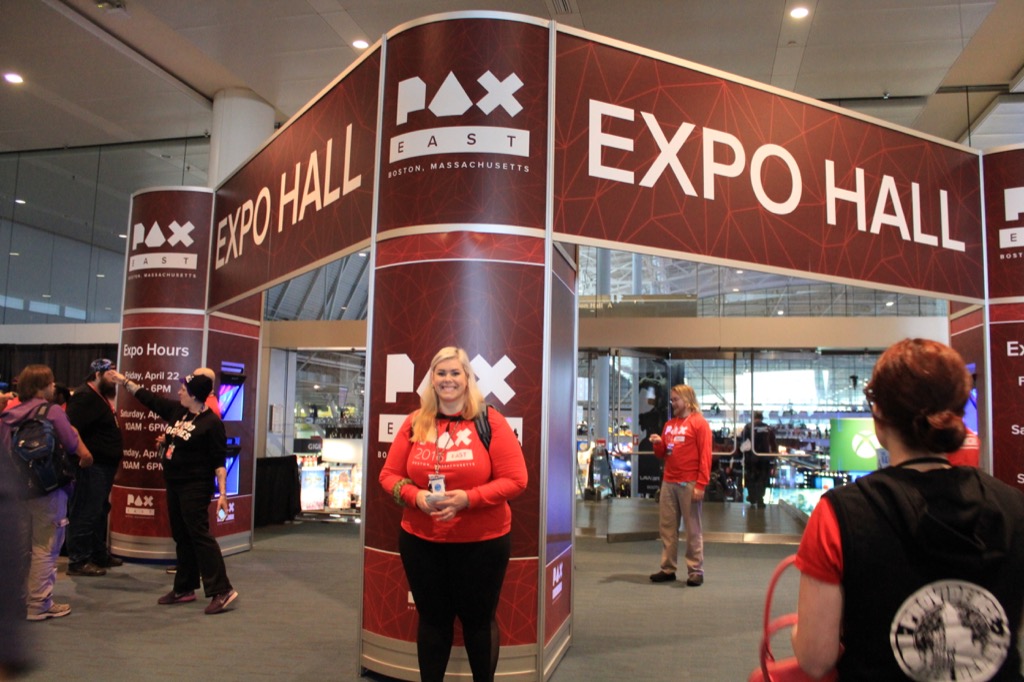 Saturday at PAX East 2016 included special visits from Castle Crashers cosplayers and they all looked amazing!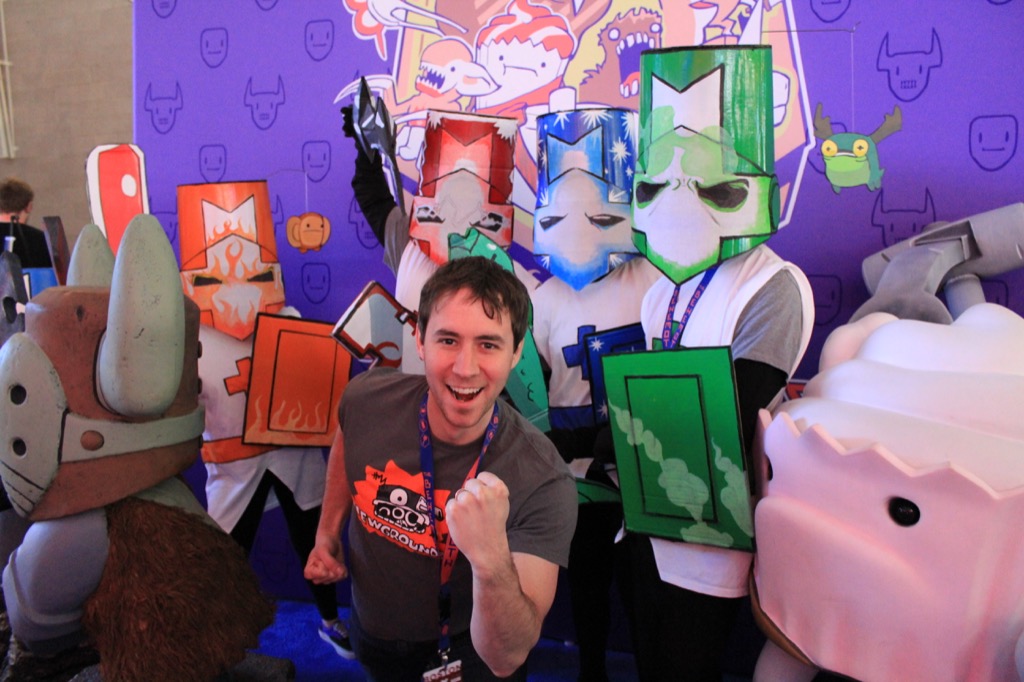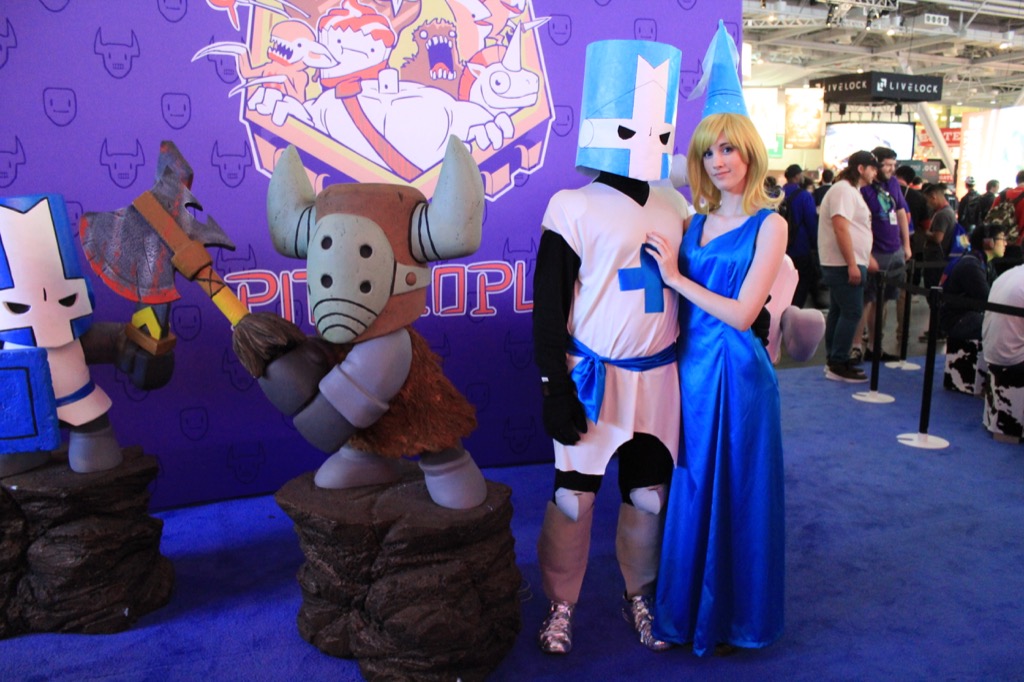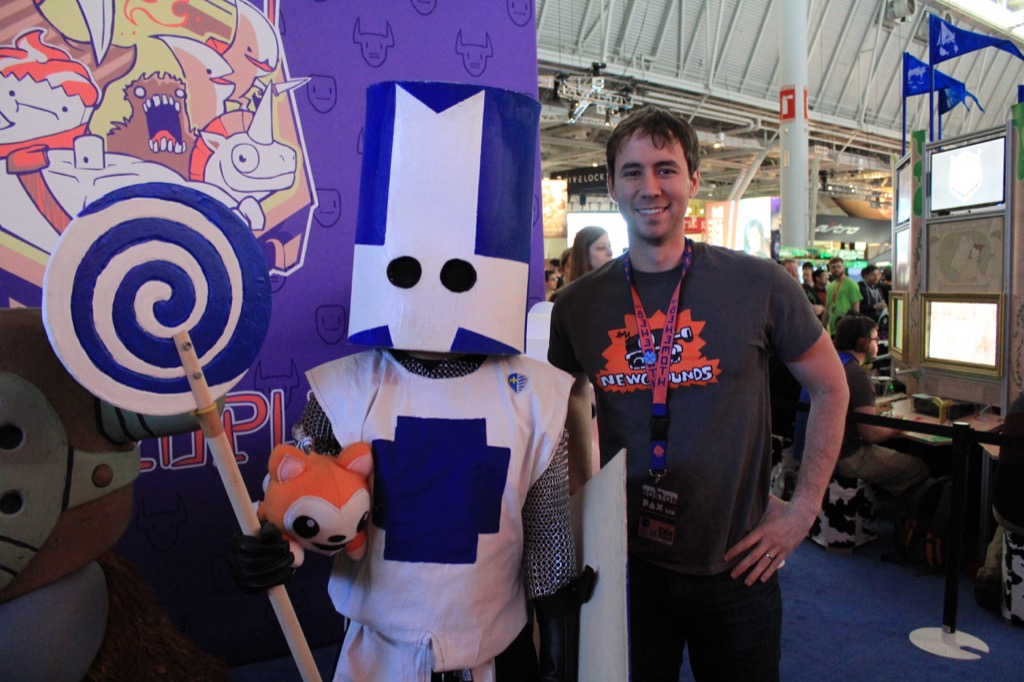 There was a lot of love for Blue Knight this year!
We also continued to hand out free Pit People bags and Behemoth lanyards. Look at how happy we are to give out free swag!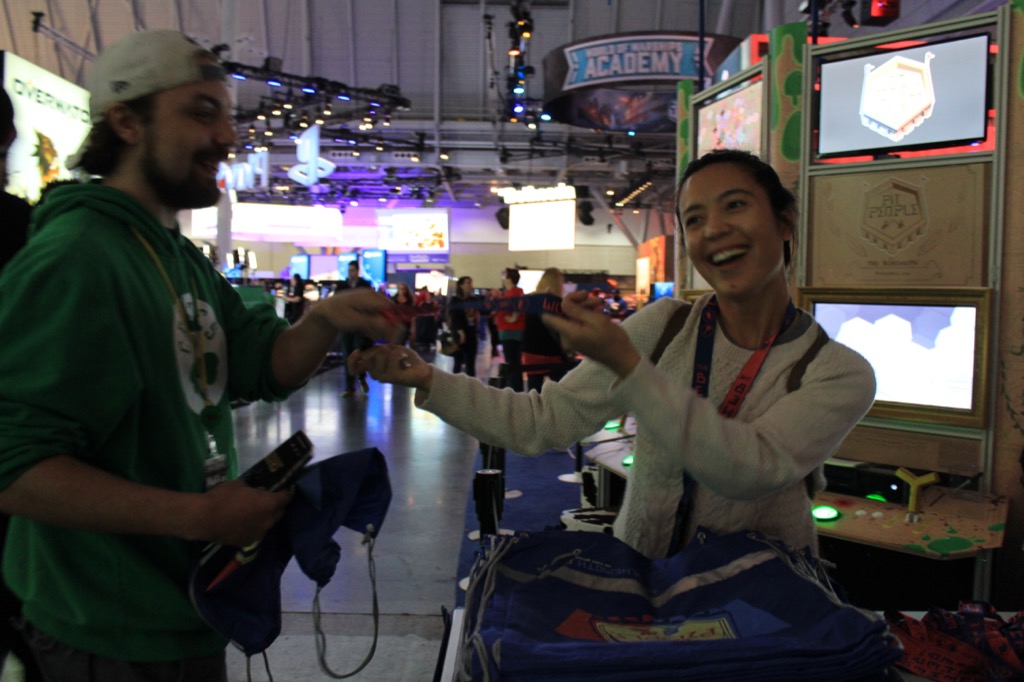 In the final hour of Day 2, we took a stroll over to the Rooster Teeth stage to watch Cow Chop take on Pit People.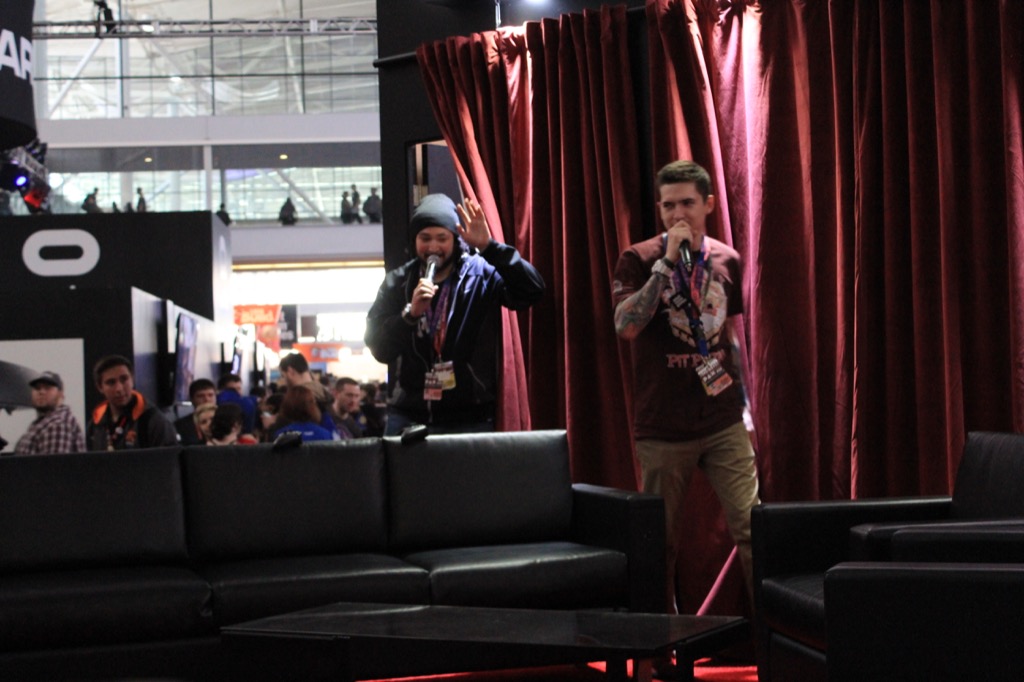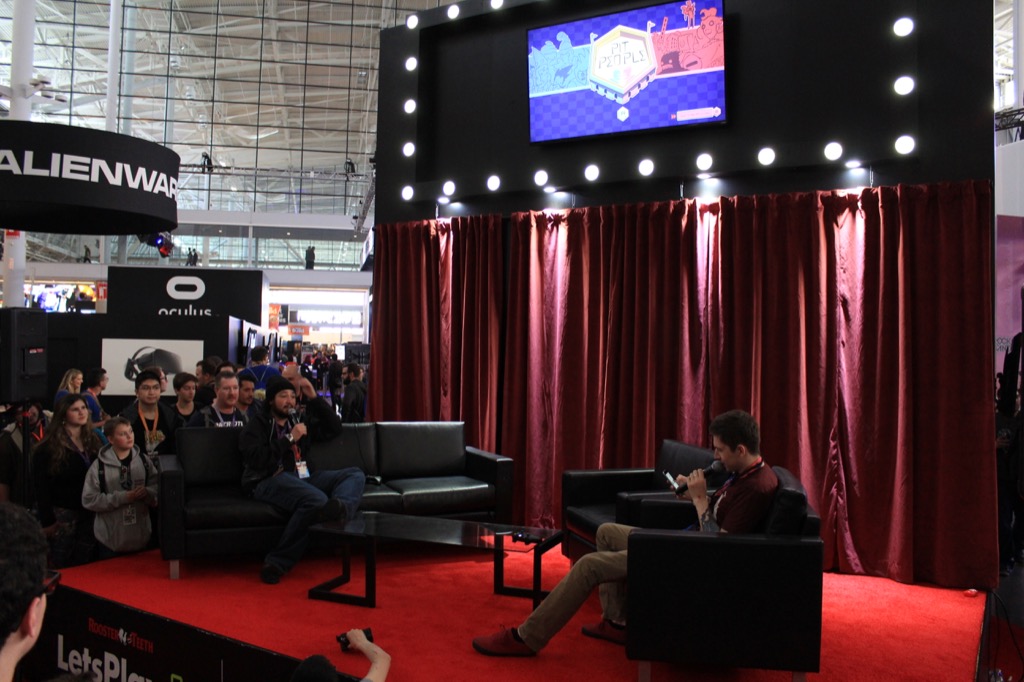 For more photos, check out our Flickr album from Day 2 of PAX East.