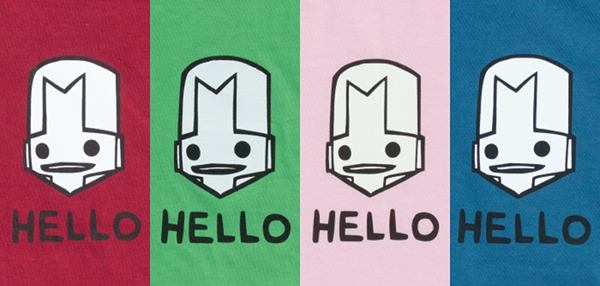 It's time to bring cheer to every passing stranger and catch their eyes with a simple, "Hello." Customize your unspoken greeting with one of four selectable colors! For the first time ever, you'll be able to buy the Blue Hello Knight shirt and Red Hello Knight shirt from our online store!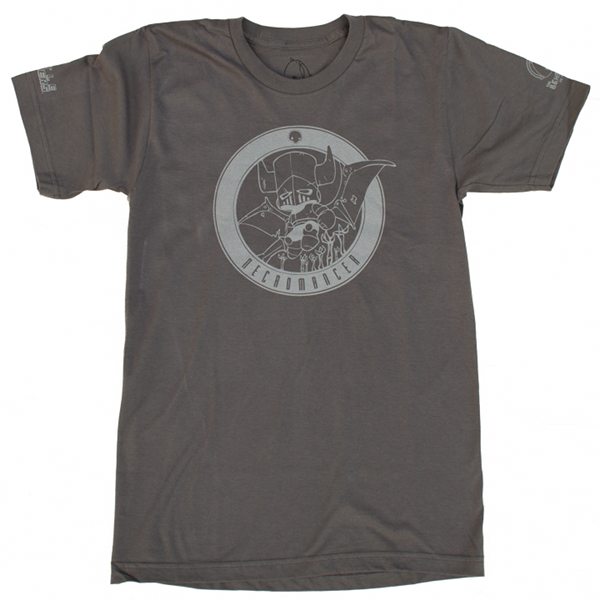 For those who choose a darker path, Necromancer tee is also making it's online return since the Kickstarter.

Necromancer Kickstarter history: We did our first ever Kickstarter back in 2012 for our Necromancer figurine. We ended up with a line of Necromancer products that were given first to our Kickstarter backers! Since then, this shirt has only been available at shows like PAX or Comic Con. Now, you can get it too from the internetz!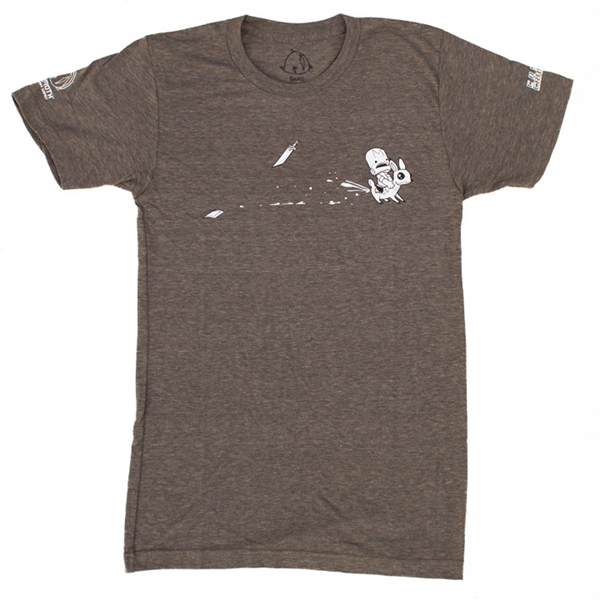 And fans who share our love of poop and fart jokes will finally be able to get the Pooping Deer tee from our Online Store!

You'll share tons of laughs with fellow Castle Crashers lovers–or at the very least, you'll be able to laugh at all the raised eyebrows you'll see. They may question your tastes, but just let them know, "You had to be there, man."