It's summer. The time when we lose our focus because we're catching too many rays–or wishing we were. Being resident San Diegans, we're all about having that summer fun.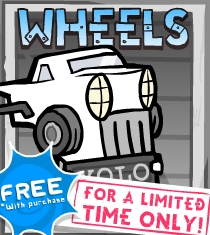 So as a special start to the summer, we're going to have another prisoner unlock every week of July 2013 (this includes those Furbottom's Features unlocks) and you can add these new star prisoners to your list of BattleBlock Theater buddies.
Let's start off the summer by giving you Wheels!
Just sign in to Xbox LIVE, access your full version of BattleBlock Theater and within minutes the prisoner will unlock in the game!