>>Edit: If you don't unlock the special prisoner when you first sign on, then make sure you're signed into your Xbox LIVE account and go to Furbottom's Features. It should trigger the unlock!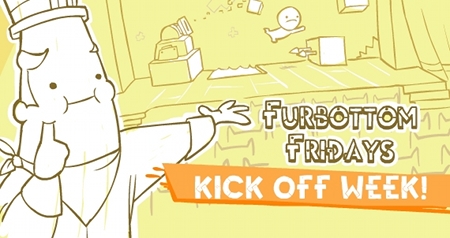 This coming Friday we'll be putting up the first BattleBlock Theater user playlists to get featured on either Story (a.k.a. Furbottom's Features) or Arena! To celebrate this momentous occasion, we're making this week into Furbottom Fridays' Kick Off Week!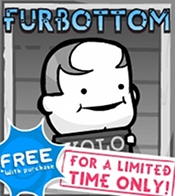 We're going to start it off by giving everyone a special prisoner: Purrham Furbottom. All you'll need to do is sign in to your Xbox LIVE account and launch the full version of BattleBlock Theater! The Furbottom prisoner is now available for a limited time only until this Friday when we launch the new Featured playlists. Once those playlists go up, the Furbottom prisoner will no longer be available (for an indefinite amount of time). So get him ASAP and tell your friends!

Then, when this Friday's Features come out, the celebration will continue as we'll be giving BattleBlock Theater players an extra treat! The Behemoth Chicken prisoner will depart, BUT for this kick off week only each Furbottom's Features playlist will have its own unique secret prisoner unlock when you complete solo or co-op. You have your chance of getting TWO unique secret prisoners instead of the usual one special unlock!
Also, it isn't too late to submit your user created playlists–ever. Last week, we discussed Furbottom's Features and Arena Features in detail. If you didn't get a chance to see the break down on how to submit your playlist, go HERE now! We've already started our hunt for the best playlists to feature but we'll continue looking and changing the Featured playlists every so often.
Check back on Friday when we announce the launch of the user created Featured playlists and the two secret unlocks!