The Behemoth team will be headed up to Seattle for our 6th appearance at PAX Prime rockin' Booth #3003, and our BIGGEST booth to date. We'll be showing the latest build of BattleBlock Theater and a surprise iOS game demo!
Look out for these PAX Exclusives!
Chonku-Chonku Machine
You like surprises, right? We brought an authentic Japanese toy vending machine to PAX, filled with collectible mini Castle Crashers Knight figurines!
Why do we call it that? It's our onomatopoeia. To us, that's the sound it makes when the toy dispenses. You can make up your own!
To complete your wacky experience, follow these steps:
1) Obtain 500 yen from our booth (the toy costs $6 U.S.)
2) Feed the Chonku-Chonku machine by inserting money
3) Turn the knob
4) Squeal in joy as a capsule with your new mini Knight drops in your hand!
Notes:
There are six mini figurines in this set.
It is a "blind-box" purchase, you may not get the color you want! But you can trade with other people, just like in BattleBlock Theater!
If you don't want to use the machine, you can head up to our merch table and purchase one! (Blind-box rule still applies)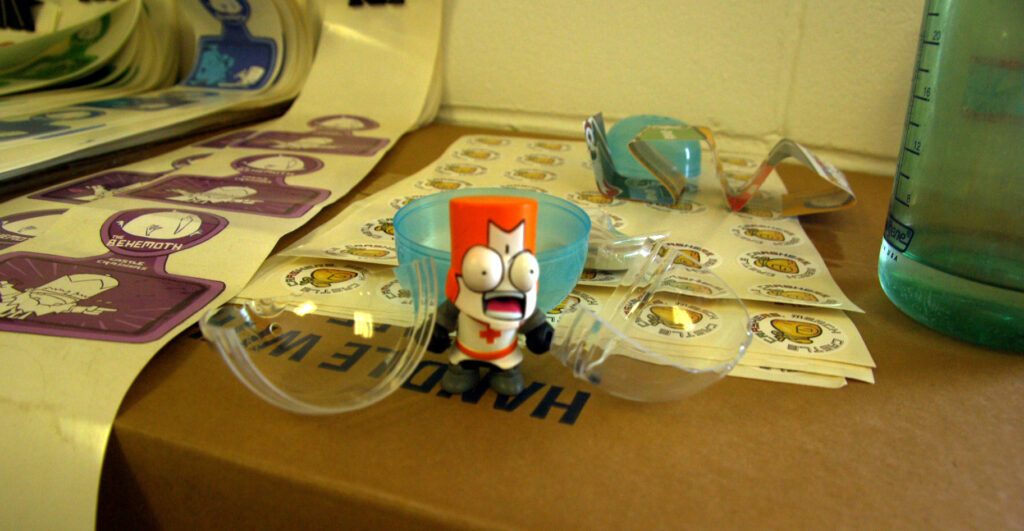 You saw it HERE first…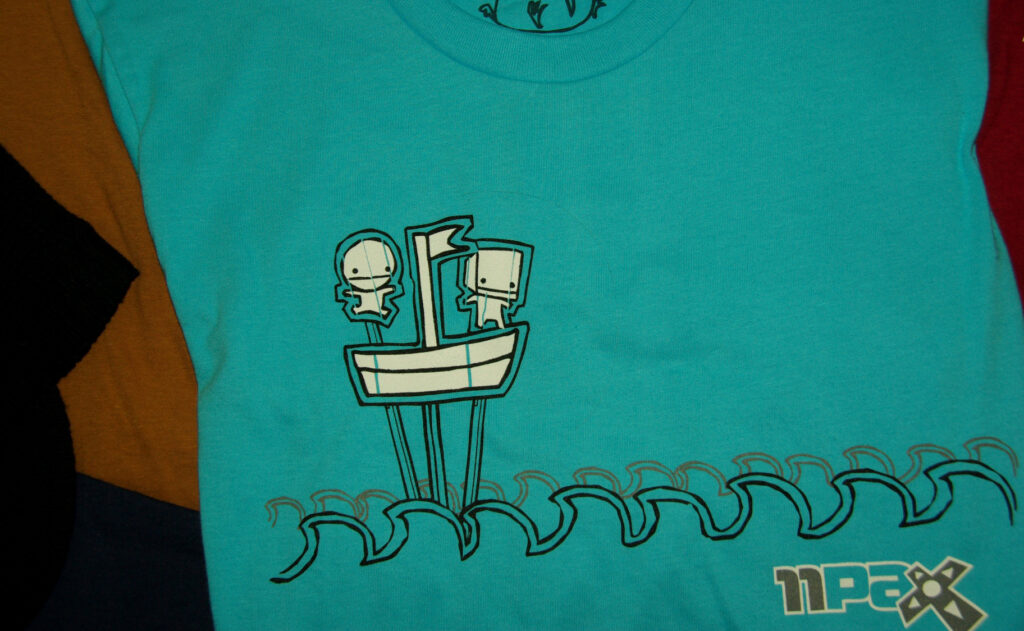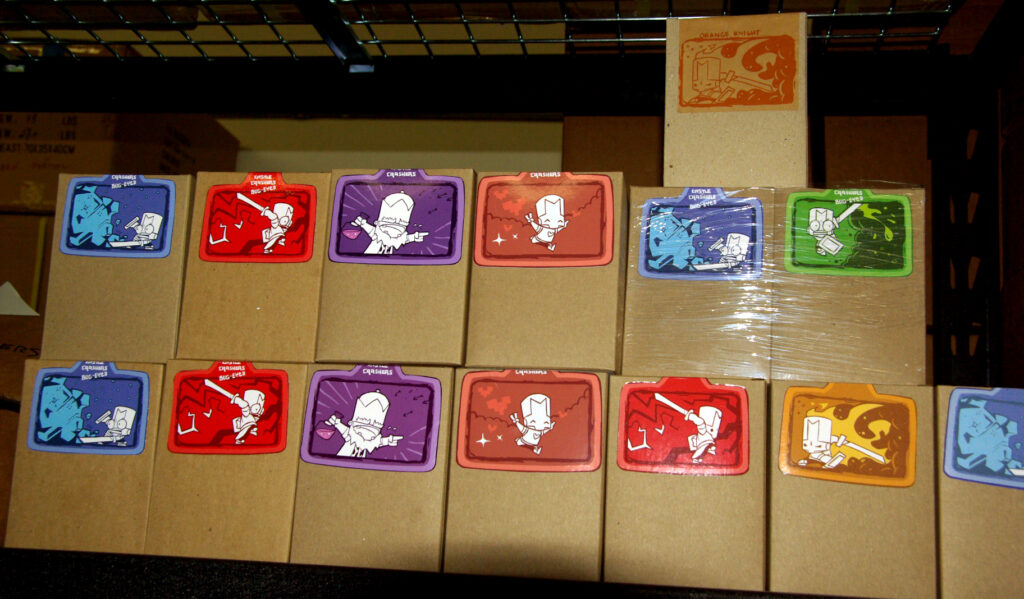 Don't forget to get your items signed! Dan Paladin and Tom Fulp will be at the booth everyday of PAX from 1-3pm signing away their lives for you!
—-
PAX DEV
For the aspiring artists and game developers going to PAX Dev, bring your portfolio because Dan Paladin will be at the Artist Portfolio Review giving feedback on Wednesday in the Douglas room from 3:30 to 5:15 pm!
—-
To show you how hard we've been working to prepare for PAX…here are some photos for your viewing pleasure.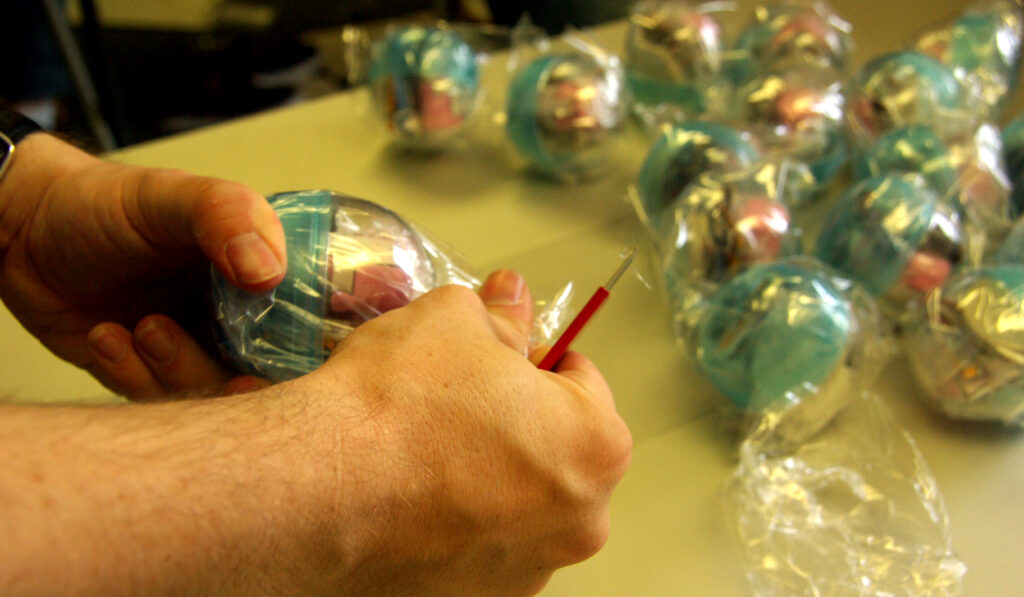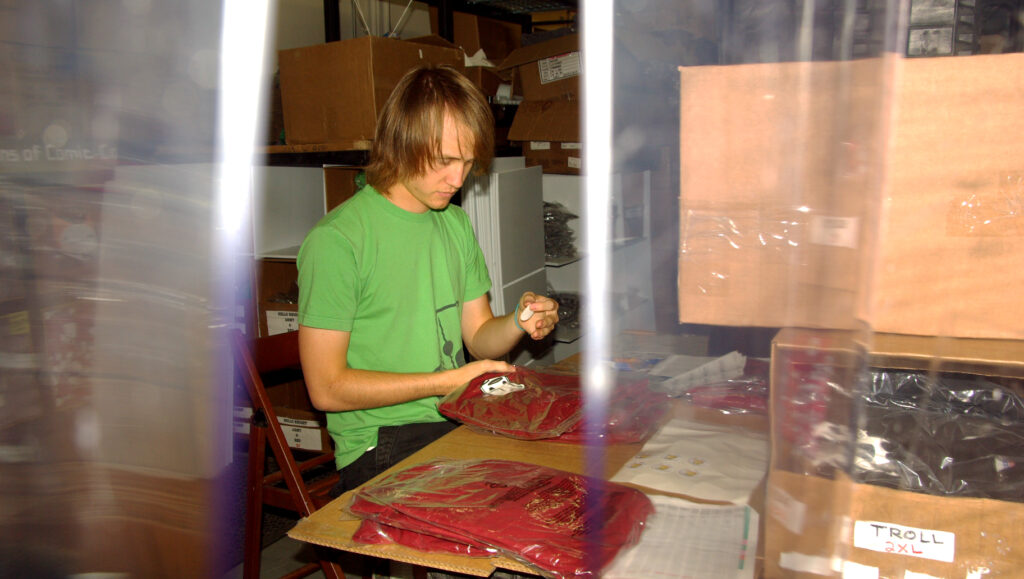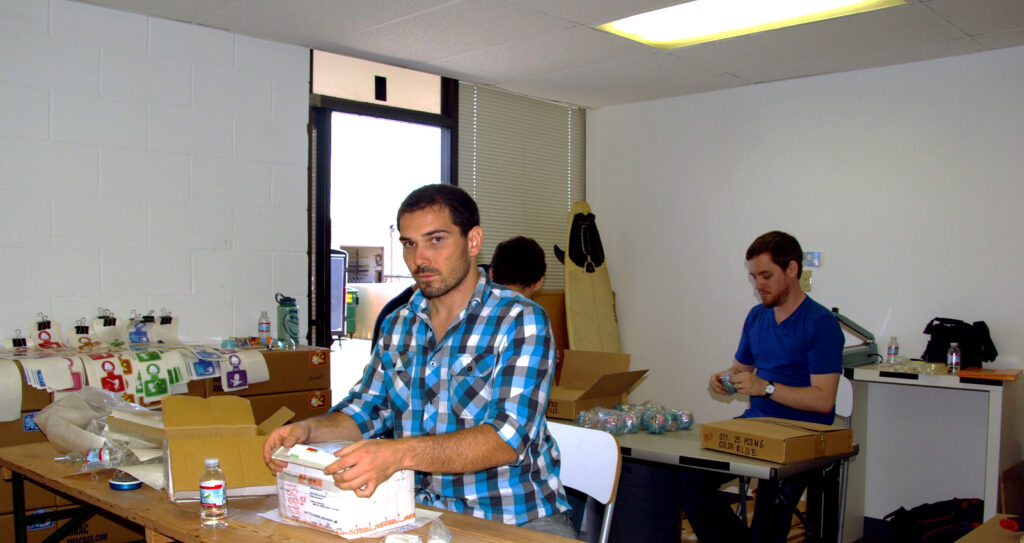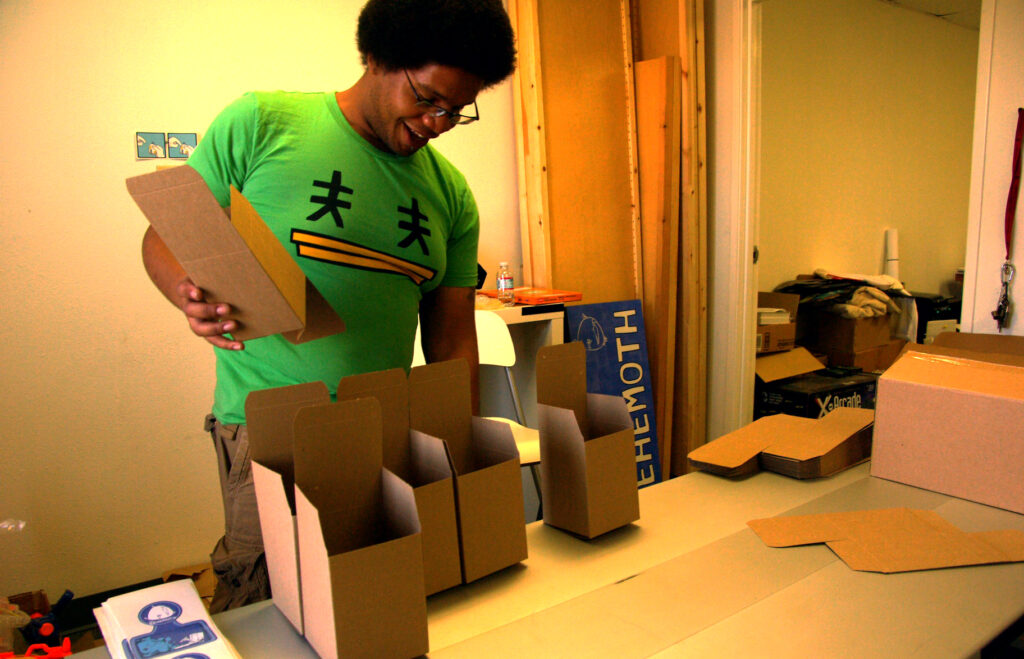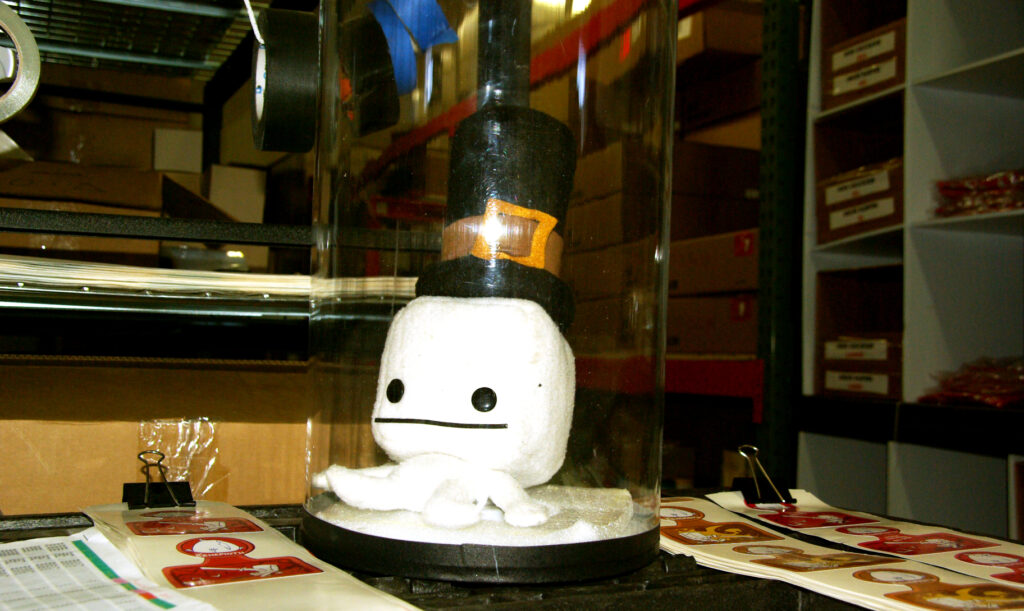 And lastly, we want to leave you with an "awwww" photo of Pink Knight…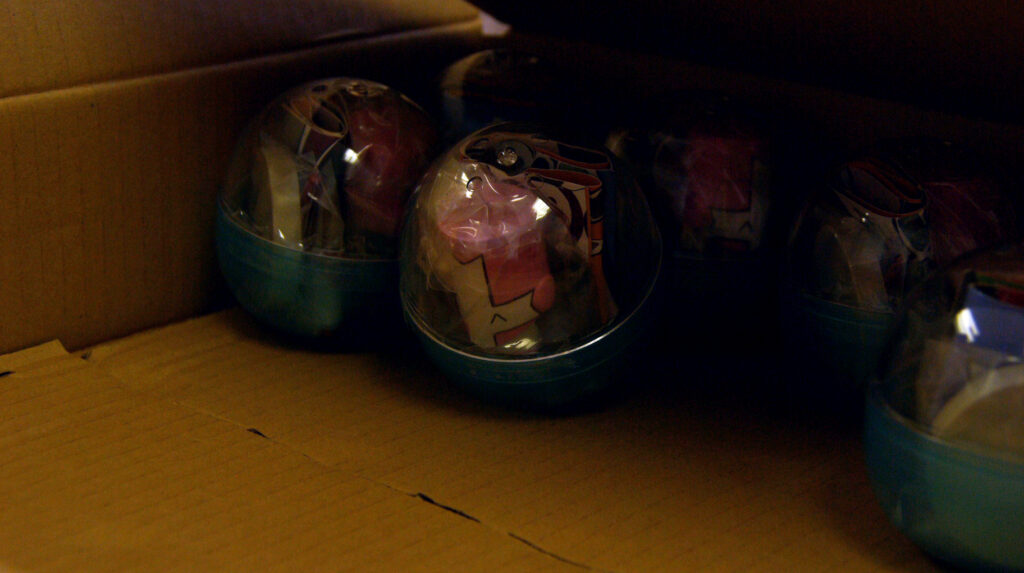 …and a demand: VISIT us at our BOOTH, #3003!!!
Stay updated!
Twitter @TheBehemoth
Like our Facebook Page!